Effect of Bitcoin's rally on the crypto market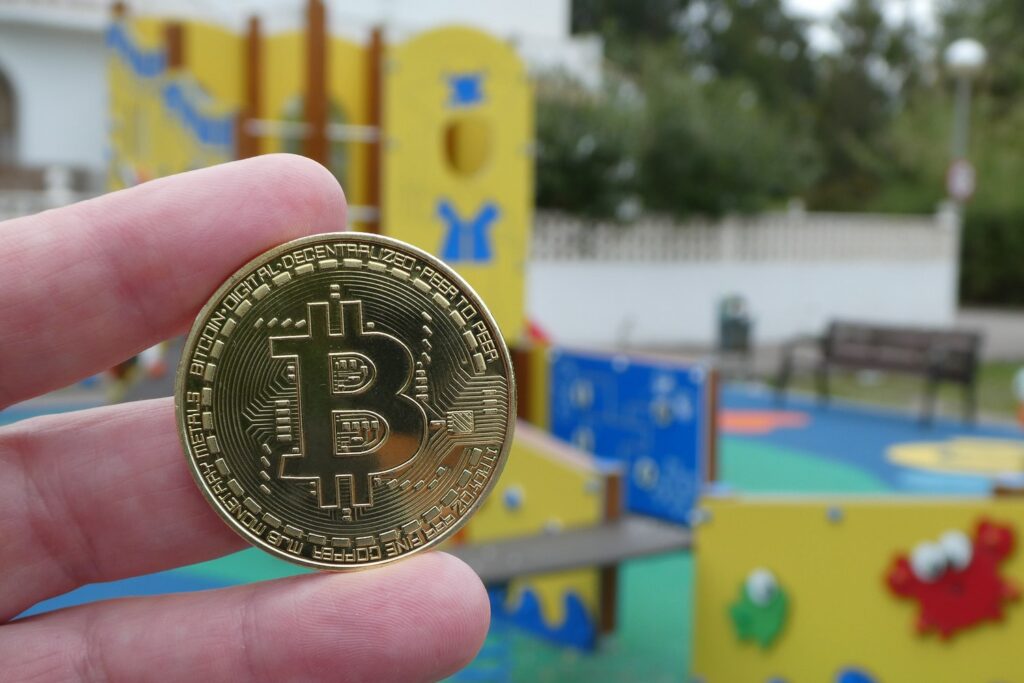 Effect of Bitcoin's rally on the crypto market: The rise of Bitcoin toward new highs is causing legacy altcoins, such as LTC, BCH, and XLM to break out.
Founded in 2009, Bitcoin (BTC) is the undisputed market leader of the cryptocurrency market, and to date, it remains the industry's dominant force.
A perfect example of this happened on Sept. 6, when Bitcoin surged to $52,000, setting off a market-wide rally that boosted the value of small- and large-cap altcoins.
Currently, El Salvador is the world's attention in the cryptocurrency world because it became the first country to accept Bitcoin as legal tender on Tuesday.
The government will enable citizens to buy properties and land, pay taxes, and shop using Bitcoin. President Nayib Bukele introduced it.
In the past, the International Monetary Fund (IMF) has warned that Bitcoin is potentially dangerous for the financial system. As a result, a new loan is currently being discussed between the two parties.
A free bitcoin wallet, called Chivo, will be available to every citizen, and every user will get $30 worth. Likewise, there will be Chivo ATMs which will allow users to convert their fiat currencies to bitcoins.
Other cryptocurrencies
Ethereum has failed to regain $4,000 after breaking back above the level for the first time since May, while other major cryptocurrencies are mixed. However, in recent weeks, the second most valuable cryptocurrency on the market has enjoyed a substantial rise, rising 35% in August and 14% so far this month.
The third-largest cryptocurrency, Cardano, has also taken a breather after a recent run of gains that saw the coin reach a new high of $3.00.
However, cryptocurrency applications linked to decentralized finance (Defi) haven't been slow to take off. The seventh-largest cryptocurrency, Solana, has resumed its upward trend after taking a 5% hit on Saturday. Since the beginning of August, the Ethereum-rival has risen from about $36 to over $150.
Most legacy coins, including Litecoin, Bitcoin Cash, XRP, and Stellar, tend to move in unison when Bitcoin rallies. So after BTC resumed its upward trend, let's explore what is happening to 'dinosaur tokens' now.
LTC/USDT
In part, Litecoin (LTC) was developed as a replacement for bitcoin because its faster protocol was influenced by the top crypto, but modified to increase token supply and block time.
Since the introduction of Mimblewimble technology in 2015, the blockchain has undergone some notable improvements to increase its scalability and user privacy.
As a result of Bitcoin's recovery to $52,000 on Sept. 6, crypto markets wide regained life. For example, Litecoin rose 41% from $165 to $233 on Sept. 6.
This spike in momentum now depends on whether Litecoin can capitalize on it and climb higher on its own merits or if BTC continues to rise and the price will increase further.
BCH/USDT
The Bitcoin Cash fork (BCH) is probably one of the best successful hard forks of the Bitcoin protocol to have emerged from the 2017-2018 bull cycle, and it has maintained a decent following to this day.
The price of Bitcoin Cash responded less strongly to the BTC recovery than Litecoin. Still, it continued to rise from a daily low of $617 on Aug. 31 to a high of $806 on Sept. 6, representing a 30 percent increase.
In a tweet by Twitter analyst Alex Clay, the price action for BCH formed a blue cup and handle pattern, which indicates that the price is poised for a breakout from these levels.
XLM/USDT
Stellar (XLM) stems from the 2013 departure of co-founder Jed McCaleb from Ripple, who disagreed upon the company's course of action. Originally, Stellar shared many features with the Ripple project, but it has since developed its design and circulating supply.
Now, the network has become one of the leading platforms for companies and governments to develop protocols due to its low cost and scalability. Because of these features are a good candidate for hosting stable coins and central bank digital currencies.
TradingView data shows that since reaching a low of $0.324 on Aug. 31, the price of XLM has increased 29% to a daily high of $0.42 on Sept. 6.
On Aug. 31, VortecSTM data from Cointelegraph Markets Pro began to detect a bullish outlook for XLM.
VORTECSTM Score is a calculation based on a combination of data points, including tweets, trading volume, recent price movements, and sentiment, to provide a unique perspective on past and present market conditions.