Ethereum layer 2's Chain link integration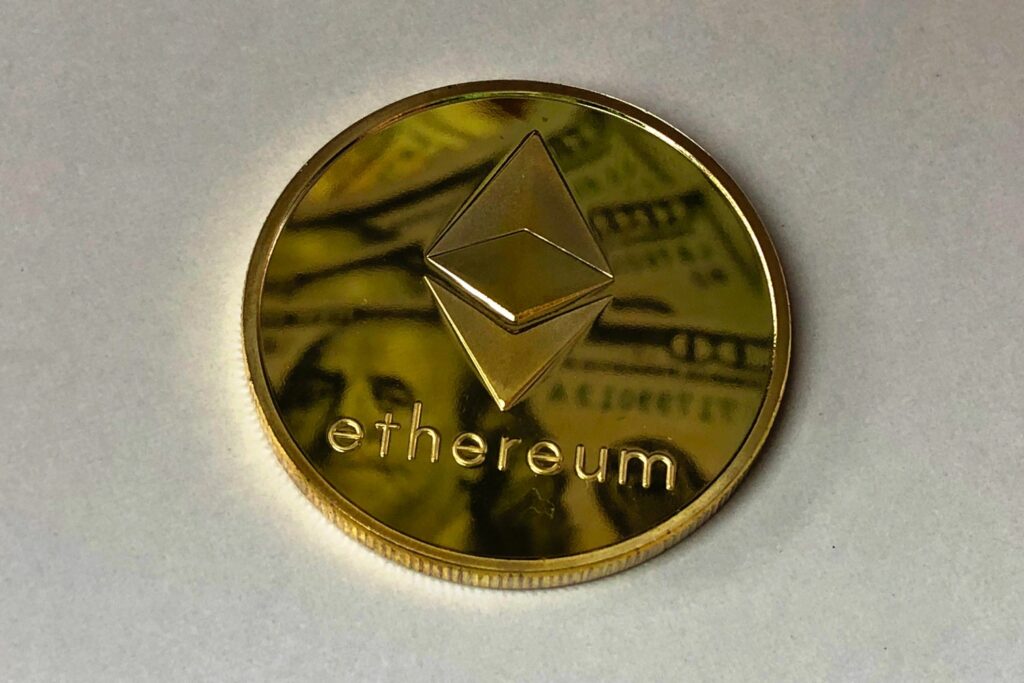 Ethereum layer 2's Chain link integration: Chainlink is now live on @Arbitrum One, providing hundreds of smart contract applications direct access to #Chainlink's decentralized services, starting with high speed, low-cost Price Feeds, and expanding to more off-chain computations.
— Chainlink – Official Channel (@chainlink) August 12, 2021
Arbitrum supports USD-denominated Chainlink Price Feeds and will soon scale support for additional data feeds and price pairs.
For dApps (decentralized applications) running on Arbitrum to accurately value assets on-chain, the Chainlink price will supply decentralized, low-cost, and high-frequency off-chain price information in real-time. According to the team at Arbitrum, the integration was heavily requested by smart contract developers on their network. Moreover, it was necessary because of the "growing demand for DeFi" throughout the ecosystem.
Arbitrum, also known as the Arbitrum network, is a Layer-2 rollup solution that posts transaction data on a Layer-1 network like Ethereum mainnet after being processed "off-chain" on an external Layer-2 network. Arbitrum and other layer-2 solutions assume that transactions are "honest" and don't require further confirmation. As a result, these solutions are sometimes referred to as optimistic rollups.
Due to its high scalability, Arbitrum reduces fees for users, thus accelerating transaction completion while simultaneously making it highly reliable.
Chainlink's importance to the Arbitrum network is further underscored by the reliability and trustworthiness of the data it provides. According to Arbitrum, the challenges inherent in baselayer blockchains make the solution "unfeasible," and Chainlink makes their Layer-2 rollup solution possible by providing them with the needed price data.
According to Outchain Labs co-founder Ed Felten, "It was critical to bring all the use cases that exist on the Ethereum blockchain to Arbitrum One with next to zero changes to their Solidity code, as we are using ChainLink's oracle network."
Due to the proven track record of ChainLink as well as its flexible architecture, Arbitrum One chose Chainlink as its secure oracle platform given the access to external resources it can support and off-chain computation it can also perform."
Since October, Arbitrium has been under testing in a sandbox environment. Developers have been testing the network and assessing the feasibility of the price feeds using selected Chainlink Oracles. With the final launch of their mainnet network later this month, both new and existing protocols with Arbitrum will have native access to Chainlink Oracles' highly reliable price data.
As a result, developers wanting Oracles on Arbitrum can use Chainlink and receive the same data quality and reliability that Ethereum already provides, with an updated update frequency of 30 minutes and lower costs.
Plans for Arbitrum One include access to other Chainlink services in addition to Price Feeds. Among the features are the Chainlink Verifiable Random Function (VRF), enabling game dApps and NFTs to run on-chain games, and Chainlink Proof of Reserve (PoR), which enables assets to be audited for collateralization. It's also possible to call any web API, enabling premium off-chain data sources on-chain.
On the Ethereum Mainnet, many leading Defi applications plan to use Chainlink Price Feeds as part of their Arbitrum deployment. Aave is the largest Defi protocol by Total Value Locked (TVL), Bancor, MCDEX, and Tracer DAO. In addition, UniSwap, the leading Ethereum-based DEX platform, has adopted Arbitrum as a layer-2 solution. Reddit has also selected Arbitrum as its community points administrator.
There are more than 700 integrations currently in Chainlink, and the platform remains fundamental to DeFi's success. For example, Chainlink has recently partnered with Swisscom and Accuweather, allowing its ecosystem to expand gradually. As part of the deal, Avalanche was able to integrate its weather datasets with Google Cloud BigQuery, and they have been in partnership with Google Cloud to help with weather forecasts.
Chainlink Keepers also play a pivotal role in solidifying Chainlink's role as an essential component of the Defi ecosystem. Keepers, smart contract developers, and event-driven teams can automate smart contract functions highly efficiently, decentralized, and cost-effectively. Defi platforms like Aave, Synthetix, and Bancor will start using Keepers at launch, with many more integrations planned in the future.
According to recent research, Ethereum layer-two scaling protocols have become increasingly prevalent as gas prices rise again. As a result, layer-two transactions now account for more than Bitcoin daily transactions.
On Monday, Evan Van Ness of Week in Ethereum News and industry analyst CoinMetrics reports that Ethereum layer two transactions were greater than those on the Bitcoin network. Layer-2 protocols processed a total of 250,000 transactions for the day instead of about 210,000 for Bitcoin.
Based on the analysis, StarkWare generated the most transactions with 143,000 transactions over several decentralized finance (Defi) platforms, including the dYdX exchange and the immutable X layer-two platform.
In Arbitrum's mainnet launch on Wednesday, there were approximately 56,000 transactions. In addition to Aave, Chainlink, and Uniswap exploring several layer-two options, Arbitrum One's newly launched platform has already landed its big names in Defi.
The head of the cryptocurrency layer-two technology aggregator Polygon, Sanket, reveals some of the network's statistics, in which smaller transactions are predominant. For example, according to a tweet he posted on Tuesday, "45% of addresses were less than $1.45 across all transactions that day."