Fastest crypto trader in Ghana: Do you want to trade crypto safely and successfully in Ghana? Trading with the trading platform in Ghana and Africa might be what you need. Definitely, getting the best rates is crucial to every crypto trader in Ghana and every country. What if you could get more than just trading at the best rates? What if you could trade and get paid instantly?
Fastest crypto trader in Ghana
Dartafrica.io is the fastest crypto trader in Ghana!
Do you want your crypto trading to be blazing hot and rolling in funds as you command? You should see this post till the end!
What fast Bitcoin trading helps you achieve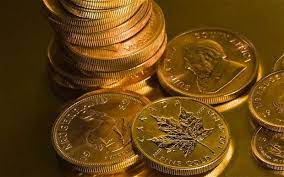 The Crypto trading space is quite populated, and nobody wants to trade using a slow service. If you buy and sell crypto to make a profit, you will only be profitable if you get funds delivered as quickly as possible. Nobody wants to wait for their payment for too long after 2-3 confirmations on a transaction. The quickest trader is trusted and reliable.
Fastest crypto trader in Ghana
Most traders and crypto holders often see their funds in crypto as an investment or saving. Some people prefer to put their money in crypto when they anticipate an increase and take their money out at the sight of the littlest of downtrends. While some traders may wait to see how the downtrend unfolds, shallow traders do not want to sit and look their funds go down.
The volatility of cryptocurrency at times could take a coin 50% lower than it was in hours or even minutes. So, if you ever panic during a downtrend, and would like to sell while your coin is still valuable, sell your coin with Dart Africa and get the payment immediately after two confirmations.
Fastest crypto trader in Ghana
Some other People often liquidate their crypto assets to meet pressing needs. This is why crypto trading like other manners of trading requires a rapid system that gets funds delivered at the instant the trader requests them.
A fast cryptocurrency trading platform like Dart Africa will save you from wasting time when you are in dire need of funds and evade disappointment if you trade coins for other people.
How to sell crypto and get paid in minutes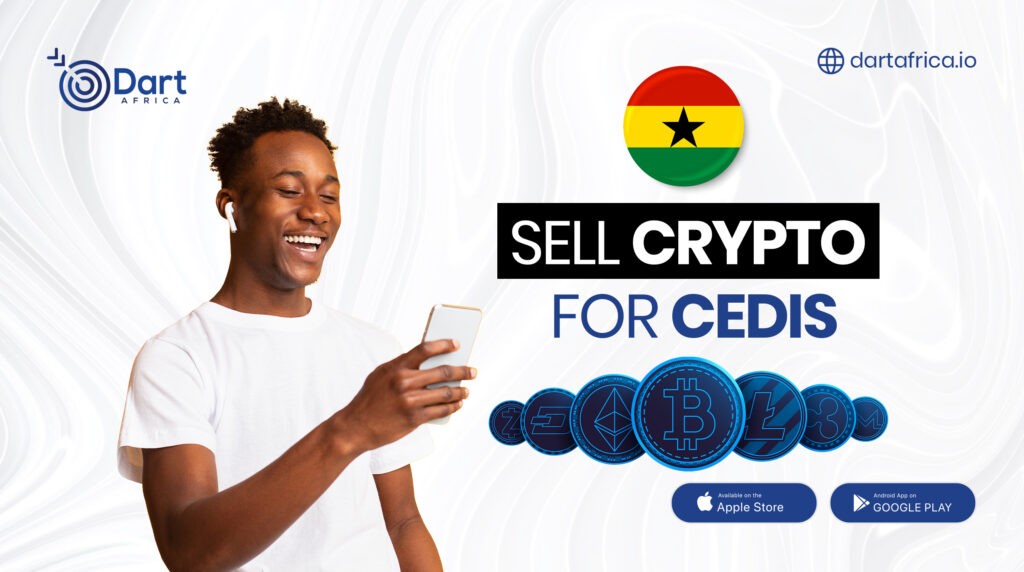 This is a step-by-step insight into how to trade cryptocurrency with Dart Africa safely, fast and without complications. The process is quite easy. Follow through the steps below:
Enter dartafrica.io on your mobile browser, PC or Mac. Dart Africa also offers a free mobile app that is available on various mobile app stores for different devices. Search Dart Africa on your app store to download the app and get started.
Create an account. The process of account creation is easy and fast. Enter your name, email address, country, and phone number. Ensure selection of the right country to display and save your correct country code.
Login to the account you have just created. After the creation of an account, you will have to verify your email, and then you can log in to your account immediately. This will take you to the user dashboard, where you have all you need to make your trading possible.
Update your bank details by clicking on the "manage account" button below the dashboard page, or click the icon on the top left to view the "Bank details" button. This is the local bank account to which you will receive payment after completing your trade. You can add more than one bank account and enter any of the country's banks of your choice.
Proceed to sell by entering the currency you want to sell and the quantity/amount of it that you want to sell. This process will help you calculate the amount you will receive for the amount of the coin entered in USD and GHC. If satisfied, proceed to sell by clicking the button below.
A wallet will be provided to where you will transfer the amount entered. After 2 confirmations, the amount to be received in GHC will be credited into your Dart Africa wallet, and you can make your withdrawal immediately to your local bank.
How to withdraw crypto funds into a local Ghana bank account
To withdraw to your local bank, click withdrawal on the icon you have on the dashboard or the top left corner. Select the bank you want to receive funds into, and your funds will roll in softly.
How to check for pending trades and trading progress
After selecting the coin and amount and you get the crypto wallet address to send to, the trade registers in the traded section on the dashboard. The status remains pending until you send in the amount on the trade item. After sending, Dart Africa completes payment into your Dart wallet; your payment status will read "successful." If you fail to send the coin after some minutes, it is registered as a failed trade on the Trade transaction section.
Trade easy,
Trade fast! – Fastest crypto trader in Ghana