Fastest Crypto Trader In Nigeria: Time is an important factor that determines profits when it comes to cryptocurrencies. Bitcoin transactions heavily rely on speed and reliability. As we all know the cryptocurrency market is a highly volatile one – price changes frequently – the ability to execute a transaction within a given time frame can determine the amount you get from a particular crypto sale. If you have been having problems with a fast and reliable platform, Dart Africa is the right exchange platform for you. You will be able to quickly place a trade order and receive funds for the trade in time.
Fastest Crypto Trader In Nigeria
Dart Africa is the fastest and most reliable platform to sell your cryptocurrencies in Nigeria. With our automated payment system, you will receive payment for crypto transactions immediately after confirmation, you don't have to worry about long transaction time, this is possible because Dart Africa uses an automated payment system, which means there is no lag time since payments are not manually done by a human.
Benefits of trading with Dart Africa – Fastest Crypto Trader In Nigeria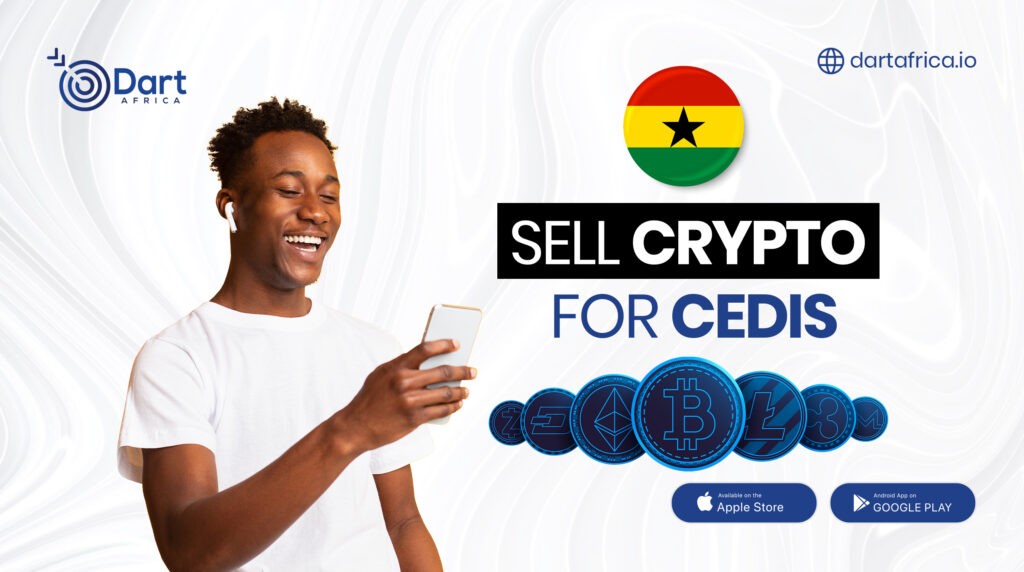 Here are things you will enjoy if you trade with Dart Africa; the fastest Cryptocurrency exchange platform to sell your Bitcoin for Naira.
With Dart Africa, there are no server downtimes, you can trade at any time.
Safety and Security of clients' money and information: with the state-of-the-art security service deployed on both our website and mobile app, be rest assured that your funds and information are secured. The website is also exciting to look at and easy to you dew to our sophisticated User Interface and User Experience practise. We also have security protocols in place to avoid unauthorised usage of your Dart Africa account.
24/7 Customer service is available: if you notice on our platforms, we have used a unique customer support system available to attend to any problem you might have encountered using our services. Our Customer services personnel are available at all times.
Top-notch exchange rate: if you trade your Bitcoin or other cryptocurrencies with Dart Africa, you will be enjoying one of the best trade rates in the market. Our system automatically updates our rate to make sure our customers always enjoy the best trade rate.
And as stated earlier, you will enjoy a fast payment time for all your cryptocurrency trades.
Our service is accessible through our website and mobile app. Download our mobile app on Google Play Store and the App Store.
Cryptocurrencies traded on Dart Africa
Bitcoin
Ethereum
Dogecoin
Litecoin
USD Coin
USDT Tether
How to sell your cryptocurrency on Dart Africa – Fastest Crypto Trader In Nigeria
– To perform a transaction on Dart Africa you have to have an account with us. Create an account with your correct credentials or just log in if you already have an account. If you are just creating an account a verification email will be sent to the email you provided, make sure to verify your account.
– On your first log in to your account, the system will ask you to create a PIN, make sure you choose a PIN you can remember. This PIN will be used in the future when you want to withdraw from your account.
– Add your bank account details to the account list on your Dart Africa Account.
– You will see a nav menu on the left side of your screen, click on sell coin and choose your preferred coin for exchange, and the naira value will be displayed.
– Click on start trade and their system will automatically create a wallet address with a bar code, send the crypto to this address and funds will be sent to the Dart Africa account after 2 block confirmations. Note, that you can send any amount to the wallet address provided, their system will credit you based on the amount received.
– Click on Withdraw after payment as being disbursed into your Dart Africa account to send the funds to your bank account. You can check your transaction history to check if the funds have been sent to your bank account.
Fastest Crypto Trader In Nigeria read also How To Sell DAI For Naira