FriendsVow is simply an online platform that facilitates and manages the lending of funds among friends, family and colleagues. This post is a review of the FriendsVow platform.
What is Friendsvow?
Friendsvow is a personal financial management APP, that makes it possible for you to save money and get instant financial credit from your network of friends, family, colleagues and Friendsvow is a platform that protects everyone from delay or default on repayment.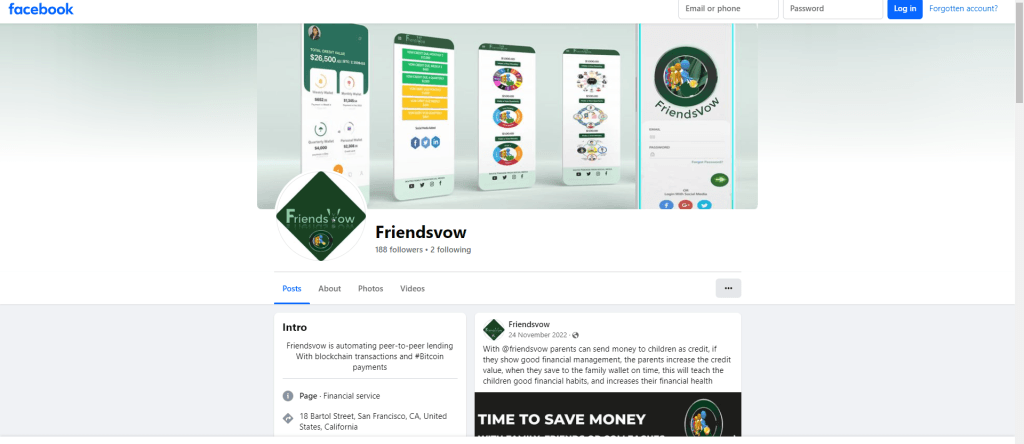 FriendsVow describe their firms according to their LinkedIn page as;
"Decentralizing access to credit with automated Peer-to-Peer online credit solution, It's like Facebook but for Credit with transaction process on Blockchain for a transparent display of credit and debit transactions and Bitcoin for global payments, We help friends, family, and colleagues to monetize themselves using the African model of rotational savings to get instant credit without waiting for banks or any financial institution and the transaction process on blockchain nodes written in smart contract ensures all commitments and schedule of vows is enforced by automation."
FriendsVow Review
The information about this platform is very low on the internet, no concrete online presence, and they don't have a mobile app – so no app review on either Google Play or App Store and the website has some funny language in it.
The download button does not redirect to Google or App Store, rather it tells you to provide your email – The reason for this is unknown to us. In the next section of this post, we will talk about the Scamadvisers' ranking of the website.
We believe this platform is one of the many start-ups that failed to launch or failed at lunch as there are no records of any customers using the platform online.
For a platform that deals with cryptocurrency, we advise our readers to stay away from this platform because there is nothing pointing to the legal status, and in the crypto world "when in doubt, you run".

Also read: Full review: Is Vestpay Legit?
ScamAdvisers' Website Review
ScamAdvisers ranked this platform low, they scored it 40 out of possible 100 in the Trustscore. They also said to have found several indicators that the platform is likely a scam, click here to see the full review.
The website qualities according to Scamadvisers;
The SSL certificate is valid
This website is (very) old
This website is safe according to DNSFilter
This website does not contain phishing or malware according to Flashstart
This website is trusted by Trend Micro.
This website may offer high-risk cryptocurrency services
This website offers financial services with a high risk/return
This webshop offers anonymous payment methods.
This site offers financial services but is using a free email address.
This website is hosted in a high risk country.