This is a review of VestPay, what it claims to be and what it actually is. It worth mentioning that this platform is no longer functional, their website is no longer up and their mobile app have last been updated on the 5th of July 2021.
What Was Vestpay?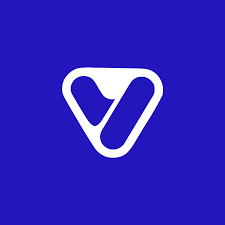 Vestpay was an upcoming fintech platform similar to Piggyvest in late 2020. With VestPay, you could earn up to 15% annually on your savings on the app. According to their website, which is no longer functional, they provide services like;
Regular saving
Fixed Deposit
Investing with vest banking
Loan disbursement
Vestcash (Cash withdrawals and deposits)
Their credit facility (loan app) was provided to salary earners without the need for guarantors or collateral. They claim to be able to issue loan within 5 minutes and also claim to offer higher loans with low interest just like all loan platforms claims.
Some online feedback we got while researching VestPay
"This F****g Vestpay of yours are totally Scammers. Release my #74,000 I did not borrow loan either I kept it in the app and it went missing
Every day you're working on it God go s**fer your generation. For a good 5 months now you have been suffering me with my money" — A customer from Facebook
"I have been calling their customer care, no one is responding, I see them as a dubious platform, my money is hanging." — Another customer from Facebook.
" Sigh seems no one has been paid, how did we get here as a country, 6 months have turned to how many years" An investor on Facebook that didn't receive ROI.
"Fraudsters pay your investors. You took people's money via Farmsponsor and Vestpay and you don't want to pay them, you are being fraudulent. #VestpayPayYourInvestors" — Still on the same comment section on Facebook.
"This app is really bad, depositing money is so fast, but to withdraw your money….you can't….this is a bad app…for real I don't see it coming….just want to try it…but am so disappointed with what is happening to my money."  – From Google Play Store Review.
"Too bad. This Vest Pay has scammed me. I can't believe I lost money investing with vest pay. Since April 2021, no word from the company. Call Customer Care button is disabled. The number to send messages to on WhatsApp is now non-existent on WhatsApp. Of course, nobody I replying to emails. Just too bad. What a loss!" – From Google Play Store Review.
" It's a fraud app. I have my 130k hanged in it since February 2021. Every mail, chat, SMS and call have not been answered. Please don't fall prey" – From Google Play Store Review.
Note that most comments and reviews were from a year or two ago.
Was VestPay A Scam?
Yes, Vestpay was a fraudulent platform. From the research we carried out, all factors point to this platform as nothing but a fraudulent one. The platform failed to pay investors back either their capital or interest, and they stopped responding to emails and messages. Apart from investors, the platform also failed to pay people who merely saved on their platform.

Also Read: Is StartCredits legit?
Frequently Asked Questions About VestPay
Q: Who Are The Founders Of VestPay?
A: Akpa Chike and Bill Kenneth were co-founders of VestPay.
Q: When Was VestPay Founded?
A: Vestpay was founded in 2020.
Q: Where was the VestPay Office Located?
A: The VestPay office was located in Port Harcourt.