If you've ever found yourself in need of a loan in Nigeria and wished to compare all the available options, StartCredits aims to assist you in accomplishing this quickly. Making an informed decision often begins with having access to all the necessary information, and StartCredits is a free loan search engine here to provide you with the resources you need to make the best choice for your financial needs.
About StarCredits
StartCredits is a loan review and comparison site that helps Nigerians access finance and save money.
StartCredits, a free loan search engine, empowers users to discover the most favourable interest rates within their selected loan category. Additionally, the platform makes it simple for borrowers to pinpoint the loan provider that aligns best with their specific financial needs.
The company builds innovative proprietary credit risk models for financial institutions and platforms, utilising big data analytics to help facilitate affordable lending to underserved qualified borrowers.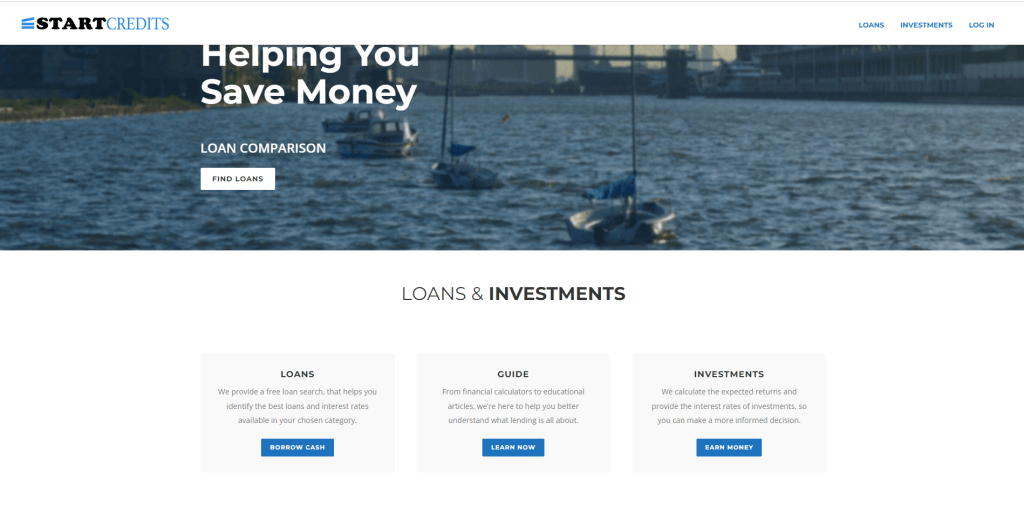 From some of the public interviews done by the SEO when they were still a startup, we can deduce that StartCredits aims to increase financial inclusion in Africa through innovative technologies.
"Our loan search engine provides a new channel for Nigerians to borrow money with full transparency that increases competition in the market to reduce interest rates for qualified borrowers," founder Rahmon Ojukotola told Disrupt Africa.
"We spotted a huge gap in the market for an independent loan search engine for Nigerians. We also identified an opportunity to improve the credit analysis field amongst microfinance organisations with our credit risk models," he said.
So if you are still wondering, let us be clear with one thing, StarCredits does not provide loans in whatever way, what they basically do is provide the best loan path that suits their customers' financial profile.
StartCredit Website Credibility
The security on a platform website goes a long way in determining the authenticity of the services offered. Note that the security reviews below were gotten from ScamAdviser.
StartCreidt scored a 100 of 100 for Trust score on ScamAdviser.

Also Read: Is Newcredit Legit or Scam?
Positive Reviews
The SSL certificate is valid
The domain name has been registered for more than one year in advance
This website is (very) old
This website is safe based on its DNS profile
This website does not contain phishing or malware.
Negative Reviews
The owner of the website is using a service to hide their identity on WHOIS
According to Tranco, this site has a low rank. Tranco ranks websites based on the number of visitors.
We did not find reviews on popular review sites
The website offers data-sensitive financial services hosted on a shared server.
You can get the complete website review here.