Researching about a platform before using it is one of the best safety practices in our digital age, and if that is what brings you to this page congratulations on being a good ambassador of internet safety and security. In this post, we will review the Straight2Bank mobile app and talk about the state of mobile banking in Nigeria.
But first, what is the Straight2Bank Mobile app?
What Is Straight2Bank Mobile App
Straight2Bank mobile app is a fully integrated internet banking platform for Standard Chartered Bank account users, it allows users to perform all sorts of transactions and provide all information needed pertaining to their bank account.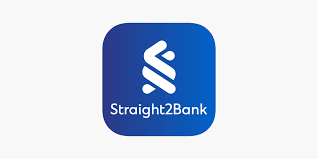 Here are some of the transactions you can use the Stright2Bank mobile app for:
Deliver real-time account balance and transaction status
Summary of outstanding trade receipts and bills
Payments and trade transaction authorisation
Online foreign exchange for cross-currency payments
Mini statements of loans, deposits, current and savings accounts
Trade limits and utilisations
View of our indicative foreign exchange rates
Is Straight2Bank Mobile App Legit?
Yes, the Straight2Bank mobile app is a legit app from one of the top-tier banks in Nigeria. As far as Nigeria is concerned, we advise you to download the mobile app directly from Google Play and Apple Play Store (depending on your device) to ensure you download the most secure version of the app. There are lots of APK download links on Google which we believe are meant for countries that don't use the Play Stores for one reason or the other.
The Current State Of Mobile Banking Apps In Nigeria
Mobile banking apps in Nigeria have revolutionized the way people manage their finances, providing convenient, secure, and efficient ways to handle banking transactions. Here are some key takeaways from Nigeria's mobile banking sector;
Transaction Features:
Some bank apps offer international money transfers, making it easier for Nigerians abroad to send money home.
Users can transfer money between accounts, including interbank transfers.
Bill payments for utilities, subscriptions, and other services can be done seamlessly.
Airtime and data top-ups can be purchased directly through the app.
Security Measures:
Mobile banking apps employ robust security measures, including biometric authentication (fingerprint, facial recognition), PINs, and OTPs (One-Time Passwords) for transaction verification.
Encrypted communication ensures secure data transmission between the app and the bank's servers.
Customer Support:
Some apps offer in-app customer support, allowing users to chat with bank representatives for assistance.
FAQs and tutorials are often available to guide users through various processes.
Mobile banking apps in Nigeria are constantly evolving, introducing innovative features like savings goal trackers, investment platforms, and financial education resources. What we haven't seen from most Nigerian bank apps is the integration with other apps and services like budgeting apps and e-commerce platforms like Jumia, this will enhance the overall experience of users.
Also Read: Sendcash Review: Legit or Scam?

Conclusion
Straight2Bank is a legit banking platform from Standard Chartered Bank to help account holders with access to various types of transactions at ease. Don't trust any third-party site to download the app, it is available on Google Play and App Store.