How can I sell USDT for Cedis?
sell USDT for Cedis: USDT is a top coin in the league of cryptocurrencies and stablecoins. For the past five years and counting, USDT has remained the third-largest crypto asset by market capitalization. This is to say that USDT is a coin that has proven successful and remains an amazing pick for any crypto traders to purchase and sell. Hence, the reason why more and more crypto traders would want to trade it for cash in Ghana.
However, there is a backstory to why USDT might be the trader's choice across the world. This reason is revealed under the wings of the nature of USDT as a cryptocurrency. Different coins are created to meet different needs and facilitate different projects in the crypto market. One needs to be knowledgeable about them before venturing into the trade.
USDT gains its attention from its ability to remain stable on the crypto market (i.e., it does not fluctuate against other cryptocurrencies like the others). For instance, we have seen Bitcoin rise to as high as $68K to a unit of Bitcoin and fall to as low as $16k in just a few months. USDT, on the other hand, functions as a stablecoin that is pegged against the value of the United States Dollar. Its value is expected to remain parallel to that of the USD at all times.
sell USDT for Cedis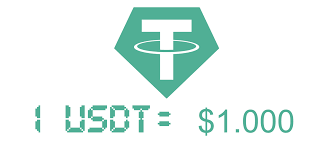 However, the USDT has risen and fallen way above and below the USD occasionally (that is a very rare and irregular occurrence). Most of the time, or almost 99% of the time, the USDT is equal or slightly equal to the USD. Hence, it is a safe place to divert funds during a fall in the crypto market and the country's economy. So far Dollar does not fall; USDT remains intact.
This is how many traders manage to stay afloat in the crypto market and make good money from trading cryptocurrency. Other cryptocurrencies perform the same function as USDT, but most of them are not as reliable. Some of these coins are PAX, USDC, BUSD, DAI, and TUSD.
USDT and other coins in Ghana
In Ghana, USDT and other cryptocurrencies are now increasingly adopted by the youths and adults that are open to the opportunities that the crypto technology offers. Some of the advantages that crypto trading offers are the ability to send and receive funds anonymously. Since individual users or holders of crypto wallets are represented by public keys other than their actual identities, it is almost impossible to trace payments and receipts to the user's ID.
Besides anonymity, Crypto payments are one of the fastest and most reliable means of payment in the world. The Blockchain network is built such that it is almost impossible to send funds and get delays or encounter transaction issues.
USDT is the most valuable Stable coin on the crypto market, with over $81 billion in market cap and 7.06% market dominance. It is the third largest cryptocurrency next to BTC and Ethereum on the coin market cap. Therefore, even if you were gifted some coins in USDT, you should know the value of the coin you are holding and how you can make it useful for yourself.
Selling USDT for instant cash in Ghana
If you have some USDT in your crypto wallet and would like to cash them for cedis into a bank account in Ghana, say no more. Dart Africa offers a fast and easy route to trading coins for cash in Ghana and Nigeria. Do you already trade USDT for cash, and you are looking to get a better offer for your trades? The coin calculator on Dartafrica.io is available for you to check. Goto dartafrica.io/coincalculator to check cedis rates for USDT and other cryptocurrencies. Here's how you can sell USDT for cash in Ghana:
Sell USDT for Cedis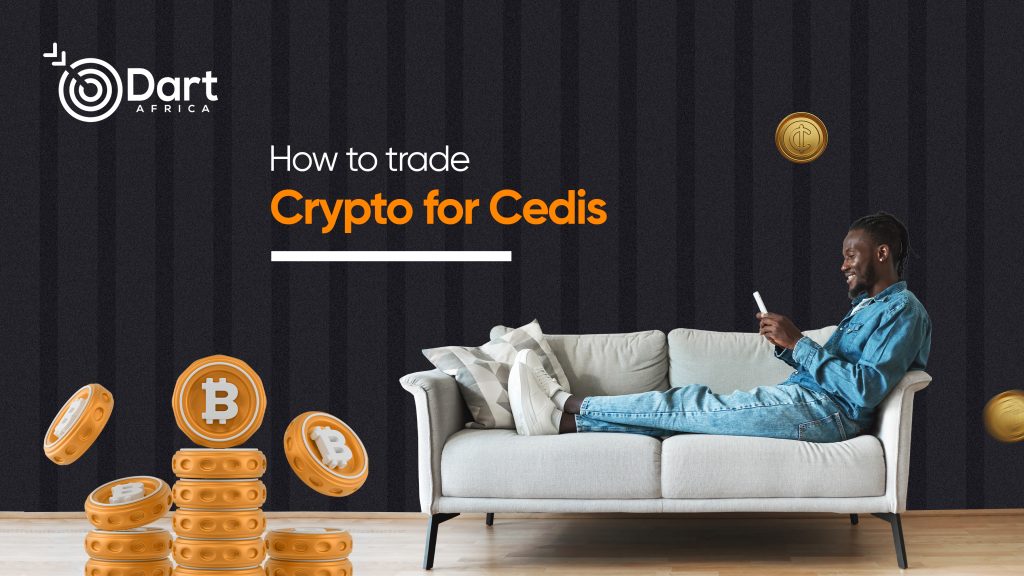 Go to the Google Play Store and get Dart Africa installed on your mobile phone. Or, visit Dart Africa's official website on dartafrica.io. Whichever way you choose, It works perfectly.
Click the sell coin button to log in if you already have an account or sign up if you are yet to create one. The sign-up link is just below the sign-in page. Click it and enter the required details. Username, email address, password, country, and phone number are the basic details you need to get your account running in a sec.
Verify your email address after registration and login at once.
Select your coin type and enter the amount.
Check rates and proceed to submit the trade.
A wallet address will pop up on your screen after submitting. Copy the wallet address and send the crypto amount immediately.
Await payment in the wallet on your dashboard after 2 confirmations.
Proceed to withdraw funds after receiving payment to your wallet by clicking the button below the wallet balance.
Follow the prompt to input your bank details and submit to get Cedis in your bank account. Happy Crypto trading from all of us at Dart Africa.