How Much Is 1 ETH In Naira: The current price of 1 ETH is $2913.51 with the current exchange rate in the crypto market that is equivalent to about N1,590,776.46 in Naira.
ETH also known as ether or simply Ethereum is the native cryptocurrency of the Ethereum platform powered by blockchain technology. The cryptocurrency market is a volatile one and this price might not be valid within the next few hours of reading this article, you can always check for the current value of your ETH on Dart Africa's rate calculator.
Apart from ether or ETH, the Ethereum platform also supports network of decentralized apps known as dApps and smart contracts which both originated on the Ethereum platform. These other features are central components of how the Ethereum platform operates.
Many decentralized finances (DeFi) and NFTs (non-fungible tokens) applications use smart contracts in conjunction with blockchain technology. Ethereum is described as "the world's programmable blockchain," positioning itself as an electronic, programmable network with many applications.
As a cryptocurrency, Ethereum is second in market value only to Bitcoin as of January 2022. Ether is only second to Bitcoin in market capitalization. Although Ethereum was created to complement Bitcoin, however, the closeness of both coin market relevance have only promoted competition and comparison. 
How Much Is 1 ETH In Naira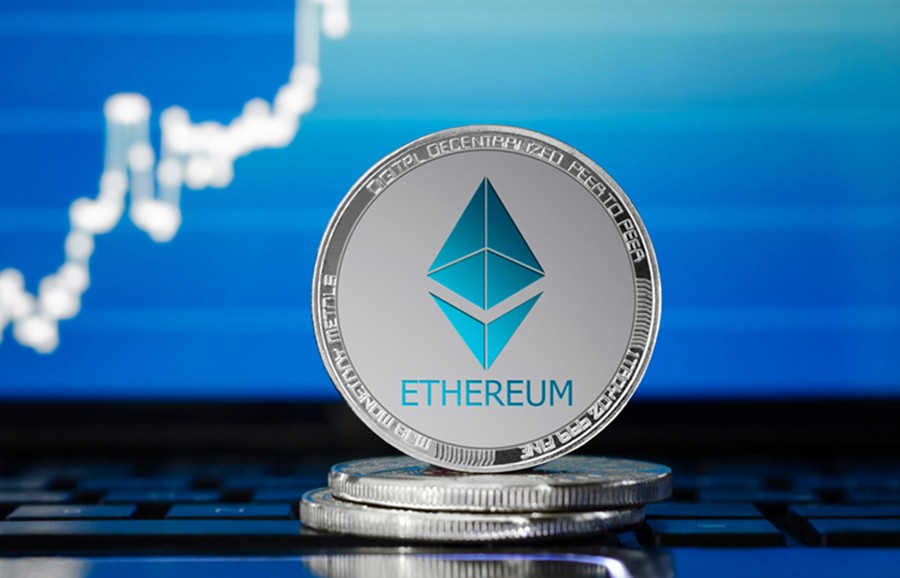 The major difference between Ethereum and Bitcoin is that Bitcoin is designed to be an alternative to traditional currencies and hence serves as a medium of exchange and a store of value. Ethereum on the other hand is a programmable blockchain that finds applications in numerous areas, including Decentralised Applications like DeFi( decentralised finance), smart contracts, and NFTs.
The two also differ technically on the content of their transaction code, transactions on the Ethereum network may contain executable code, while data affixed to Bitcoin network transactions are generally only for keeping notes.
The best platform to sell your Eth or other cryptocurrencies in Nigeria is Dart Africa. Dart Africa is a fully automated exchange platform that you can easily sell your Bitcoin, Ethereum and other cryptocurrencies and get paid directly into your bank account. The process of selling your cryptocurrency is designed in such a way that anyone can easily navigate the website and sell their BTC, ETH or other altcoins without stress.
Why choose Dart Africa
When you sell your ETH or any other cryptocurrency, it is guaranteed that you will get the highest possible return for your coin because we only offer the best rate in the crypto exchange market. You can always check for the rates using our rate calculator.
With our automated payment system, you will receive the payment for your cryptocurrency within a few minutes of confirming the transaction by our team. Payments are automatically disbursed almot immediately after confirming transactions.
How to sell Ethereum on Dart Africa
Dart Africa's website is an amazing one, you will be wowed by the ease of navigation and the beautiful aesthetics. The Cryptocurrency platform is straightforward to use itself as it only takes a few clicks to set up your account and start exchanging without assistance. Follow the steps below to sell your ether:
Click on sell now on the homepage
Click on sign up here to create a new account with us.
Fill in all the required details in the columns provided. The details include preferred username, valid email address and phone number, password, and nationality.
Read and agree with our terms and conditions.
Click on create an account.
Immediately you click on create an account, you will receive a verification email from Dart Africa to the email you submitted. Dart Africa uses the verification email to ensure your safety and prevent fraud occurrences.
Now that you have an account with us; (Note all the steps above can be skipped if you already have an account with us)
Log in to your account with your credentials.
Click on the toolbar icon ( three straight vertical lines on the top left corner). You will see this on your account dashboard.
Click on Sell Coins.
Select ETH as your preferred coin option in the coin column.
Enter the volume of ETH you want to sell, and the corresponding USD and Naira amount will be displayed in columns. Note: the minimum dollar price of ETH or any cryptocurrency you can sell is $20.
Click on sell coins now.
A wallet address will be provided coupled with a QR code. You can send the ETH amount you selected from the step above by manually inputting the address or by scanning the QR code. You will be credited immediately after payment is confirmed.
Read Also HOW TO DETERMINE DETERMINE WHEN TO BUY AND SELL YOUR CRYPTOCURRENCY