10 USD Worth Of Bitcoin In Naira: The current price of $10 Bitcoin in Naira is N5,400. Note this rate is subject to change because the BTC market is a highly volatile one. You can always check the current rate using the Dart Africa rate calculator.
What is Dart Africa
Dart Africa is an online cryptocurrency exchange platform where you can sell your Bitcoin, Ethereum, Litecoin and other altcoins easily for the highest trade rate possible. Dart Africa offers an automated trading platform that offers cryptocurrency payment immediately after confirming the transaction.
10 USD Worth Of Bitcoin In Naira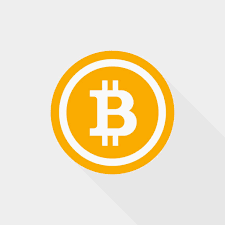 Generally, the goal of Dart Africa is to make the journey of cryptocurrency holders that wants to sell their coins an easy and memorable one. Dart Africa have studied the deficiencies in the crypto exchange platform and come up with a reasonable solution to help cryptocurrency sellers scale seamlessly through the hurdle of selling their Bitcoins and other coins to cryptocurrency merchants or buyers.
What differentiates Dart Africa from other exchange platforms
What most cryptocurrencies holders really care about is the exchange rate. Dart Africa offers one of the best exchange rates in the crypto exchange market. When you trade with Dart Africa, you will be offered the highest rate possible, hence you get more value for your crypto. You can always check the current rate of selected cryptocurrencies using Dart Africa's exchange rate calculator.
Another thing that stress cryptocurrency sellers is the payment time. Dart Africa runs an automated exchange platform, payments are made within a few minutes of confirming the cryptocurrency transaction. After you login into your Dart Africa account and you send the crypto to the address provided, either by manually copying the wallet address or scanning the bar code, once the transaction is confirmed, you will immediately receive payment.
Our website is built in a way that it will be easy for both professionals and newbies to sell their Bitcoin and other altcoins on the platform. Dart Africa's website has an amazing user interface and it is supported by a user-friendly design that makes navigating through the website easy.
We have also provided customers with a support system that is available 24/7. The support service is designed to assist both customers and prospective customers on how to easily sell your bitcoin on the platform or solve any issue you might have encountered sing the platform.
How To sell Your Bitcoin on Dart Africa
Before you can sell any cryptocurrency on our platform you have to have an account with us. Sign up with your correct credentials (Email and phone number) or log in with your Emal Address and password if you already have an account.
Fill in your bank account information.
Once you are logged in, click on sell on your account dashboard.
Select Bitcoin as your preferred cryptocurrency if you are selling Bitcoin or other altcoins displayed if you want to sell other coins. Select the amount of crypto you want to sell and the prevailing dollar and Naira price will be provided. Click on sell coin now
Complete the transaction by sending the bitcoin to the wallet address provided either by manually inputting the wallet address or scanning the bar code.
Once our system confirms your transactions, funds will be sent into your account within minutes.
How Cryptocurrencies works
Cryptocurrencies are digital money that is based on blockchain technology. Bitcoin is the first successful attempt at creating digital currencies, that is why it is so relevant today and people refer to it as digital gold. Bitcoin is the largest cryptocurrency by market capitalization, its account for about 43% of the total market cap followed by Ethereum.
One of the reasons why Bitcoin has high value to date is because of the limited supply. It is only possible to mint 21 million BTC and 18 million-plus are already minted. This has further helped keep the relevance of Bitcoin in the cryptocurrency world.
What to know about the cryptocurrency ban in Africa
As of November 2021, a total of 23 African countries has issued either an implicit ban or an absolute ban on all cryptocurrency activities within their economy.
Four African countries placed an absolute ban on cryptocurrency, while 19 countries placed implicit restrictions on the digital assets.
List of Countries with cryptocurrency ban in Africa
Algeria — Absolute ban
Benin — Implicit ban
Burkina Faso — Implicit ban
Burundi — Implicit ban
Cameroon — Implicit ban
Central African Republic — Implicit ban
Chad — Implicit ban
Cote d`Ivoire — Implicit ban
Democratic Republic of Congo — Implicit ban
Egypt — Absolute ban
Gabon — Implicit ban
Lesotho — Implicit ban
Libya — Implicit ban
Mali — Implicit ban
Morocco — Absolute ban
Namibia — Implicit ban
Niger — Implicit ban
Nigeria — Implicit ban
Senegal — Implicit ban
Tunisia — Absolute ban
Zimbabwe — Implicit ban
Tanzania — Implicit ban
Togo — Implicit ban
Despite the clampdown on crypto by some government authorities in Africa and indeed in the world, the cryptocurrency market exploded in terms of market size and performance in 2021.
The government of El-Salvador in 2021 legalised Bitcoin as legal tender in the country and some states in the United States are about to follow this pattern in 2022. 

Dartafrica.io —– How Much Is $50 Bitcoin In Naira