Dogecoin In Naira: All prices are from Dart Africa. The prices below are from our coin calculator, most cryptocurrencies are volatile so whenever you want to sell your cryptocurrency on our platform, you should check the prevailing exchange rate.
Dogecoin In Naira
– $100 DOGE Price: according to the current rate on our coin calculator, a $100 Dogecoin is worth NGN 57,000.00. This price is subjected to future change depending on the current market condition when you want to sell your DOGE.
What is Dogecoin?
Dogecoin is a cryptocurrency popular with amateur investors based on an internet 'meme' (a witty or memorable online phrase or image). The meme, of a type of Japanese dog called Shibu Inu, has subsequently become the Dogecoin mascot.
It was originally created as a joke version of Bitcoin.
Who created Dogecoin?
Dogecoin was invented in 2013 by Billy Markus a software engineer at IBM and Jackson Palmer a software engineer at Adobe. They initially aimed to create a joke version of the already established Bitcoin because of the hype behind the cryptocurrency then, it was a way to give the public a friendly way to get to grips with the world of crypto-assets.
To the founders' surprise, the public support for the coin was huge when it was launched and people started using it almost immediately. Crypto experts, however, claim the cryptocurrency's underlying technology and overall usefulness is not on a par with the likes of Bitcoin and Ethereum.
How has Dogecoin performed?
If Dogecoin started as a joke, figures attached to the cryptocurrency are dead serious. Dogecoin's value has risen by more than 14,000% since the start of 2021. Dogecoin's price is currently around 0.60$, CoinMarketGap puts its market capitalisation at around $78 billion.
Best Platform to Sell Dogecoin – Dogecoin In Naira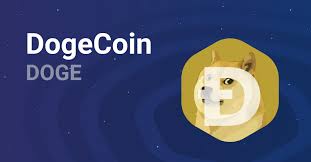 We offer one of the best exchange rates for your cryptocurrency, you can confirm this by checking the price of various cryptocurrencies using our coin calculator.
Visit our website to know more about Dart Africa, the leading cryptocurrency exchange platform in Africa, where you can easily sell your Dogecoin and various cryptocurrencies for Naira, all this is done within a minimal time frame. Our website and mobile app are characterised by their amazing design and a user experience designed to make the life of crypto traders as easy as possible.
Dart Africa is also characterised by its highly secure mainframe that ensures customers' funds and wallet addresses are kept securely. With zero downtime, we are known for being a reliable cryptocurrency trading platform that crypto traders can come to at any time to exchange their cryptocurrency 24/7.
It is relatively easy to sell cryptocurrency on Dart Africa, all you need to do is;
Create an account with us either through our website or mobile app.
On your first sign-in, create your PIN. The PIN serves as a signature when you want to authorise withdrawals from your account.
Save your Bank information on your account for withdrawal purposes.
Select the cryptocurrency you want to sell on your account dashboard and enter the details. Tradable cryptocurrencies are; Bitcoin, Ethereum, Litecoin, Dogecoin, USDT, USDC and BUSD.
Click on sell coin now.
Send the crypto coin to the wallet provided by the system.
Wait for payment. Should be within minutes after sending the cryptocurrency.
Cryptocurrency trading warning – Dogecoin In Naira
Not only are cryptocurrencies notoriously volatile but, unlike other parts of the financial services market, investors aren't eligible for compensation if things go wrong.
The general warning with all crypto investments is that investors who don't have the cash to burn or have a huge risk appetize should stay away from cryptocurrency investments.
If your financial plans require you to sleep easily at night, cryptocurrencies are definitely not for you.
Dogecoin In Naira
Read also How To Sell Dogecoin For USD