How To Sell Dogecoin For USD: Launched in 2013, Dogecoin is a popular meme coin in the crypto world, with over $7.9 billion in market capitalization, Dogecoin is ranked 10th according to the CoinMarketCap ranking index. Initially created as a joke at the incredible hype behind Bitcoin in its early stage, Dogecoin has grown into a more sophisticated crypto coin over the years, for instance, Dogecoin is an accepted payment method at various Tesla Super-charging stations and according to Tesla's support page you can buy any Tesla car with Dogecoin, this shows how far the cryptocurrency has developed over the years.
How To Sell Dogecoin For USD
If you are one of the owners of Dogecoin and you are looking for ways to sell it for USD, the best way to do this is via a cryptocurrency exchange, we will enumerate four simple steps to sell your Dogecoin for USD, if you already have a crypto exchange platform you are using skip to the fourth step.
Step 1: Choose Where To Sell Your Dogecoin – How To Sell Dogecoin For USD
You have to factor in few things before choosing a crypto exchange platform to sell your Dogecoin. Before choosing an exchange platform =, make sure DOGE is listed as a tradable crypto asset on the platform and that withdrawal to a bank in USD is allowed.
Apart from the network fee, it should be free to deposit Dogecoin into your crypto wallet with an exchange platform. You should take into account trading fees for selling DOGE when choosing where to sell as well. Reasonable trading fees should range from 0-0.5% per trade.
The last thing to consider when choosing an exchange platform is the withdrawal fee, some exchange platform charges a flat fee while some charge a percentage of the amount you want to withdraw. Choose a platform that has no withdrawal fee or a platform with a low withdrawal fee.
Step 2: Create an account
Once you have decided on the exchange platform you will be using, the next thing is to create an account with them. The process is similar on most cryptocurrency exchange platforms;
Enter an email address or phone number.
Create a password.
Verify the email or phone number provided by entering the verification code sent to it.
Agree to terms and conditions.
Click "sign up" or "register".
You will need to go through the KYC ( Know Your Customer ) process to verify your identity, this will enable you to withdraw funds on the platform. The basic requirements for a KYC protocol are;
Personal Information: You will need to provide your government name, country of residence and an accepted ID. Depending on the platform, some might require you to simply enter your ID Number while some will require you to upload a picture of your ID.
Upload a selfie: This involves taking a picture of your face in perfect lighting conditions. Most exchange platforms won't allow you to upload a picture from your gallery, you have to take a new picture at the moment through the exchange website or app.
Activate 2FA: This is an optional step but it is recommended. Some exchanges require it regardless. Activating 2-factor authentication adds an extra layer of security to your account.
Step 3: Deposit Dogecoin
Navigate to the wallets or balances page of the exchange.
Locate "Dogecoin".
Click "Deposit".
Copy the address the exchange provides for your DOGE deposit.
Paste the address into the Dogecoin wallet you saved your DOGE on.
Send the transaction.
Wait for the deposit to be confirmed by the exchange.
Step 4: Sell Dogecoin
Now that you have moved your Dogecoin to your desired crypto exchange platform, you can now sell it for USD. There are different ways you can sell Dogecoin on crypto c=exchange: a market order or limit order (spot trading). You can sell your Dogecoin for fiat currencies or other crypto coins and tokens.
Market orders
Dogecoin is sold immediately at the current market price. It has higher fees than using a limit order but is lower than an instant sell.
Limit orders
Dogecoin is sold only if it reaches a price set by you. This has lower fees than a market order and is much lower than an instant sale.
How To Sell Dogecoin For USD
Sell your Dogecoin for Naira or Cedis – Dart Africa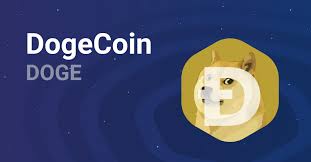 Since most cryptocurrency exchange platform does not support withdrawal in Naira or Cedis, you need a local exchange platform that supports Naira and Cedi withdrawal to sell your Dogecoin if you are in Nigeria or Ghana.
Create an account with Dart Africa today to seamlessly sell your DOGE for Naira or Cedi at the highest possible exchange rate. You can check the exchange rate using our coin calculator feature, you will certainly see a favorable exchange rate for your DOGE and other cryptocurrencies tradable on our platform.
Go to our website or download our mobile app on the Google Play Store to sell your DOGE and other cryptocurrencies.
How To Sell Dogecoin For USD read also Where To Trade USDC For Naira?