Where To Trade USDC For Naira: USD Coin (USDC) is a type of cryptocurrency referred to as Stablecoin, the digital currency is pegged to the United State dollar assets. USDC is a form of tokenized U.S. dollar, its value is equivalent to the dollar's, one USDC is designed to have the same value as $1 and it is meant to remain stable at this value.
Stablecoins are the type of cryptocurrency that has its value backed by reserve assets like dollars or euros to achieve price stability. The price stability of USDC contrasts sharply with the notorious price fluctuations of other cryptocurrencies like Bitcoin and Ethereum.
Where To Trade USDC For Naira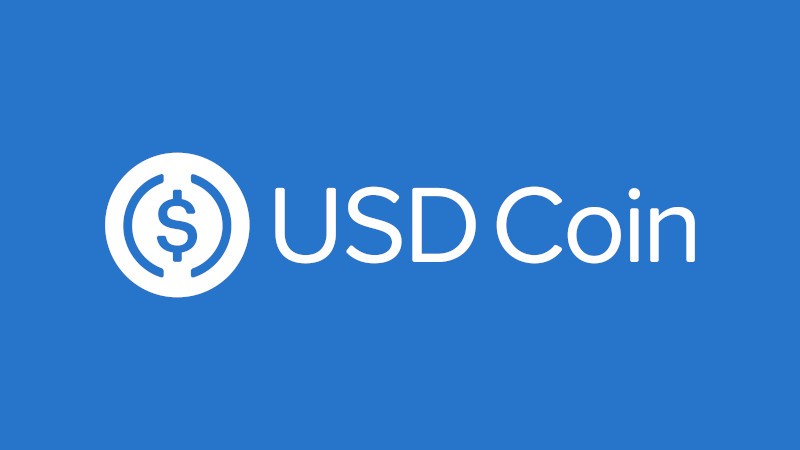 The prevailing ban on cryptocurrency activities in Nigeria has not affected peoples' perception of crypto assets but it has made the act of trading cryptocurrency to cash a bit more tedious than it used to be. The Central bank has banned all commercial banks from dealing in with any international crypto exchange platform or any cryptocurrency entities. This has facilitated the development of local cryptocurrency exchange platforms so you can easily sell your cryptocurrency and receive the equivalent naira value in your bank account. You simply send your crypto coin to the platform wallet address and the naira value will be sent to your account without the description that it is from a crypto exchange platform.
Where To Trade USDC For Naira
However, some crypto exchange platforms don't make this process as easy as it should be, they necessarily don't have ill intentions they just don't offer good service to their customers. This is why cryptocurrency traders find it hard to trust some exchange platforms — not ours though.
Where to trade your USDC
This is where Dart Africa comes in, Dart Africa is a local cryptocurrency exchange platform where you can seamlessly trade your USDC, Bitcoin, Ethereum, and some other altcoins for cash within a few minutes. Dart Africa is a reliable exchange platform with customer satisfaction one of the organization's goals.
To sell your USDC, you must first create an account with us. Make sure to use a valid email address and phone number. With just this account you can sell your USDC or any other Cryptocurrency for the best exchange rate out there. Use our coin calculator to check the value of your USDC and other crypto coins.
Cryptocurrencies traded on Dart Africa
Bitcoin
Ethereum
Dogecoin
Litecoin
USD Coin
USDT Tether, etc.
Use Cases for USDC
As a stablecoin, USD Coin can be used in several ways:
Hedge against volatility: Investors with exposure to other cryptocurrencies can reduce their portfolios' volatility by strategically buying a stablecoin like USDC. Owning USDC during periods of significant market volatility can help to stabilize a portfolio's value.
Stable price-pegging: The price stability of USDC enables the stablecoin to represent equity ownership or fund investments.
Remittances: USDC can be used to send funds across borders. Recipients can store USDC without using a bank account or being concerned about the price changing doing the transaction time.
U.S. dollar exposure: As a Non-US investor wishing to gain exposure to the U.S. dollar you can add USDC to your cryptocurrency portfolios.
Hedge against inflation: Investors concerned about inflation of their local currency can hold a stablecoin like USDC to help protect the value of their money.
Tips for Protecting Your Digital Currency
Store Offline When Possible: Cryptocurrency owners typically store their crypto coin in a wallet online protected by passwords often on their phone, and like most things online, online crypto wallets (hot wallets)are vulnerable to hacks. The vulnerability can be substantially reduced by moving the cryptocurrency offline. Referred to as "cold storage," using an offline wallet (like a hardware wallet or paper wallet) could reduce the potential risk of holding digital currency.
Use Two-Factor Authentication: To keep your cryptocurrency secure, it's advised to use crypto wallets and platforms that demand at least two-factor authentication. In many cases, the first security mechanism would be entering a password like any other login, and then a second password or PIN sent to your phone number, or Email address, for example, would be the second mode of authentication. You can also connect Google's 2FA app to some crypto exchange platform.
Be Aware and Complete Due Diligence: While scammers often attempt to execute phishing attacks, protect yourself from being one of the potential victims by familiarising yourself with the various techniques they use.
Where To Trade USDC For Naira
Be cautious when you open emails, pay attention to website URLs, and make sure you don't enter your cryptocurrency private key anywhere that could be insecure. Try to create strong passwords that are difficult to decrypt to keep your information safe, whether it regards your cryptocurrency wallet, credit card, email login, and phone information. If someone can access a piece of your personal information this could bring them closer to cracking your cryptocurrency wallet.