Over the last few years, Bitcoin has gained increasing popularity. Numerous nations have eased restrictions on cryptocurrencies, leading to a surge in investor interest. Brazil stands out as a particularly promising country with a substantial number of investors and traders.
How to Buy Bitcoin Brazil- Quick Guide
If you are looking for how to buy Bitcoin in Brazil, the steps below are a general guide you can use to buy Bitcoin regardless of the exchange platform you opt for:
Step 1: Choose a reputable exchange platform: this is an important step if you want to get the best crypto experience. We will list various platforms you can buy Bitcoin from in the later section of the article.
Step 2: Open An Account: Most exchange platforms need you to create an account with them before you can access their service. Enter your personal details to complete the KYC process. The Know Your Customer process is now required by most crypto providers, this is to mitigate the use of crypto for illicit activities.
Step 3: Deposit Funds: Deposit friends to your account. Standard platforms like Binance offer multiple payment methods and you don't need a huge amount of money in your account when you want to buy Bitcoin.
Step 4: Search For Bitcoin: Navigate to the buy crypto section on your preferred platform and search for Bitcoin.
Step 5: Buy Bitcoin: To finish the purchasing process, enter the desired amount of BTC for your trade order. Then, simply click "Open Trade" to confirm the transaction.
It is a good cryptocurrency security practice to store your cryptocurrency in an external crypto wallet after you purchase from an exchange platform. This ensures you are in charge of maintaining the security of your public and private keys and the usage of your crypto assets.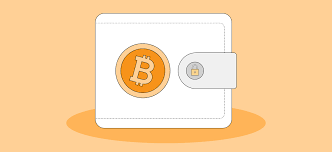 What Is A Bitcoin Wallet?
A Bitcoin wallet is a digital tool or application that allows individuals to store, send, and receive Bitcoin, the popular cryptocurrency. It serves as a secure and user-friendly interface for managing one's Bitcoin holdings and conducting transactions on the Bitcoin network.
Bitcoin Wallets Available In Brazil
There are several types of Bitcoin wallets:
Software Wallet – examples are, Desktop Wallets, Mobile Wallets and Web Wallets.
Hardware Wallet
Custodial and Non-custodial wallet.
A custodial wallet is a type of cryptocurrency wallet where a third party, such as an exchange or a financial institution, has control over the user's private keys and the management of their cryptocurrency funds. Custodial wallets are often user-friendly and convenient for beginners because they manage security, backup, and recovery processes for you.
A non-custodial wallet, also known as a self-custody wallet, is a type of cryptocurrency wallet where the user has full control over their private keys and the management of their cryptocurrency assets. You are the sole owner of your private keys. You have complete control over your funds and can access them independently, they have stronger security because they don't rely on a third party. These are the types of wallets will we suggest to you in this section of the article.
Here are examples of Bitcoin wallets you can use in Brazil;
Trust Wallet – Mobile wallet
Coinbase Wallet – Mobile wallet
Ledger Nano wallet – Hardware wallet
BlueWallet – Desktop wallet
MetaMask Wallet – Mobile and Desktop wallet
Where to Buy Bitcoin in Brazil 
If you're looking for where to buy Bitcoin in Brazil, you may want to do so with a cryptocurrency platform that provides reliable exchange services, like good trading options, low fees, and a great User Interface among many others.
Popular Crypto exchanges in Brazil are:
Bybit – offers the best crypto exchange service to Brazilians
eToro – You can trade various types of crypto here.
Binance – Best Global Crypto Exchange Platform
Mercado Bitcoin – Best Brazil-based Crypto Exchange
Crypto.com – Low fees for trading Bitcoin
Kraken – Low Fees On BTC
Bitstamp – Good Trading options for experts in Brazil
Bitcoin ATM In Brazil
Bitcoin ATMs are physical locations you can buy and sell Bitcoin. They work just like traditional ATMs but instead of dispensing cash, they send crypto to your wallet address.
There are around 5 Bitcoin ATMs in Brazil according to Coin ATM Radar.
Does Coinbase Work In Brazil?
Coinbase is accessible in Brazil, offering a user-friendly platform for purchasing, selling, and managing a variety of cryptocurrencies, including Bitcoin. Residents of Brazil have the option to create Coinbase accounts, complete identity verification, and engage in cryptocurrency trading.
Is Buying Crypto Legal in Brazil?
Yes, it is legal to buy and sell cryptocurrencies in Brazil. The Central Bank of Brazil has provided guidance that allows for the legal use of digital assets. Notably, the Central Bank of Brazil has indicated that it does not intend to regulate cryptocurrencies or tokenized financial securities. However, cryptocurrency exchanges operating in Brazil are obligated to adhere to local laws and regulations related to anti-money laundering (AML) measures to combat illicit activities.
Also Read: Where To Buy Bitcoin In Australia

Sell Bitcoin For Naira On Dart Africa
Among the various options available for selling Bitcoin in Nigeria, Dart Africa stands out as the top choice. We offer the best rates, ensuring that you can maximize the value of your Bitcoin when you choose to transact with us.