Bitcoin is gaining popularity among Australians who are looking for higher returns compared to what the stock market currently provides.
This beginner's guide explains how to buy Bitcoin in Australia with an ASIC-licensed exchange. We also talk about the legal status of cryptocurrency in Australia.
Where to Buy Bitcoin in Australia
There are lots of options available for Australian crypto enthusiasts when it comes to buying Bitcoin online. It is however important to check if the platform you are opting for meets the requirements of an ideal platform for you.
Here are some platforms you can use:
1. eToro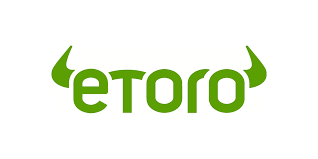 eToro is an exchange platform licensed by the Australian Securities and Investment Commission (ASIC). With eToro, you can buy not only Bitcoin but all sorts of crypto assets. This includes currencies like Ethereum, USDT, Dogecoin, Litecoin, XRP and more than 70 others.
eToro requires a minimum deposit of $50 to use their service. Deposits can be made instantly with POLi, debit/credit cards, and e-wallets like Skrill, Neteller, and PayPal.
2. Binance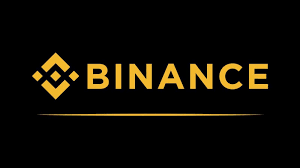 Binance is one of the leading cryptocurrency exchange platforms in the world. With a Binance account, you can buy, sell and trade over 350 cryptocurrencies including Bitcoin. Binance also has its' own cryptocurrency called BNB which crypto traders can use to get a 25% discount on spot trades by using it to pay trading fees.
You need to complete the KYC process after registering on Binance to unlock the full potential of your account.
3. Crypto.com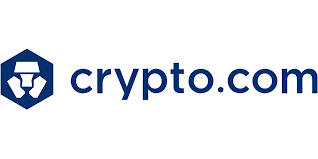 Crypto.com is ideal for crypto enthusiasts looking to put their crypto assets to work and earn passive income. With a Crypto.com Earn account, your crypto holdings pay a yield.
To begin your journey of buying, selling, and earning yield on Crypto.com, follow these steps:
1. Download the Crypto.com app.
2. Complete the verification process.
3. Link a credit card or bank account.
Additionally, it's worth noting that the exchange also accommodates TAUD, a stablecoin pegged to the Australian dollar.
The web version of the exchange provides a spot market where you can set your preferred buying or selling prices for cryptocurrencies. This feature is particularly beneficial for individuals who engage in regular crypto trading.
4. Coinbase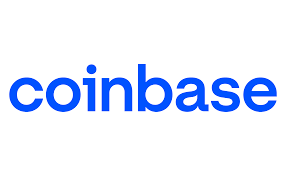 Established in 2012, Coinbase is one of the oldest and most trusted crypto exchange platforms. Over 110 million people buy and sell crypto assets on the platform. Coinbase has more than 200 crypto-coins including most major trading pairs.
Coinbase is beginner-friendly and has also emphasised its goal to bring crypto and web3 to the masses, especially beginners. As part of this, the platform offers a learn-to-earn hub, where beginners can learn about crypto and web3 and earn money along the line.
After signing up and verifying your Coinbase account, you can start trading, earning and learning. The platform is easy to use and markets typically offer deep liquidity. Coinbase is the best way to get started with your crypto trading journey in Australia.
How To Buy Bitcoin With Credit Card In Australia
Although possible, you must be very careful about using your Credit card to buy Bitcoin in Australia because of the risk involved. Buying Bitcoin with a credit card can be fast and convenient however, you should ensure your bank is crypto-friendly as there have been reports of banks freezing customers' accounts who use their cards to buy crypto.
Here is how to Buy Bitcoin with Credit Card;
First, you will need to choose a platform that accepts credit card payments. You can check from the platforms listed above.
Create an account with an email and password on the platform. In addition, most exchange platforms require you to pass a KYC (Know Your Customer) process which involves you taking a clear selfie and submitting a government-approved means of identification.
The next step is to purchase Bitcoin with your credit card. Fund your account with your credit card by providing the card details. Once you have successfully fund your account proceed to the "Buy Bitcoin" interface and purchase. Note that, you can always buy a smaller fraction of Bitcoin it does not have to be the whole 1 BTC.
The last thing is to store your crypto in a personal crypto wallet if you won't be trading on the exchange platform frequently.
Best Places To Buy Bitcoin With A Credit Card
There are several places to buy Bitcoin with a credit card, including:
Cryptocurrency trading platforms. Exchange platforms that accept credit card payments require identity verification before purchase.
Bitcoin ATMs. Some Bitcoin ATMs accept credit card payments, allowing users to purchase Bitcoin in person.
Peer-to-peer marketplaces. P2P platforms such as Binance P2P connect crypto buyers and sellers, some of whom may accept credit card payments.
Is it Legal to Buy Bitcoin in Australia?
Yes, It is legal to buy Bitcoin in Australia. As a resident in Australia, there are no government regulations restricting you from buying, selling or trading Bitcoin. However, you must pay tax on any profits made from investing in cryptocurrencies.
There are no legal requirements for crypto exchange platforms to have a regulator license from ASIC (Australian Securities & Investments Commission). This means that not all crypto platforms in Australia are licensed by ASIC.
It is better to opt for a platform licensed by ASIC. These exchanges have to follow rules from ASIC to protect their Australian customers' funds, and the account may be partially insured against losses if the exchange goes out of business.
Click here to check the legal status of cryptocurrency around the world.

Also Read: Where To Buy Crypto In New Zealand
Dart Africa – Ideal Platform To Sell Cryptocurrency In Nigeria
Dart Africa is a modern cryptocurrency exchange platform in Nigeria. We offer a easy solution to the problem of trying to sell Cryptocurrency in Nigeria.
With our platform, you enjoy the best exchange rate for your crypto assets and timely disbursement of fund is assured. You simply have to create an account and start enjoying our optimal service.
Dart Africa stands as a prominent platform, ensuring a secure, user-friendly, and transparent experience for selling Bitcoin and various other cryptocurrencies. You can trust our platform for efficient transactions. We also have a 24/7 Customer supprot system in place to offer solution to any issue you might encounter on the platform.