New Zealand is becoming a hub for cryptocurrency investors, thanks to its favourable environment for crypto enthusiasts and investors. Currently, cryptocurrency operates without direct regulation from the mātou The Reserve Bank of New Zealand, but it's important to note that crypto investing is entirely legal in New Zealand, with cryptocurrencies being legally recognized as property.
As global awareness of Bitcoin and the digital assets revolution continues to grow, this presents an excellent opportunity to delve deeper into the world of cryptocurrency. In this article, we will talk about how and where you can buy cryptocurrency in New Zealand and the legal status of crypto assets in New Zealand.
How To Buy Bitcoin In New Zealand
There are various ways you can buy Bitcoin and other cryptocurrencies in New Zealand. The most popular one is buying cryptocurrency from one of the nomereous exchange platforms operating in the country.
You can also get cryptocurrency in New Zealand as a form of payment. For instance, you can choose to receive payment in Bitcoin, USDT, Ethereum or other types of cryptocurrencies. for the goods in your store. To do this, you need to have a cryptocurrency wallet.
You can also go through the minig route to gt crypto in New Zealand. This means setting up a mining station or registering with mining or staking service providers and earn cryptocurrency in the process.
Some exchange platform like Binance offers Kiwis the opportunity to use P2P (Peer-to-peer) exchange service to buy cryptocurrency. P2P exchange in cryptocurrency is wwhen you exchange your cash for cryptocurrency directly with other crypto investors. The platform (like Binance) will only serve as the intermediary.
Best Crypto Exchanges In New Zealand
There are various cryptocurrency exchange platforms in New Zealand, each offering similar services, buy sell and trade, with little tweak of their own. Here are some exchange service you can use in New Zealand;
Swyftx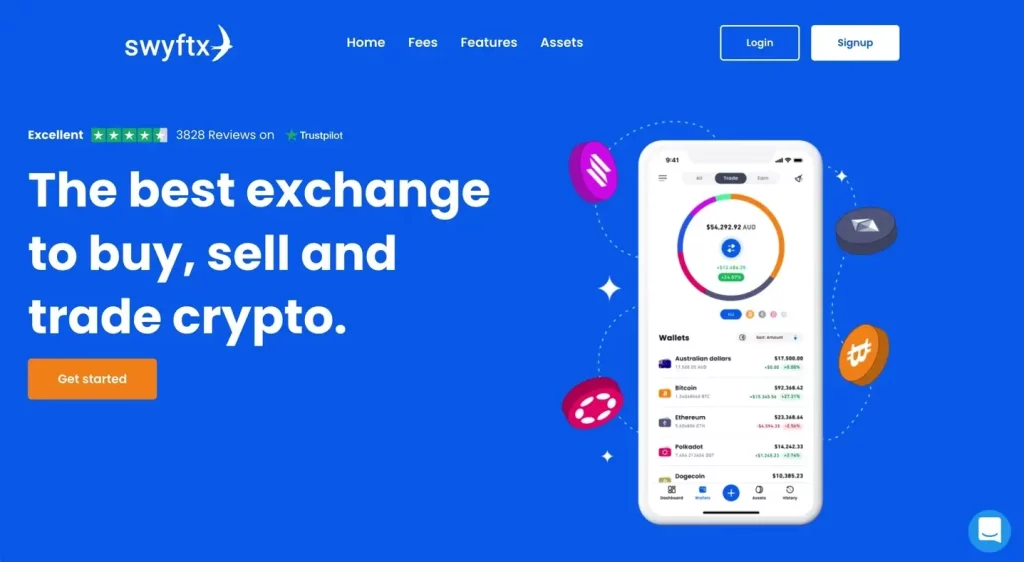 Swyftx accomadates a wide range of users, including beginners in the world of investing, advanced traders, individuals seeking to earn yields, and those interested in expanding their knowledge of cryptocurrencies and blockchain technology.
Buying and tading cryptocurrency on SWyftx is simple. You simply create an account and complete the KYC proccess to have access to all features on the platform. There are more than 300 popular cryptocurrencies to choose from, each comes with detail guide relating to the assets including social media link to the project in some instances.
When using Swyftx, you can enjoy the benefits of round-the-clock customer support, robust security features, and full compliance with the registration requirements set forth by the Financial Market Authority (FMA).
Binance
Binance provides one of the most extensive selections of cryptocurrencies accessible to people in New Zealand. Their platform features markets for over 350 different cryptocurrencies including the top assets like BTC, ETH, BNB, XRP, and LTC.
Like most crypto exchange service, you need a verified account on the platform to have access to the service. Binance have lots of options when it comes to how you pay, like Bank Deposits, Credit/Debit cards and many more. The payment options varies base on location, but the best for Kiwis is debit and credit cards.
Kiwi Coin
Kiwi Coin is a Bitcoin exchange located in New Zealand. You can deposit funds into your exchange account using New Zealand domestic bank transfers. The fees for purchasing Bitcoin on Kiwi Coin are approximately 0.6% per transaction. Kiwi Coin is a trusted exchange in New Zealand and have one of the cheapest ways to buy Btcoin in the country.
CryptoWallet.com
CryptoWallet.com is another platform that allows you to buy and sell cryptocurrency in New Zealand. This platform offers a crypto debit card that allow you to spend your cryptocurrencies in stores, pay bills with a nunique international bank account number (IBAN) set up doing the account registration process.
Independent Reserve
Independent Reserve is a cryptocurrency exchange platform based in Australia, and it prides itself on offering round-the-clock services. According to their website, they have been recognized as the top cryptocurrency exchange in Australia through user voting.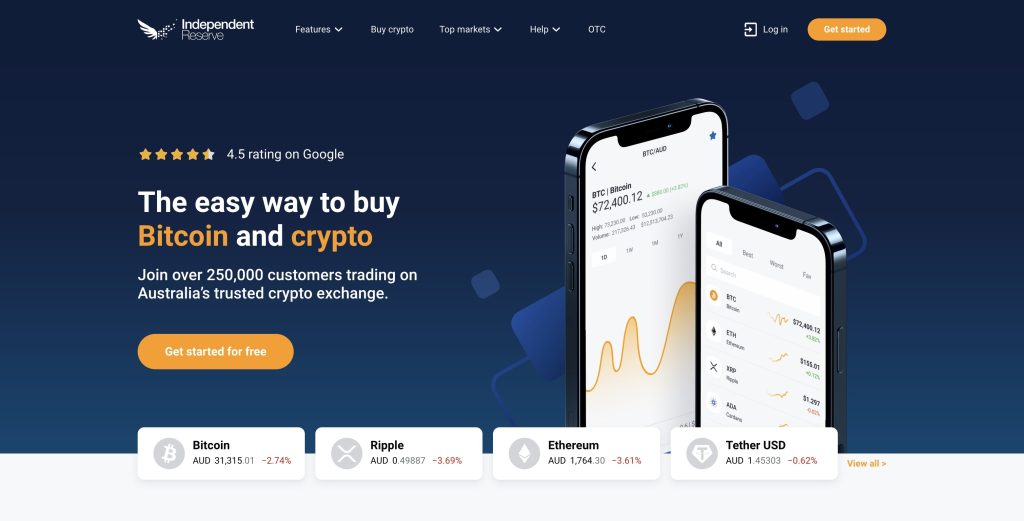 Key features of the Independent Reserve platform include its simple sign-up process, beginner-friendly user interface and one-click crypto purchases.
Independent Reserve's commitment to security is highly commendable. They have an impressive track record, being one of the few exchanges to attain ISO 27001 certification. Moreover, over 97% of user funds are securely stored offline in cold storage, and the platform conducts frequent penetration testing and offers bug bounties. These measures are in place to safeguard the cryptocurrencies held on the exchange, highlighting their dedication to user asset protection.
Is there a Bitcoin ATM in New Zealand?
Currently, there is no known crypto or bitcoin ATM present in New Zealand.
Is Cryptocurrency legal in New Zealand?
Yes, buying cryptocurrency is legal in New Zealand. Cryptocurrency is largely accepted in the financial sector because of the country's technology-neutral legislation, even merchants can use it as a mode of payment.
However, it is worth mentioning that, cryptocurrencies are still not considered legal tender in New Zealand. The following platforms are required to obtain the appropriate license from the New Zealand Financial Markets Authority (FMA) to operate;
Cryptocurrency brokers and exchanges
Cryptocurrency wallet providers
Blockchain-based businesses with initial coin offerings (ICOs)
Blockchain projects offering investment opportunities.

Also Read: Where To Buy Bitcoin In Turkey
Dart Africa – Ideal Platform To Sell Cryptocurrency In Nigeria
Dart Africa is a modern cryptocurrency exchange platform in Nigeria. We offer a easy solution to the problem of trying to sell Cryptocurrency in Nigeria.
With our platform, you enjoy the best exchange rate for your crypto assets and timely disbursement of fund is assured. You simply have to create an account and start enjoying our optimal service.
Dart Africa stands as a prominent platform, ensuring a secure, user-friendly, and transparent experience for selling Bitcoin and various other cryptocurrencies. You can trust our platform for efficient transactions. We also have a 24/7 Customer supprot system in place to offer solution to any issue you might encounter on the platform.