Turkey is one of the most progressive countries in the Middle East regarding economic regulation. The government of Turkey is not entirely in support of Bitcoin and the cryptocurrency trend as a whole as they are not willing to work directly with private digital assets. At the moment, Turkey's Central Bank has placed a ban on the use of cryptocurrency as a payment for goods and services, This policy was aimed at making local digital currency more favoured in the market.
In Turkey, purchasing Bitcoin and other digital assets can be carried out securely and effectively through crypto exchanges that adhere to local financial regulations.
Crypto Exchanegs In Turkey:
If you're looking to buy Bitcoin (BTC) in Turkey, you have lots of options ;
Kraken
Binance
Coinbase
ZenGo
Crypto.com
BitPanda
Coinmama
Changelly
OKX
KuCoin
Bybit
CEX.io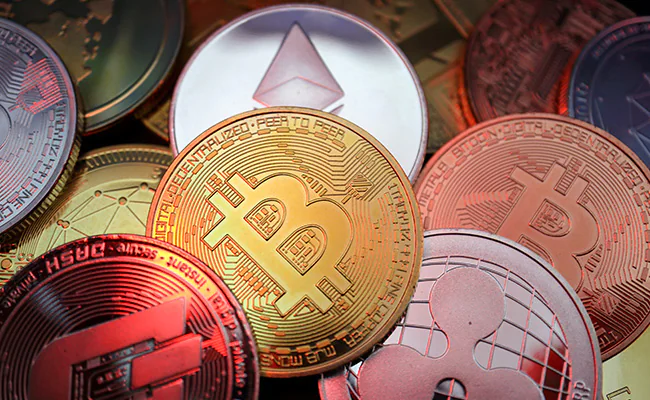 How To Buy Bitcoin In Turkey
There are two ways to buy Bitcoin in Turkey, you can follow the crypto exchanges route or use Bitcoin ATMs. Let's talk about the Bitcoin ATM route first.
How To Use A Bitcoin ATM?
Using a Bitcoin ATM is relatively simple. Just follow these steps:
Find a machine near you.
Insert cash into the machine (the amount will be converted to bitcoin at the current market rate).
Enter your wallet address into the machine (this is where the Bitcoin will be sent).
Confirm the transaction.
Bitcoin will arrive in your wallet in no time. Speed depends on the blockchain traffic.
How To Buy Bitcoin On An Exchange
The most important step here is to choose the right exchange platform. Ensure the platform you opt for is compatible with the Turkish crypto environment. The steps below can be applied to various exchange platforms;
Register with your correct credentials on the exchange platform of your choice
Most exchange platforms require a KYC verification process for regulatory reasons. Complete the KYC process and start trading cryptocurrency.
But first, fund your account with your local currency. Choose your preferred method to transfer funds from the ones available on your chosen platform.
Navigate to the " Buy Bitcoin" section on the platform and place an order. If you are using a platform like Binance, you have to be familiar with the P2P platform to buy Bitcoin.
Confirm your order and your Bitcoin will be sent to your account.
For security reasons, it is advised to transfer your crypto to a non-custodial wallet after purchase.
Best Bitcoin Wallet In Turkey
Custodial and non-custodial crypto wallets are two different types of digital wallets used to store and manage cryptocurrencies.
Custodial Crypto Wallet:
Custodial wallets are provided and managed by third-party companies or service providers, such as cryptocurrency exchanges or online wallet platforms.
In a custodial wallet, the user entrusts their private keys and the custody of their cryptocurrency funds to the wallet provider. Private keys are the cryptographic keys that allow users to access and control their cryptocurrencies. Examples of custodial wallets are Binance Wallet, Kraken and Coinbase.
Non-Custodial Crypto Wallet:
Non-custodial wallets, also known as self-custody wallets or software wallets, provide you with full control over your private keys and cryptocurrency funds.
You generate and manage your private keys within the wallet application, usually in the form of a mnemonic seed phrase or a private key.
This type of wallet prioritizes user security and privacy because users are solely responsible for safeguarding their private keys. If you lose access to your private keys, there is typically no way to recover your funds. Examples of non-custodial wallets are MetaMask, Trust Wallet, Electrum, Exodus and Nano Ledger

Also Read: How To Buy Bitcoin In Egypt
Buy Bitcoin In Turkey FAQs
Q: Can I buy Bitcoin In Turkey?
A: Yes, you can buy Bitcoin and other cryptocurrencies like Ethereum, Dogecoin, Litecoin, and USDT among many by purchasing from a reputable crypto exchange platform. You can choose any platform from the ones listed in the Best Turkish Crypto Exchanges above.
Q: What Is The Legal Status Of Crypto In Turkey?
A: Currently in Turkey, it is legal to trade crypto, although, it is illegal to use cryptocurrency as a payment method for goods and services. This is an odd stand by the Turkish government and many crypto experts predict a full acceptance in the future.
Q: Is Coinbase available in Turkey?
A: Yes, Coinbase is available in Turkey. You can use the Coinbase exchange platform to buy and sell cryptocurrency and you can use the Coinbase wallet to store your cryptocurrency.
Q: Is Binance available in Turkey?
A: Yes, Binance works in Turkey at the moment. Before using them, ensure to verify their current operational status. Binance has a history of encountering regulatory issues with various countries from time to time.
Q: Does Turkey have Bitcoin ATMs?
A: Yes, there are Bitcoin ATMs in Turkey. Bitcoin ATMs are physical locations where you can buy and sell Bitcoin and some other cryptocurrencies. There are few across the country mostly in Istanbul.  You can find a full list of Bitcoin ATMs in Turkey here.
Q: How To Sell Bitcoin For Naira
A: The best place to sell Bitcoin in Nigeria is on Dart Africa. Dart Africa offers a modern exchange service and you get to enjoy the best exchange rate in the market.
If you're interested in selling cryptocurrencies for Naira, Dart Africa is an excellent choice that can simplify the entire process, making it hassle-free.