Since the emergence of the first cryptocurrency, Mexico had initially resisted digital payments due to the absence of a state regulatory structure. Nevertheless, numerous prominent billion-dollar enterprises have contributed to steering the banking system towards cryptocurrency development. Consequently, Mexico now holds a favourable stance on Bitcoin's viability as a payment method.
In this article, we will look at how to buy Bitcoin in Mexico and various platforms to trade cryptocurrency in Mexico.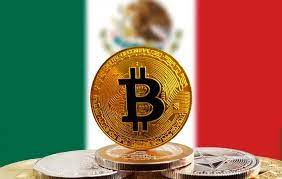 Cryptocurrency Exchange Platform In Mexico
Bitso
Bitso is the biggest exchange in Mexico, catering to over 80,000 clients within the country and surpassing half a million across the Latin American region. Bitso presents a comprehensive range of trading options, encompassing a user-friendly entry point and Bitso Alpha, tailored for adept and professional traders.
Bitso allows you to fund your trading account via bank SPEI transfers, or via OXXO Pay.
You can access Bitso's mobile app through both the Apple App Store and the Google Play Store. The fees on Bitso vary depending on the trading pair, spanning from competitive to relatively higher rates.
Bitlem
Bitlem is a Mexico City-based exchange. Its main headquarters, conveniently situated just across the street from the Mexican stock exchange (la Bolsa Mexicana de Valores), encompasses not only administrative operations but also hosts a tangible over-the-counter trading desk. This setup allows clients to engage in in-person transactions for purchasing Bitcoin, a personalized interaction highly valued by numerous individuals venturing into the realm of Bitcoin for the first time.
Does Coinbase work in Mexico?
Coinbase is available in Mexico.
Mexican users have the option to purchase cryptocurrencies and trade between them. Supported payment methods exclusively include credit and debit cards, eliminating the possibility of bank transfers or PayPal transactions.
How to buy Bitcoin in Mexico
Step 1: Choose the exchange, browse through the platforms mentioned and choose the one that suits you most.
Step 2: Register and complete your KYC; Register on the exchange and go through the Know Your Customer process to purchase crypto in Mexico.
Step 3: Deposit fiat to purchase Bitcoin. For a swift transaction in Mexico, use a credit/debit card. Alternatively, fund your exchange account with fiat and buy BTC once the funds clear, though card transactions often involve higher fees.
Where Are Bitcoin ATMs Located In Mexico
Bitcoin ATMs, also known as BTMs, are physical machines that allow users to buy or sell Bitcoin and, in some cases, other cryptocurrencies using cash or credit/debit cards. They function similarly to traditional ATMs, but instead of dispensing physical currency, they facilitate transactions involving cryptocurrencies.
Bitcoin ATMs provide a convenient way for individuals to enter or exit the cryptocurrency market without needing to go through online exchanges.
Mexico have more than 54 Bitcoin ATMs scattered throughout the country. Here the Bitcoin ATMs locations;
Acapulco 2
Aguascalientes 3
Cancún 8
Culiacán 1
Guadalajara 7
Mexico City 21
Monterrey 3
Puebla 1
San Miguel de Cozumel 1
San Pedro Garza García 1
Santiago de Querétaro 1
Tijuana 4
Tulum 1
Cryptocurrency infrastructure, including the number of Bitcoin ATMs, can evolve rapidly, so I recommend checking with a cryptocurrency ATM locator to get the most up-to-date information on the number of Bitcoin ATMs in Mexico.
Best Bitcoin Wallet In Mexico
There are three main types of Bitcoin wallets and all of them are supported in Mexico:
Software (desktop or mobile – iOS and Android wallets
Hardware wallet
Cold storage (paper or steel wallets, the latter of which are used to back up your main wallet.
Trust Wallet stands out as a prominent software-based cryptocurrency wallet accessible to users in Mexico. With a software wallet, you gain the capability to engage in cryptocurrency transactions, including buying and selling, directly on your devices. Moreover, certain software wallets extend their functionality to encompass features such as seamless interaction with web3, the ability to purchase Non-Fungible Tokens (NFTs), and even participate in cryptocurrency staking endeavours.
Examples of hardware wallets suitable for use in Mexico include Trezor, Ledger, Arculus, and Electrum. The primary distinction between hardware and software wallets lies in their reliance on internet connectivity. While software wallets necessitate an active internet connection for their optimal operation, hardware wallets function independently of internet access. This inherent detachment from online connectivity renders hardware wallets notably more resilient against potential online hacks.
It is better to move your cryptocurrency to your wallet after your purchase it for additional security of your crypto asset.
Also read: How To Buy Cryptocurrency In South Africa

Trade Bitcoin For Cash On Dart Africa
Dart Africa provides an efficient and user-friendly platform for selling Bitcoin in exchange for cash. This feature caters to individuals seeking a seamless way to transform their Bitcoin holdings into physical currency. By offering this service, Dart Africa not only ensures convenient access to liquidity but also empowers users to easily convert their digital assets into tangible funds that can be utilized for various purposes. This option is particularly valuable for those looking to leverage the value of their Bitcoin investments without the need for complex processes or intermediaries.