The current state of Bitcoin in South Africa reflects a growing interest in and adoption of cryptocurrencies within the country. As one of the leading economies in Africa, South Africa has shown significant enthusiasm for Bitcoin and other digital assets.
Several factors contribute to the favourable environment for Bitcoin in South Africa. The country's well-developed financial infrastructure, combined with a tech-savvy population, has led to a rise in cryptocurrency awareness and usage. Additionally, the unstable economic climate and fluctuating national currency have prompted many South Africans to explore Bitcoin as a potential hedge against inflation and economic uncertainties.
Regulatory advancements have also played a role in shaping the Bitcoin landscape in South Africa. The country has taken a relatively progressive approach to cryptocurrency regulations, providing clarity and legal frameworks for businesses and individuals to operate within. This has led to the emergence of cryptocurrency exchanges and platforms that enable South Africans to buy, sell, and trade Bitcoin easily.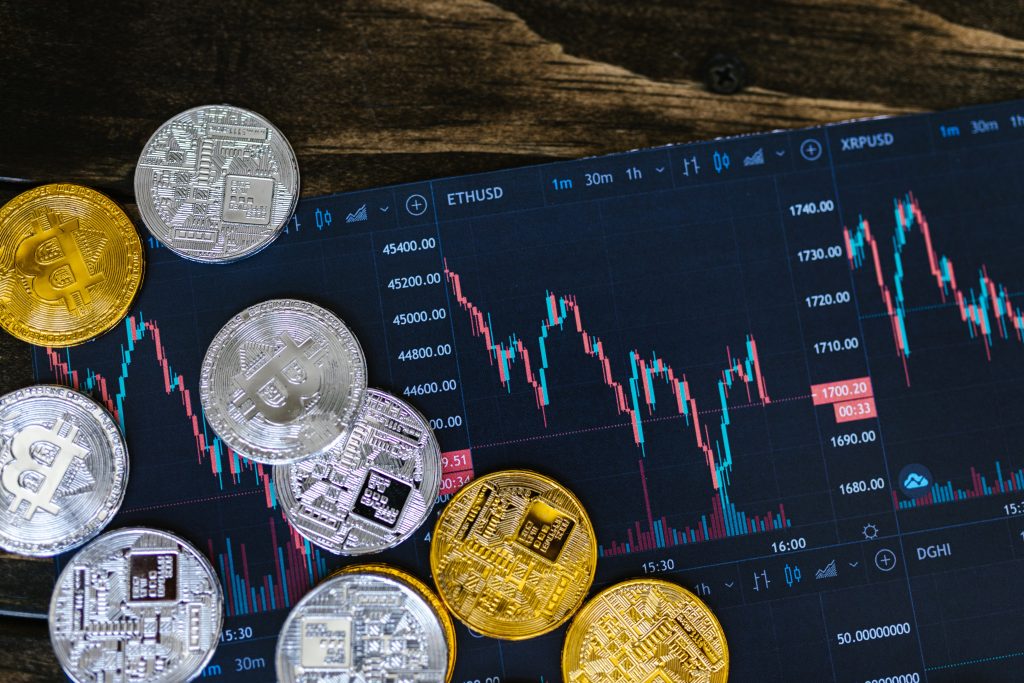 Is Bitcoin Legal In South Africa?
In South Africa, the use of cryptocurrency is within legal boundaries, benefiting from a relatively favourable regulatory framework. Individuals and businesses are permitted to engage with cryptocurrencies in compliance with the law.
Check Bitcoin legality around here.
Numerous cryptocurrency exchanges and trading platforms operate under the supervision of the Financial Sector Conduct Authority (FSCA). It's important to highlight that cryptocurrencies do not hold the status of legal tender in South Africa, and their application as a widely accepted form of payment remains limited. However, South Africans are encouraged to invest in cryptocurrencies, and both individuals and businesses can seamlessly engage in activities such as buying, selling, and trading cryptocurrencies through various available exchanges and platforms.
Where Can I Buy Bitcoin In South Africa?
To buy Bitcoin in South Africa, you have several options to choose from.
Luno and ice3X (IceCube) are the longest-standing cryptocurrency exchanges in South Africa, known for their reliability in Bitcoin transactions. These exchanges offer the convenience of depositing funds through bank accounts or card payments. Once your funds are verified, you can promptly buy or sell Bitcoin on the exchange.
After setting up your wallet, you have various choices such as
Luno
ICE3X (IceCube)
Coinmama
CoinCorner
Paybis
EasyCrypto
Bitit
and Bitcoin ATMs
Bitcoin ATMs In South Africa
South Africa boasts more than 19 Bitcoin ATMs scattered throughout the country, including 4 situated in the capital city of Cape Town.
Verify the availability of Bitcoin ATMs in your vicinity by using this resource.
Luno Exchange In South Africa
Luno is a widely recognized and user-friendly cryptocurrency exchange that allows South Africans to buy, sell, and store Bitcoin. It offers a straightforward interface and supports various payment methods. Luno enables users to instantly purchase Bitcoin, is recognised for its fee-free deposits, and offers generous limits based on users' verification levels.
ICE3X 
ICE3X (IceCube) is a South African cryptocurrency exchange that facilitates the trading of Bitcoin and other digital assets. It offers both spot trading and more advanced trading options.
Is Binance Available in South Africa? Is it Legit?
Binance is one of the most popular platforms for trading Bitcoin in South Africa. In addition to purchasing and selling Bitcoin, you can also trade other cryptocurrencies against the price of Bitcoin.
However, Binance recently announced its decision to discontinue certain services like futures, options, margin trading, and leveraged tokens in South Africa due to regulatory compliance concerns. The country's Financial Sector Conduct Authority (FSCA) issued a warning to Binance Group, indicating that it cannot offer financial advice or intermediary services within South Africa.
As a result, traders in South Africa will no longer be able to access features such as futures, options, margin, and leveraged token products on the popular cryptocurrency brokerage platform.
If you're questioning the legitimacy of Binance, rest assured that crypto exchanges like Binance are indeed legal in South Africa.
According to South Africa's conduct authority, Binance lacks the authorization to provide financial services or conduct business activities in the country. It's worth noting that investments related to cryptocurrencies are currently unregulated in the country.
How To Buy Crypto In South Africa
To buy cryptocurrency in South Africa, follow these steps:
1. Choose a Cryptocurrency Exchange: Select a reputable cryptocurrency exchange that operates in South Africa. Some popular options include Luno, ice3X, Coinbase, Binance and VALR.
2. Sign Up: Create an account on the chosen exchange. This usually involves providing your email address, creating a password, and verifying your identity.
3. Verify Your Identity: Complete the verification process as required by the exchange. This may involve submitting identification documents and fulfilling Know Your Customer (KYC) requirements.
4. Deposit Funds: Deposit South African Rand (ZAR) into your exchange account using methods like bank transfers, credit/debit cards, or other supported payment options.
5. Browse and Choose: Navigate the exchange platform to find the cryptocurrency you want to buy. Bitcoin (BTC) is a common choice, but most exchanges offer a variety of cryptocurrencies.
6. Place an Order: Decide whether you want to place a market order (buy at the current market price) or a limit order (buy at a specific price you set). Enter the amount of cryptocurrency you want to purchase.
7. Review and Confirm: Carefully review your order before confirming it. Check the amount, price, and any associated fees.
8. Execute the Trade: Once you confirm the trade, the exchange will process your order. Your purchased cryptocurrency will be credited to your exchange account.
9. Transfer to Wallet (Optional): For added security, consider transferring your purchased cryptocurrency to a private wallet. This provides more control over your holdings and protects them from exchange vulnerabilities.
Also Read: How To Buy Bitcoin In Saudi Arabia
Can I Use Coinbase In South Africa?
Absolutely, you have the option to do so. Coinbase stands out as a prominent crypto ecosystem, primarily due to its user-friendly interface and robust security measures.
Especially for newcomers to the cryptocurrency scene, Coinbase serves as an excellent choice in South Africa. The platform's user-friendly design eliminates the need for prior experience. Furthermore, the Coinbase wallet simplifies the process of cryptocurrency trading.

Sell Your Bitcoin On Dart Africa
Dart Africa emerges as a premier cryptocurrency exchange in Nigeria and Ghana, epitomizing excellence through its focus on profitability, unparalleled user experience, stringent security measures, and unwavering transparency. Our platform offers a seamless avenue for users to effortlessly convert their cryptocurrencies into Naira or Cedis. The array of services provided encompasses crypto-to-fiat exchanges, local deposits and an adept exchange rate calculator.
Dart Africa distinguishes itself with its advantageous exchange rates, bolstering user value. Moreover, its mobile application ensures accessibility and convenience for a wide spectrum of users. Noteworthy is the platform's commitment to granting users absolute control over their portfolios, trading activities, and withdrawal procedures, all executed devoid of any extraneous fees when transferring to local bank accounts.
Deepening its commitment to the community, Dart Africa supplements its exchange services with a repository of educational resources, supplemented by an interactive blog. This innovative approach not only streamlines cryptocurrency trading but also fosters a heightened understanding of the complex crypto landscape.
In essence, Dart Africa stands as a pioneering force in the realm of cryptocurrency exchanges, coupling technological prowess with user-centric features to pave the way for a novel and comprehensive trading experience.