Bitcoin holds the leading position in the cryptocurrency industry, comprising a significant 47.39% of the global crypto market. With the increasing adoption of BTC, numerous investors are keen to include it in their portfolios. If you plan to purchase Bitcoin in Qatar, this guide should provide you with a quick and informative start.
As the demand for cryptocurrencies continues to rise, these platforms have established themselves as trustworthy platforms for individuals seeking to buy, sell and trade cryptocurrencies. Here are some cryptocurrency exchanges in Qatar.
Paxful: Paxful is a peer-to-peer (P2P) cryptocurrency exchange that facilitates direct trading between users. This platform enables buyers and sellers to negotiate their terms, select from a range of payment methods, and conduct transactions without the involvement of intermediaries.
BitOasis: BitOasis is a Dubai-based crypto exchange platform and one of the biggest in the Middle East and North Africa (MENA) region, it offers prospective crypto investors easy access to digital assets. You can choose between a basic exchange and a professional trading platform on the exchange.
Kraken: Kraken is a well-known cryptocurrency exchange in Qatar. It has earned a reputation for its robust security protocols and wide selection of cryptocurrencies. Its user-friendly interface caters to both novice and seasoned traders. Kraken also provides advanced trading tools, making it a favoured option for individuals interested in exploring diverse trading strategies.
How to buy Bitcoin In Qatar;
Follow these steps to buy Bitcoin in Qatar;
Choose an exchange platform you like
Create and verify your account on the platform
Deposit funds to your crypto account
Buy Bitcoin
What you need to buy Bitcoin in Qatar:
A passport, national identity card, or driver's to complete the KYC process.
A private and secure internet connection; it's not advisable to use public WiFi due to potential security risks.
A mobile phone for two-factor authentication (2FA) to verify your identity.
A bank account or credit card for making fiat currency deposits to buy cryptocurrencies.
A cryptocurrency wallet to store your crypto assets. While many exchanges provide built-in wallets, it's recommended to transfer your crypto to your non-custodial wallet for enhanced security.
How To Buy USDT In Qatar
USDT is the most valuable (in market capitalization – $86,430,261,502) Stablecoin in the crypto world. Stablecoin is a category of crypto coins that are engineered to have a stable value, typically being pegged to a reserve currency or maintaining a fixed price through algorithmic mechanisms.
Stablecoins are designed to create price stability in the unstable world of cryptocurrency. Unlike traditional cryptocurrencies like Bitcoin and Ethereum, which can experience significant price volatility, stablecoins aim to provide constant and reliable prices, which makes them suitable for everyday transactions, a store of value and a source of balance to cryptocurrency portfolio.
USDT is available on most cryptocurrency exchange platforms, you can follow the steps above to buy it, instead of choosing Bitcoin you should opt for Tether USDt.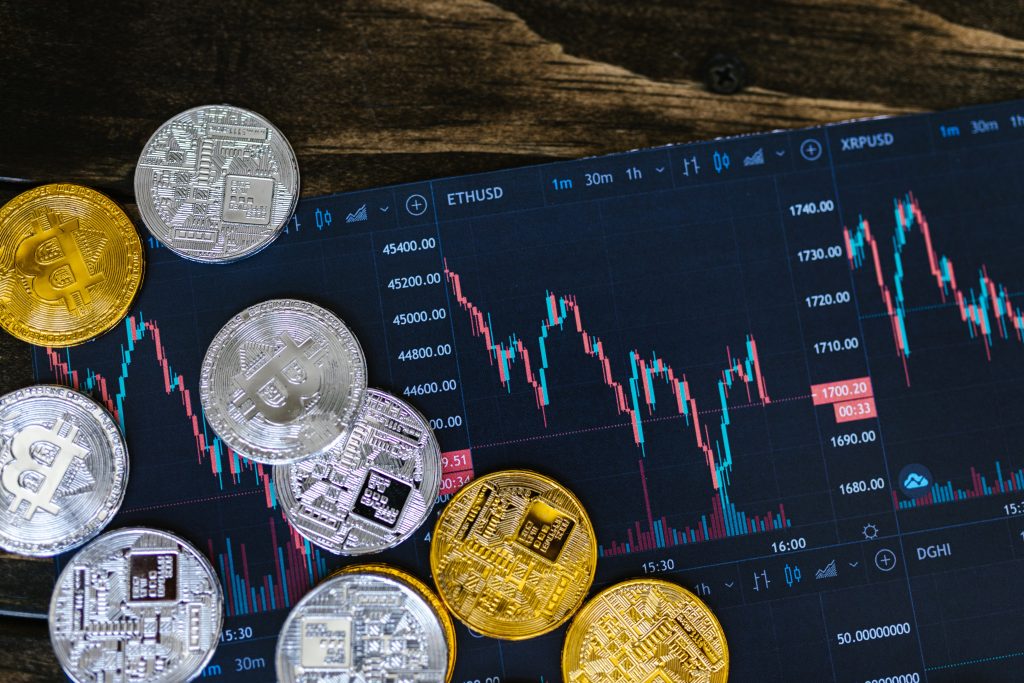 Best Trading App In Qatar
eToro: Established in 2007, eToro is a fintech company that allows its 30+ million investors to safely invest in multiple assets such as stocks, ETFs, commodities, CFDs, FX, or cryptocurrencies. It is considered the best social trading platform with an intuitive interface design, comprehensive trading features and functionality. Note that this platform has a minimum deposit of $200.
Skilling: this is a beginner-friendly platform. You can trade over 55 cryptocurrencies on the Skilling app that you can use on mobile and desktop.
OKX: this platform is adaptable to various users. You can select from the following options based on your preferences:
Lite Version: Ideal for beginners, this user-friendly option offers a simplified interface.
Web3 Option: Designed for NFT traders, this version caters to those involved in the world of non-fungible tokens (NFTs).
Pro Version: For advanced users, this version provides a wide range of trading tools and features.
Is Bitcoin Legal In Qatar?
The Qatar Financial Centre Regulatory Authority (QFCRA) declared all cryptocurrencies and virtual asset services prohibited in the Qatar Financial Centre (QFC) on December 26th, 2020. This ban does not stop Qataris from using Bitcoin, it just means you can't register a cryptocurrency exchange platform in Qatar.
The QFC ban is designed to prevent the use of cryptocurrency for financing terrorism and money laundering. The governor of Qatar's Central Bank stated this task could only be achieved through a more strict and effective regulatory and legislative framework.
Exemptions to the ban include security tokens and other financial instruments regulated by the QFCRA, the Qatar Central Bank, or the Qatar Financial Markets Authority.
🌍 Legal status of Bitcoin and other cryptocurrencies by country.
Is Binance Legal In Qatar?
Yes, you can use Binance in Qatar. Qatar Binance operates in over 100 countries including Qatar, and holds a licence from Dubai's Virtual Asset Regulatory Authority (VARA).
Also Read: How To Buy Cryptocurrency In Canada  

Dart Africa – The Best Platform To Sell Bitcoin In Nigeria And Ghana
Dart Africa is a platform known for its reliable and efficient services when it comes to selling Bitcoin in Nigeria and Ghana. It has gained a reputation for offering competitive rates and swift payment processing.
Dart Africa provides some of the most favourable exchange rates in the market, ensuring that users receive maximum value for their Bitcoin. We also offer an intuitive and easy-to-use platform, making it accessible to both novice and experienced cryptocurrency traders.
Sign Up today to discover other outstanding exchange features offered on Dart Africa.