Canada has indeed emerged as one of the active cryptocurrency markets globally, in 2021, 13% of Canadians own Bitcoin. This growing interest reflects the global trend of increasing cryptocurrency adoption, as digital assets become more recognized and integrated into the financial landscape.
Entering the world of cryptocurrency can initially seem daunting, especially for newbies. However, grasping how to Buy Bitcoin, Litecoin, UDT, Ethereum, and various other cryptocurrencies can be a straightforward process. Follow these four quick steps to buy crypto in Canada;
Choose a crypto exchange platform
Create and verify your account on the crypto trading platform.
Deposit funds in your crypto account.
Buy the digital currency you're interested in.
The steps will be properly dissected in the rest of this article so ensure you read to the end.
Where To Buy Cryptocurrency In Canada
There are numerous places to buy cryptocurrency, both in physical locations and online platforms. The physical locations are Bitcoin ATMs that allow crypto traders to buy and sell cryptocurrency, unfortunately, there are lots of Bitcoin ATMs in Canada. According to CoinATM Radar, there are over 123 Bitcoin ATMs in Ottawa alone, click here to check Bitcoin ATMs in your location.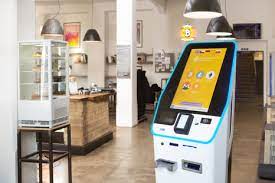 The other place to buy cryptocurrency in Canada is through a cryptocurrency exchange.
What Is a Cryptocurrency Exchange?
A cryptocurrency exchange is an online platform or marketplace where you can buy, sell, and trade cryptocurrencies. These platforms facilitate the exchange of one cryptocurrency for another or for traditional fiat currencies like the Canadian dollar, Pounds, or Euro. Cryptocurrency exchanges serve as intermediaries that bring together buyers and sellers of cryptocurrencies, similar to how traditional stock exchanges connect buyers and sellers of stocks and securities.
Types of Exchanges:
Here is where you fufill the first step towards purchasing cryptocurrency in Canada, you can choose from the list of platforms listed below or choose from the one you have researched on.
Centralized Exchanges (CEXs): These are traditional exchanges that are run by centralized organizations. Users create accounts on the platform and trade through the exchange's order book. Examples of Centralised Exchanges in Canada are Coinbase, Newton and Kraken.
Decentralized Exchanges (DEXs): DEXs operate without a central authority and allow users to trade directly using smart contracts. Examples include Uniswap and SushiSwap.
Peer-to-Peer (P2P) Exchanges: These platforms connect buyers and sellers directly, often facilitating in-person or online transactions. LocalBitcoins is an example of a P2P exchange.
Create And Verify Your Account
Almost every type of exchange platform mandates user registration to access their services. Depending on the platform and the quantity of cryptocurrency you intend to purchase, you may need to undergo identity verification via the Know Your Customer (KYC) process. This crucial step is in place to prevent fraud and ensure compliance with federal regulatory standards.
A copy of government-issued ID cards like a driver's license or passport along with an optimised selfie (to be taken on the platform) is required for the verification process.
Deposit Fund In Your Crypto Account
The majority of cryptocurrency exchange platforms offer a wide array of payment methods for depositing trading funds, including debit cards, credit cards, PayPal, wire transfers, and even gift cards. Some exchanges in Canada will allow you to use an Interac e-Transfer as well. The time it takes for the fund to reflect on your crypto account is deferred based on the type of payment method you use.
Be careful of using credit card, it is risky and expensive. Credit card companies process crypto payments as advances and this attracts higher interest rates from them, this is coupled with the fees the exchange platform will charge you.
Buy The Cryptocurrency
There are hundreds of crypto for you to choose from, ranging from popular ones like Bitcoin, Ethereum and USDT to less popular ones like Theta Fuel or MIOTA.
Select the crypto you want to purchase, place an order and the trading platform will find a match for your buy order. As purchasing cryptocurrency is legal in Canada, you have a wide range of options to choose from. Ensure you fully understand the nature of the crypto you are about to purchase so you won't run at a loss.
Here are the 10 biggest cryptocurrencies based on market capitalization;
Bitcoin (BTC)
Ethereum (ETH)
Tether USDt (USDT)
BNB
XRP
USD Coin (USDC)
Dogecoin (DOGE)
Cardano (ADA)
Toncoin (TON)
Solana (SOL)
Does Binance Operate In Canada?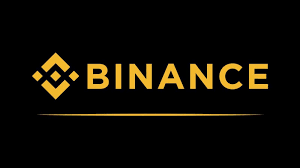 Unfortunately, Binance called it quit in Canada in the second quarter of 2023, citing the challenging regulatory environment. Binance cited in a tweet the reason –
" Unfortunately, new guidance related to stablecoins and investor limits provided to crypto exchanges makes the Canada market no longer tenable for Binance at this time."
Binance sent its Canadian users an email, seen by Cointelegraph, that instructed them to close their open positions by Sept. 30, 2023. "From October 1st, 2023, Canadian customers will be put into liquidation-only mode," it warned.
Is It Legal To Buy Cryptocurrency In Canada?
Cryptocurrency trading is legal in Canada even though it is not yet considered a legal tender. The Canadian government and regulatory authorities, such as the Financial Transactions and Reports Analysis Centre of Canada (FINTRAC), have taken steps to regulate and oversee cryptocurrency activities in the country.
Cryptocurrency exchanges and service providers in Canada are subject to anti-money laundering (AML) and know-your-customer (KYC) regulations. They must register with FINTRAC and comply with these regulations to prevent illicit activities such as money laundering and fraud.
Also Read: How To Buy Bitcoin In Brazil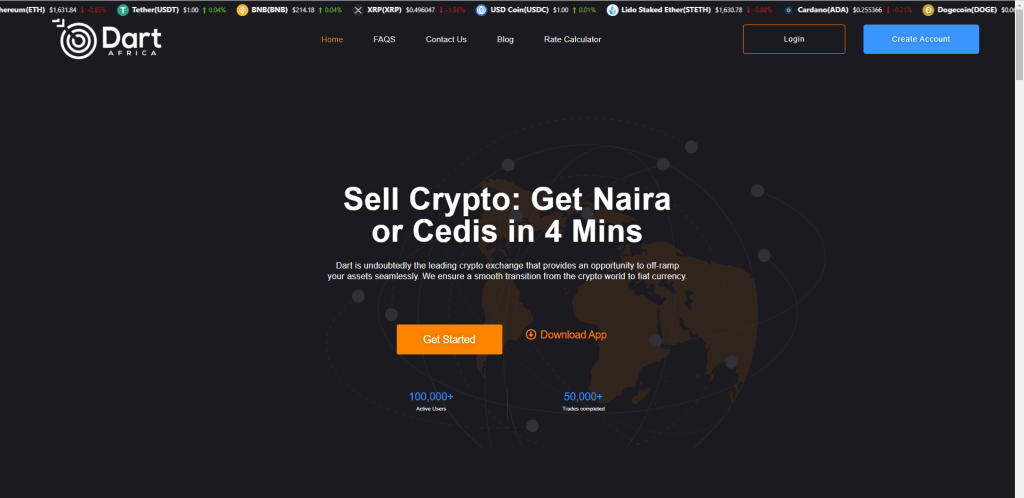 Sell Cryptocurrency On Dart Africa
Dart Africa is a modern cryptocurrency exchange platform in Nigeria. We offer an easy solution to the problem of trying to sell Cryptocurrency in Nigeria.
With our platform, you enjoy the best exchange rate for your crypto assets and timely disbursement of funds is assured. You simply have to create an account and start enjoying our optimal service.
Dart Africa stands as a prominent platform, ensuring a secure, user-friendly, and transparent experience for selling Bitcoin and various other cryptocurrencies. You can trust our platform for efficient transactions. We also have a 24/7 Customer support system in place to offer solutions to any issue you might encounter on the platform.