The adoption of Bitcoin in Sweden has garnered increasing attention in recent years, as this Nordic nation embraces the possibilities offered by cryptocurrency. With its tech-savvy population and advanced digital infrastructure, Sweden finds itself at the forefront of integrating Bitcoin into various aspects of daily life. From discussions on regulatory frameworks to the emergence of innovative blockchain projects, the landscape of Bitcoin adoption in Sweden reflects a blend of curiosity, exploration, and a forward-looking approach to the financial and technological future.
Bitcoin stands out as the predominant cryptocurrency, commonly recognized for its widespread use. Cryptocurrencies are frequently bought and retained as investment assets rather than for transactional purposes. As a result, Swedish authorities lean toward the term "crypto asset" over "cryptocurrency" due to its precision. The realm of cryptocurrency, including the Swedish context, experiences a fundamental lack of regulation across the European Union and within Sweden itself. Consequently, trading in cryptocurrencies remains largely unrestricted, thereby positioning Sweden as a hospitable environment for cryptocurrency enthusiasts and fostering its reputation as a "crypto-friendly" nation.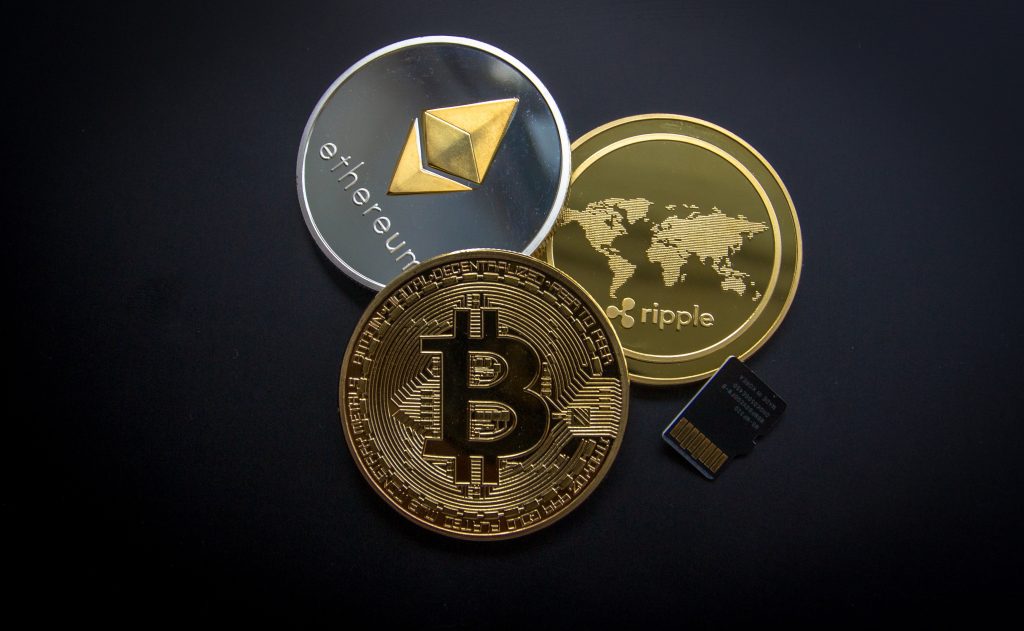 How to Choose a Crypto Exchange in Sweden
When selecting a cryptocurrency exchange, several critical factors warrant careful consideration to ensure a safe and effective trading experience. These factors encompass:
Security: Prioritize exchanges with robust security measures such as two-factor authentication (2FA), cold storage for funds, and a proven track record in thwarting hacking attempts.
Regulation and Compliance: Opt for exchanges that adhere to relevant regulations and have clear compliance policies to ensure your investments are safeguarded within legal frameworks.
Supported Cryptocurrencies: Verify that the exchange offers a diverse range of cryptocurrencies to match your investment preferences.
Payment Methods: Confirm that the exchange supports the payment methods you intend to use, such as bank transfers, credit/debit cards, or alternative payment options.
User Interface and Experience: Choose an exchange with an intuitive and user-friendly interface that facilitates seamless navigation and efficient trading execution.
Here are some of the best exchanges you can use in Sweden
Coinbase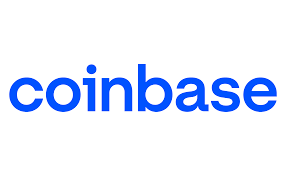 Ranked among the globe's largest cryptocurrency exchanges, Coinbase frequently serves as the gateway for novices entering the realm of digital currencies.
Clients have the option to fund their accounts through various payment methods, including wire transfers and private bank transfers. Alongside this diverse array of payment options, Coinbase flaunts an extensive selection of supported currencies, encompassing 50 cryptocurrencies and a multitude of fiat currencies.
While additional attributes like a crypto debit card are not part of the package – a common trait across the majority of crypto exchanges – Coinbase stands out for its user-friendly interface. It's worth noting that transaction fees on Coinbase tend to be higher compared to the majority of other exchanges.
Bitpanda

Bitpanda is a Bitcoin broker based in Europe.
Distinguished by generous payment limits and economical fees, Bitpanda accommodates an extensive mode of payment.
Within its repertoire, Bitpanda extends the opportunity for users to purchase bitcoins through an array of options, including credit cards, debit cards, SOFORT, Skrill, NETELLER, giropay, eps, SEPA, and Online Bank Transfer.
CEX

CEX stands out as a regulated Bitcoin exchange, boasting licensing from the U.S. financial authority, FinCEN. This endorsement solidifies its status as a reliable financial institution. Users are granted a range of versatile payment alternatives, including bank cards and bank wire transfers, with the added convenience of purchasing Bitcoin via PayPal by linking a bank card associated with the platform.
With fees for limit orders as affordable as 0.16%, CEX positions itself below the prevailing average for Bitcoin purchasing fees. Notably, limit orders carry a slightly heightened market risk due to the possibility of incomplete fulfilment or price fluctuations during the process. Conversely, taker fees, which are settled immediately instead of being queued, come at a higher cost but carry lower market risk.
While CEX functions smoothly in Sweden, it's noteworthy that direct acceptance of the Krona as a currency is not supported by the exchange.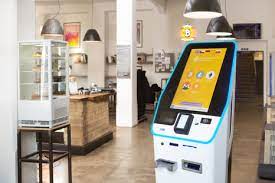 What is a Bitcoin ATM?
A Bitcoin ATM, often abbreviated as BATM, functions as a kiosk designed to facilitate the purchase of Bitcoin through an automated teller machine. Certain Bitcoin ATMs offer a two-way feature, allowing users to both buy Bitcoin and sell it for cash. While Bitcoin machines operate similarly to traditional ATMs, they possess distinct differences.
These Bitcoin ATM kiosks are internet-connected devices that enable users to exchange cash or utilize a credit card to acquire Bitcoin. While resembling conventional ATMs in appearance, they differ in that they don't connect to bank accounts. Instead, they provide a direct link between customers and a Bitcoin exchange, offering a localized and convenient means to purchase Bitcoin in person.
Bitcoin ATMs are commonly found within various retail establishments, shops, restaurants, taverns, malls, and even airports. For an in-depth understanding of the functionality of Bitcoin ATMs, continue reading.
Where Are Bitcoin ATMs Located In Sweden?
Unfortunately, there is currently no identifiable Bitcoin ATM available in Sweden.
🌎 Check the availability of Bitcoin ATMs around the world here.

Also Read: How To Buy Cryptocurrency In South Africa
How To Bitcoin On Dart Africa
Dart Africa unequivocally stands as the forefront crypto exchange, offering a seamless avenue to effortlessly transition your assets. Our platform guarantees a frictionless shift from the realm of cryptocurrencies to fiat currency.
Dart Africa is a cryptocurrency exchange platform that operates within the boundary of Nigeria and Ghana. Like almost all well-established cryptocurrency exchange platforms, Dart Africa offers an easy interface for trading Bitcoin for Naira or Cedis.
Dart also has a favourable exchange rate for trade. You can confirm the prevailing exchange rate using the rate calculator feature on the platform,