To all the "Diesel" (a reference to people who don't sleep) out there looking for ways to check your MTN midnight bundle balance, we have got you in this post. This is a guide on how to check and monitor your MTN midnight bundle balance.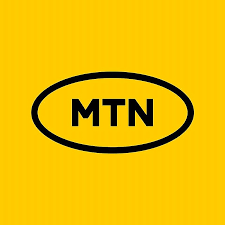 About MTN Midnight Plan
MTN Midnight plan is a cheap data option that is only useable between 11:00 PM and 6:00 AM. The plan used to be relatively cheap (NGN 25 for 250MB) but MTN recently sliced the bundle received for the same amount. Now you get 125MB for NGN 25 and 250MB for NGN 50.
Dial *406*1# to buy an MTN midnight bundle.
How To Check Your MTN Night Bundle Balance With USSD Code
Dial *406# with your dial pad
A prompt of options will pop up, reply with "3" to select the "Nightlife Bundle".
Reply with 3 again to choose "Balance"
You can also dial *406*3*3# or *559*96# to check the midnight plan balance.
Setting Data Limit On Android
If you are an Android user, a good way to make sure you don't bite into your normal subscription at night is by setting a data limit. Say you subscribed for the 500MB bundle, you can set a data limit during that period and your phone will alert you when you use up to 500MB.
Follow these steps to set a data limit on your Android device;
Go to "settings"
Tap on "Data Usage". It is usually under the "Connection Setting" option.
Click on "Billing Cycle" and set the start date of your monthly data recordings.
The next and last thing to do is Set "Data Warning". Set a data limit in regard to your preference.
You can also use the "Data Usage" menu to check your midnight bundle balance – By going to the "Billing Cycle" you have access to your current data usage. Simply filter the infographics (usually a graph) displayed to the current date and read the time, this will let you know the current data you have used, simply subtract it from the volume of data you bought and there is your balance. For example, if your data usage is 245 MB at the moment and you bought the 500MB plan, your data balance should be 255 MB.

Also Read: What Is The Code To Get FIDO Loan In Ghana?
Conclusion
Data has become an important aspect of our lives these days. Data is not only useful for our leisure it is also pivotal to our work life, especially for remote workers. Data gives us access to entertainment, information and connection, so having data on your phone at all times is a good practice.
Well it is not enough to know how to purchase data, it is also important to know how to manage it and checking your existing data bundle is part of data management. This doesn't apply to just your midnight plan, it's good for your normal data bundle too. Being able to check your data balance helps you track your usage and know when to renew your plan so you won't be caught lacking.
This guide shows you how to check your MTN night plan using various techniques.