Certainly, many MTN users find the Midnight data plan cheaper. If you're wondering how to check your MTN Midnight Data balance, this article provides a comprehensive guide on the process.
MTN Night subscription is cheaper than many regular data plans on the network. However, subscribers often face the challenge of checking their data balance after subscribing to MTN NightLife.
It is important to keep track of your data so you won't make the mistake of using your regular data subscription for things you would rather do with your night subscription.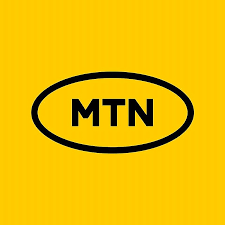 MTN Ghana Night Plan
MTN Midnight bundle offers unlimited internet access from 12 a.m. to 5 a.m. every night. For 1GH¢, you get 3GB of data for browsing between 3 am to 5 am. Alternatively, you can get 5GB of data for 3GH¢, valid from 12 a.m. to 5 a.m. 
If you exceed your subscribed data limit, your browsing speed will be reduced to 128kbps for the remainder of the night until 5 a.m.
How to Subscribe to MTN Ghana Midnight Plan
Follow these steps to subscribe to an MTN midnight plan in Ghana;
Dial *138# on your phone
Select option 1 for (Internet Plans)
Then select 4 for (unlimited)
Press 1 for 1GH¢ at "Midnight" (3 am – 5 am)
Select 2 for 3GH¢ at "One Night Only" (12 am – 5 am)
Dial 3 for 150 GH¢ for 30 days
Dial 4 for deactivation
How to Check MTN Ghana Midnight Plan Data Balance
There is no USSD code to check your night plan balance for MTN, however, you can use the MyMTN mobile app to check your night plan data balance. You can also use the Data Usage setting.
Through the MyMTN App
You can check your MTN night sub balance via the MTN App by downloading myMTN app from the Play Store or App Store, then log in (sign up if it's your first time), and on your account dashboard, you'll see your data balance.
Using Data Usage Setting To Monitor Midnight Data
Follow these steps to monitor your MTN night plan data usage.
1. Open the settings app on your phone.
2. Select "Network & Internet."
3. Tap on "Data Usage."
4. View the data volume you've used for that period.
5. Keep track by checking periodically.
6. Subtract the used data from your initial purchase volume to find the remaining data.
7. Set your data limit to 1 or 2 megabytes less than your subscribed night data bundle.
8. Receive a notification when your data is about to run out.
Also Read: How To Reverse A Transaction On MTN Mobile Money

Conclusion:
To make the most of the MTN Night bundle, ensure you subscribe after midnight. We recommend activating the 5GB data plan from 12:10 a.m. onwards.
Please note that the night plan can only be activated once per night on each MTN line. If you have multiple MTN SIM cards, you can subscribe to the plan on each of them, allowing you to accumulate more data based on your needs and budget.