MTN Mobile Money popularly referred to as MTN MoMo according to MTN is a fintech platform providing consumers and businesses with a host of innovative digital financial services. Among other things, it enables users to access payments, e-commerce, insurance, lending and remittance services.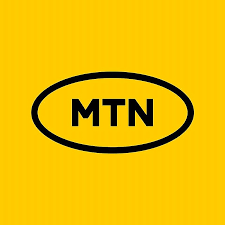 What is MTN Mobile Money Reversal?
MTN money reversal is a feature available on the MTN MoMo platform that allows users to reverse a completed transaction. In simple terms, you get your money back after sending it out, maybe you sent it to the wrong person or the goods you paid for are subpar or the service rendered is not good.
You are required to contact MTN Customer Service and give them details of the transaction, such as the transaction date, time, and amount as well as the reason you are requesting for the reversal. Your money will be refunded when and if your request is approved.
How To Reverse A Transaction On MTN MoMo
In this post, we will discuss how to reverse Momo transactions in Rwanda, Ghana and Uganda (the steps are similar in all countries.). There is no news of the reversal service in Nigeria as of the time of writing this post, we will drop updates in the future if there is any development.
The MoMo transaction reversal is popularly acclaimed to be self-serviced, however, the actual reversal process starts when you contact the customer support team.
For Uganda; follow these steps;
Dial *165#
Go to "My Account" by choosing option 8
Choose option 7 on the next screen to go to "Initial Reversal". The last 3transacions on the account will be displayed.
Choose the transaction you want to reverse.
Enter your PIN for account verification. You will receive a notification that the funds have been blocked.
Contact MTN CustomerCare by dialing 100 within 6 days to complete the reversal.
The service is limited to customer-to-customer transactions and it's valid for transactions made within 24 hours and amounts below UGX 500.
The code for Ghana is *170# and *182# for Rwanda. The step is similar to the one mentioned above.
Wrong transactions require attention, we advise you to contact MTN customer care either by calling them or by going to the nearest MTN office to make reports and follow-ups.
How To Locate MTN MoMo Agents Around You
To locate a MoMo agent, simply dial *223# & follow the prompts. A list of agents, their phone numbers and addresses will be displayed. This service is free.

Also Read: How To Transfer Mtn Data To Another Number
MTN MoMo Adoption In Nigeria
MTN Mobile Money (MoMo) began in May 2022. In June 2023, exactly a year and a month later, it is yet to be adopted by Nigerians on the street. The chief executive officer of MTN in Nigeria, Karl Toriola, discloses in the first quarter of 2023 financial result that MoMo Payment Service Bank (MoMo PSB) has 1.2 million active wallets between January 1 – March 31.
According to the CEO, the company expanded its agent network by adding over 40,000 active agents, bringing the total number to approximately 264,000.
MoMo had a difficult start in Nigeria, days after in launch in 2022, over NGN 10 billion was lost to unauthorised transfers caused by a system glitch.
In a lawsuit filed on May 30, 2022, MoMo claimed that ₦22.3 billion ($48 million) had been mistakenly transferred to 8,000 accounts held by customers of 18 banks using MoMo services. This incident might be hindering broader adoption due to a potential lack of trust.