Have you lost your NIN number? Would you believe me if I said it was simple to get your NIN back? That is a fantastic idea, no? Your SIM card can be used to retrieve your NIN number. Additionally, it allows you to verify whether your SIM card and NIN have been correctly linked.
If you have not linked your NIN number to your SIM card before the start of the blocking of unlinked SIM cards, it is best to do so right away. If you've lost your NIN, follow the procedures in today's post to retrieve your NIN.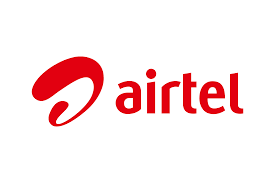 How To Check NIN On Airtel
If your NIN is already linked to your Airtel line, here is how to Check your NIN on,
simply dial the USSD code *346#.
Choose option 1 to retrieve
Provide the required inputs as displayed on the screen.
20 Naira will be deducted from your airtime balance, so ensure that you have an adequate credit balance before you commence the process.
How To Link NIN To Airtel Numbers
The steps mentioned above won't work if your NIN is not linked to your SIM card.
There are three ways to link your NIN to Airtel SIM cards; via USSD code and via NIMC MobileID App.
Link Nin Through Airtel Sim
You have two options available to link your Airtel SIM with your NIN without the need for the NIMC. These alternatives are outlined below:
1. Dial *109# on the Airtel SIM you wish to register. Follow the prompts to input your NIN. Once entered, you'll receive a congratulatory message confirming that your number has been successfully linked. Alternatively, you can use the format *109*NIN#.
2. Send your National Identification Number as a text message directly to 109 without any associated charges.
Link Your NIN Using Nimc Mobile App
The NIMC mobile app is a user-friendly mobile application created by the Government to make sim card NIN registration easy. You can link up to 7 different Airtel numbers using the NIMC app. Follow the steps below.
Go to your phone's play store and search for "NIMC MobileID App"
Launch the NIMC MobileID App and enter your National Identification Number into the required space to log in.
Select "my devices" on the home interface.
Select "add mobile number" and type in the Airtel numbers in the space provided.
An OTP will be sent to the Airtel number you inputted to verify the process.
Enter the OTP code into the required space
Eligibility For NIN
It is mandatory for every citizen and legal resident to enrol for the National Identification Number (NIN). The process is the same whether you choose the self-service or you require an assisted service.
Minors are not issued with the National Identity cards until they attain the age of 16.

Also Read: How To Get Bvn Number On Airtel
Why You Need Your NIN
The NIN is used for all transactions in Nigeria requiring identity verification so you'll be using your NIN for
obtaining your National e-ID card
travel (international passport application & acquisition)
opening personal bank accounts
getting your driver's license
obtaining your Permanent Voters' Card
participating in the National Health Insurance Scheme
payment of your taxes
transactions related to your contributory pension scheme
access to welfare and other relevant services from the Nigerian Government
transactions with social security implications
land transactions subject to the Land Use Act
How to Validate your NIN Online for Free
Following the registration process, people often encounter a significant problem when attempting to verify the provided NIN. Frequently, the NIN issued immediately after registration results in a 'record not found' error when verification is attempted. Here's a guide on how you can independently and cost-free validate your NIN online:
Visit the NIMC Verification Services Website
Tap the 'Verify NIN" button
Enter your NIN
Enter the security code sent to you
Confirm correctness of your details
Click Submit