convert funds from BTC to Naira: Contrary to the perceptions of many, the process of converting BTC to cash can be simple, fast, and reliable. Some newbie crypto traders think there is a lot of effort, risk, and perseverance that goes into selling a crypto asset for regular Nigerian naira.
This preconceived notion could be factual to the extent that many traders get to deal with low rates, slow trades, and terrible customer service in actuality. However, the case is different for those who sell their BTC to the correct plugs.
convert funds from BTC to Naira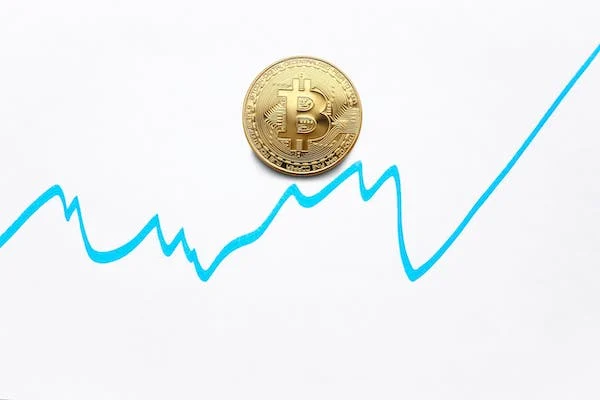 Talking about those that sell their coins to the correct plugs, you may want to check out Dartafrica.io to perform your BTC trading in Nigeria and Ghana. Dart Africa is a leading Crypto trading platform in Nigeria and Ghana where traders can trade their coins for the best rates and get paid as soon as they make the transfer. If you are skimming to get information on the best rate to trade BTC in Nigeria or how to trade crypto profitably in Nigeria, stick around till the end of this piece; we have something for you.
Convert BTC to Naira instantly on DartAfrica.io
Before learning how to trade BTC for Naira, it is noteworthy that Dart Africa also allows traders to sell other coins for cash asides from BTC. Ethereum, Binance USD, USD Tether, USDC, and more are available for instant cashback in Nigeria and Ghana with Dart Africa. Also, Dart Africa runs a 24/7 crypto exchange service that is available at all times to complete cash trades. So, if you are scared of funds unavailability, server downtime, or other issues, here is how to rid yourself of them.
Dart Africa has a website and an app for mobile users. The website is also available to mobile users when they visit www.dartafrica.io with any browser on their mobile phone. To get the app for Android mobile, search for Dart Africa on Google Play Store and hit the install button. Or, if you are with your android device right now, click here to visit the download page on your Google Play Store instantly.
Convert funds from BTC to Naira
When you get the app or visit the website, look around to familiarize yourself with the interface and how to trade with Dart Africa. If you would love to dive directly into trading your BTC for cash, you can be my guest. You can sell your first crypto asset with Dart Africa by following the easy steps below:
Hit the Sell Now button. On Dartafrica's Homepage, you will see a button labeled "sell now;" this is the button that will lead you straight to the sign-in page.
If you already have an account, you can proceed to log in. However, for those who are new to the platform, you must first sign up before gaining access to the Trader's Dashboard. For Dartafrica to personalize your experience and feed you with all that you need to trade successfully, a few details will be required to create your account. These details are not sensitive, and your information is safe. All you will need to provide is your custom username, email address, country, phone number, and password. You can also input your referral code if someone referred you. Dart Africa gives a little incentive for invited traders and inviter. Be sure to use a secure password to keep your account from third parties.
Verify your account. After registering, the sign-up page will display a prompt that directs you to check your email address for a verification link. This verification process is one of the ways Dart Africa identifies original accounts different from random website roamers. Check your mail for the email and click the link therein. This process takes less than 10 seconds to complete.
Proceed to Log in. After a successful sign-up, it is time to log in and get the real game started. Revisit the sign-in page and enter your login details appropriately. At this stage, you must now have access to a dashboard that allows you to trade coins.
Locate the Sell coin section of your dashboard. The dashboard has sections that include wallet balance, pending trades, recent transactions, sell coins, and more. Select the coin you want to sell on the "sell coin" section and enter the amount. The system will automatically calculate the exchange value in your local currency (naira). Click "sell coin now" to continue to trade.
Transfer Bitcoin to the wallet address. A wallet address to transfer the BTC you want to sell will be provided. The trader's Dart wallet will be credited immediately after the second confirmation of the BTC transfer.
Withdraw funds to a local account. When you sell a coin, funds automatically display on the wallet balance. If you do not find it there, your transaction may be pending or unverified. If you get issues like this, contact Dart Africa via the live chat or any of the other contact details on the contact page, and you will get a response immediately. Click the withdraw funds button and enter your bank details to withdraw instantly.