How To Convert USDC To Naira: Converting your USDC coin to naira can be done by selling it to the appropriated crypto exchange merchant. The central bank restriction on commercial banks in dealing with crypto wallet entities has removed the ability for you to do this directly from your wallet, however, you can convert our USDC through crypto exchange merchants like Dart Africa; the leading cryptocurrency exchange platform in Africa.
There are lots of cryptocurrency exchange platforms in the Nigeria crypto marketplace, however, you won't be doing justice to your cryptocurrency if you don't convert your crypto with Dart Africa.
What is USDC? – How To Convert USDC To Naira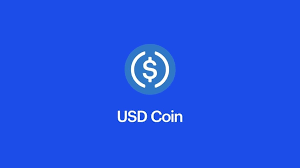 USD Coin (USDC) is a type of cryptocurrency that is referred to as a stable coin. You can always redeem 1 USD Coin for US$1.00, giving it a stable price. On Coinbase, eligible customers can earn rewards for every USD Coin they hold.
Stable value: For customers with a US dollar bank account, 1 USDC can always be redeemed for US$1.00, giving it a stable price.
Backed by fully reserved assets: Each USDC is backed by one dollar or asset with equivalent fair value, which is held in accounts with US regulated financial institutions.
Powered by Ethereum: USD Coin is an Ethereum token, so you can store it in an Ethereum-compatible wallet, like Coinbase Wallet.
Global transactions: USD Coin is designed to let dollars move globally from your crypto wallet to other exchanges, businesses, and people.
How to convert your USDC on Dart Africa
Log in to your account with your credentials or create an account if you don't have one.
Click on the toolbar icon ( three straight vertical lines on the top left corner). You will see this on your account dashboard.
Click on Sell Coins.
Select USDC as the cryptocurrency you want to sell in the coin column.
Enter the volume of the USDC you want to sell, and the corresponding USD and Naira amount will be displayed in columns. Note: the minimum dollar price of BTC or any cryptocurrency you can sell is $20.
Click on sell coins now.
A wallet address will be provided coupled with a QR code. You can send the crypto amount you selected from the step above by manually inputting the address or by scanning the QR code. Your Dart Africa wallet will be credited immediately after the crypto transaction is confirmed.
Why choose Dart Africa;
We are relatively new in the crypto exchange space, however, lots of crypto traders have already trusted us to convert their cryptocurrencies to Naira and this is thanks to how reliable our platform is. Dart Africa is a trusted and reliable exchange platform known for its fantastic trade rate for buying cryptocurrencies and its fast payment time. With a focus on customers' ease and ultra-fast payment time, we stand out from other buyers of cryptocurrencies in the crypto exchange market.
At Dart Africa, we offer the fastest payment system thanks to our fully automated exchange system which makes the payment system a pleasant one for our customers. Payments to customers are processed within a few minutes, once the cryptocurrency transaction is confirmed the corresponding Cedis or Naira amount will be sent to your Dart Africa wallet, you can then send the funds to your connected bank account. Dart Africa has proven to be a fast and reliable crypto exchange platform.
We offer the best trade rate in the exchange market. When you trade with Dart Africa, you can only sell your USDC at the best rate available in the market. The current rate for USDC is N540/$, rates are subject to changes, you can always check the rates for different cryptocurrencies using the coin calculator feature on our platform.
You can access our platform via our website (dartafrica.io) or through our mobile app which is available for download on both iOS and Android. We have designed our website to make it usable for everyone with our excellent practice of user interface and user experience, you can convert your USDC with a few clicks on both the website and mobile app.
Cryptocurrencies traded on Dart Africa
Bitcoin
Ethereum
Dogecoin
Litecoin
USD Coin
USDT Tether
DAI
Dart Africa is for you if:
You are looking for fast payment for your crypto
For a favourable trade rate on your crypto
A platform that is easy to navigate and use
You want a platform with zero probability of scamming you
Read more on our crypto blog or keep reading Top Cryptocurrency In 2022