Since the introduction of the BVN, the incidence of Nigerians falling victim to scams through identity theft has significantly decreased. In the past, instances of unauthorized access to people's bank accounts were alarmingly common. Recognizing this issue, the Nigerian Government collaborated with local banks in 2014 to address this reoccurring problem, resulting in the establishment of the BVN system.
Undoubtedly, the BVN has become a cornerstone in today's Nigerian banking landscape. Its impact cannot be overstated – it has led to a substantial reduction in financial fraud since its inception. If you're curious about understanding what the BVN entails and discovering the procedure for checking your BVN using your MTN line through USSD code and the MyMTN App, continue reading this article.
How To Check BVN On MTN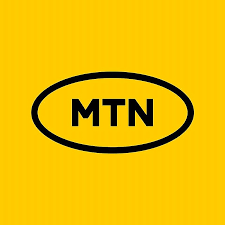 Here Are Steps To Reveal Your BVN on MTN
Pick up your mobile phone
Your MTN line has to be the one you used for BVN registration for this to work.
Dial the USSD code *565*0#.
The 11-digit numberwill pops up in no time.
Copy the number or save it for later so you don't have to pay all the time you need it.
The service is not free and you will be charged 20 Naira for the transaction.
So, saving for later use is advisable otherwise you will have to pay 20 Naira every time you check your BVN.
How to Check your BVN ON MTN Via USSD MyMTN App
Follow the steps below:
Log in using your phone number and create an account if you do not already have one.
Click the "More" option at the bottom of the screen
Select "My Bank" from the list of options.
You will then be able to view the BVN number associated with your account.
This step only works if your MTN line is linked to your BVN i.e it was the phone number provided during your BVN enrollment stage.

Also Read: How To Check Bvn On 9mobile
Benefits of Having A BVN
CBN requires all Nigerian Bank customers to enrol; there are benefits to having your BVN:
The BVN provides a distinct identification that can be confirmed across all the Nigerian Banks (and is not specific to one bank).
By addressing identity theft issues, it will lessen the likelihood of fraud.
Unauthorized access is prevented to customers' bank accounts.
All Nigerian banks accept the customer's distinctive BVN as a form of identification.
Protect customers with multiple accounts across different banks since one BVN links them.