Loading your prepaid meter is easy and straightforward, it is however normal to find it difficult when using it for the first time. Loading your prepaid is similar to what you do while loading a recharge card pin on your mobile line. People tend to run into one issue or the other when trying to load their meter, This article is a guide on how to load your prepaid meter, But first,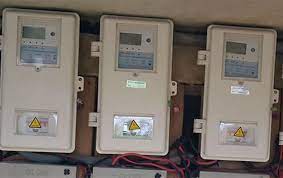 What Is A Prepaid Meter?
The Prepaid meter system was introduced around 2015 after the privatization of electricity distribution companies in Nigeria. The Meter was introduced to curb the issue of excess electricity bills and consumers illegally using electricity in Nigeria.
A prepaid meter is different from the normal meter we are used to in Nigeria, as the name implies, Prepaid Meter requires users to pay for electricity before use. Similar to your network provider, you have to recharge your line before you can make calls or surf the internet with it. With a prepaid meter, you pay for what you use, there is no case of excessive bills from PHCN by the end of the month. You can take control of your electricity bill by being conscious of your home appliance usage with a prepaid meter.
The prepaid meter is installed by an approved staff of the Disco (Distribution Company) in your state to ensure the meter is properly installed. The meter comes with a dial pad attached to it which you can use to activate and recharge it. The meter has indicators on it to show how much power is in it at a particular time. The green light indicator shows that there is sufficient power in it, while the red indicator tells otherwise. You can also use the dial pad attached to check the exact number of kilowatts on the meter.
There are various ways to recharge your prepaid meter, you can use your bank, a distribution company or a third-party payment platform like Astro Africa.
Recharge Your Prepaid Meters By Going To The Electricity Distribution Office In Your Area
This is the traditional form of recharging your prepaid meter. You simply need to write out your meter number or take the meter card along with you to the distribution company. Customers of older ages prefer distribution companies to make sure they don't make any mistakes recharging their meters. Follow these steps to recharge your prepaid meter at the office;
Go to the DisCo closest to you with your meter number
Locate the energy payment section in the office
Pay for energy with the appropriate meter number and collect your token
Go home and input the token on your meter.
Buy Prepaid Token From Your Bank
Instead of going to a distribution office, you can buy prepaid tokens directly from most commercial banks' mobile apps. Follow these steps to do just that;
Log in to your mobile banking platform
Navigate to the bills payment section
Choose "Electricity Bills" as the type of bill you want to pay
Choose the right distribution company that applies to your state
Fill in your prepaid meter number and the amount you would like to purchase
Authenticate the transaction with your Bank PIN
The Recharge token will be sent to you in no time.
Input the recharge token in the meter.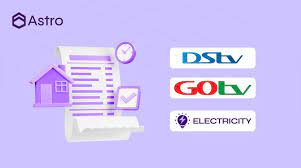 Also Read: How To Check UBA Account Balance Without PIN
Buy Prepaid Tokens from Astro Africa.
Astro Africa is one of the many third-party agents you can buy your electricity token from. They have proved to be reliable over the years through the continuous provision of top-notch payment systems. You need to register an account with Astro Africa before you can buy electricity power from them. Follow these steps to buy electricity tokens from Astro Africa;
After creating an account, proceed to your dashboard.
Fund a Nigerian wallet on Astro Africa before proceeding to pay bills.
Select bills.
Select electricity.
Select your funded Nigerian wallet. If the wallet is empty, you will receive a message prompting you to find your wallet before purchasing.
Select a provider depending on the state you reside.
Select meter type.
Enter your meter number.
Enter your mobile number so that the PIN can be sent to you.
Click on buy electricity, and in less than five minutes, your electricity token will be sent to your mobile number.
How To Load Prepaid Meter Token
After you've brought your recharge token, you still have to load it on your prepaid meter. Below is a step-by-step procedure on how to do it.
If your CIU (the pad with keys) is the type that is disconnected from your meter, plug it into a socket and switch it on. You can first check your balance (by dialling 009,801 or 07 depending on the type of meter you are using)to make sure the CIU is connected to the meter.
Correctly input the token and press enter
The unit allotted to that recharge will appear, if successful.