In February of 2021, the CBN put a restriction on cryptocurrency transactions in the nation. It had said, "Further to earlier regulatory directives on the subject, the bank hereby wishes to remind regulated institutions that dealing with cryptocurrencies or facilitating payments for cryptocurrency exchanges is prohibited."
Sell Bitcoin In Nigeria After The Ban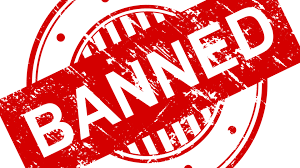 The ban had little or no effect on Nigerians using cryptocurrency, according to a report by a crypto platform said about 33.4 million Nigerians trade or own crypto assets. The Nigerian crypto space is dominated by youths. It said, "According to Google Trends, Nigeria was recorded as the country with the highest number of bitcoin searches globally in early 2021, signaling the growing utility of cryptocurrency in the country.
Even with the Central bank ban, Nigerians are still finding their way around the cryptocurrency world using various roots like;
Peer to Peer exchange system:
Peer-to-peer, commonly known as P2P, is a popular avenue for crypto users. Unlike conventional crypto exchanges, P2P marketplaces allow you to buy cryptocurrencies directly with other users using your preferred payment method and local currency.
Assuming you want to sell your BTC for NGN using the P2P exchange system, this is how to work your way around it;
Transfer your assets to a P2P-enabled wallet/exchange. Examples include Binance, Remitano, Blockvila, Redeeem, etc.
Check out the Buy adverts on the platform and select who you want to sell to.
Your coin is held in the Escrow until you confirm receipt of payment to your bank account from the Buyer
Then you can release the coins to your beneficiary's address
On The Counter Exchanges Platform:
OTC exchanges are simply Broker exchanges. These platforms exchange your crypto for your local currency and vice versa. You can easily sell on this platform without looking for an individual seller like on p2P, you trade directly with the platform.
How this works is this:
Look for a trusted exchange or trader within your vicinity. No better exchange than Dart Africa in this category.
Send them your coins
You will then receive the payment for the coins in your bank account. There won't be a crypto description on the transaction – this way, you are still in business. Selling and receiving your coins.
Things to look into before trading on any platform;
Trade rate. Investigate which exchange platforms provide you with the best rate for your Bitcoin, the higher the rate the higher the value of your Bitcoin.
Fees. Are they any extra fees associated with selling to the platform? The best platforms have zero fees associated with selling on their platform.
Limits. Check out the withdrawal limits on the platform if there are any, this gives you an idea of how much Bitcoin you can sell on the platform.
Security. How is the security system on the platform? Is there an extra layer of security to protect your account, such as two-factor authentication?
Customer service. This is often overlooked, but it is critical to consider their customer support system if something goes wrong. Also, keep in mind the hours of operation.
Credibility. See what others are saying about the platform by reading user reviews and feedback online. It's also a good idea to keep an eye out for negative reviews and watch how the firm responds.
Dart Africa; Best Platform to Sell Bitcoin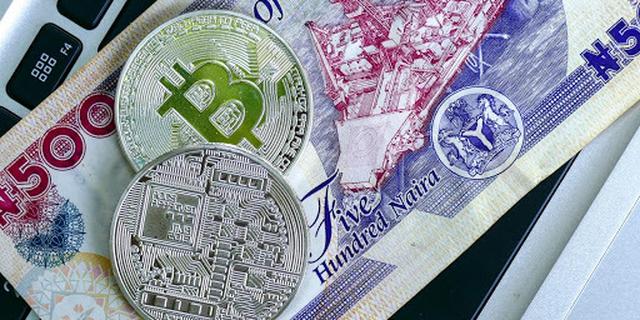 Dart Africa is an over-the-counter (OTC) cryptocurrency exchange platform that allows cryptocurrency users to sell their bitcoin for cash in less than five minutes with no risk.
You can simply convert your Bitcoin to cash and withdraw it to your local bank account using Dart Africa.
On our platform, there are no withdrawal fees, no third-party fees, and no hidden charges…In Nigeria and Ghana, selling bitcoin on Dart Africa is easy and completely free. We also offer the best rate in the crypto exchange platform, check the value of your Bitcoin and other cryptocurrencies using our coin calculator feature.
You can access our service through our website and mobile app. Download Dart Africa's mobile app on Google Play Store and App Store.
How to sell Bitcoin on Dart Africa
Log in to your account with your credentials. Or create an account if you don't have one.
Click on the toolbar icon ( three straight vertical lines on the top left corner). You will see this on your account dashboard.
Click on Sell Coins.
Select BTC as your preferred coin option in the coin column.
Enter the volume of BTC you want to sell, and the corresponding USD and Naira amount will be displayed in columns. Note: the minimum dollar price of BTC or any cryptocurrency you can sell is $20.
Click on sell coins now.
A wallet address will be provided coupled with a QR code. You can send the BTC amount you selected from the step above by manually inputting the address or by scanning the QR code. You will be credited immediately after payment is confirmed