Sell Ethereum In Nigeria: Ethereum is the second most popular cryptocurrency, second only to Bitcoin (the Gold standard in the crypto market). Ether still strives among Nigerians despite the government's limitations on cryptocurrency activities.
While the government policies pose some hindrances, most Nigerian youth still trade cryptocurrency in the country they are keen on crypto adoption.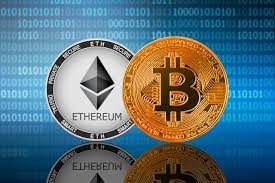 While Bitcoin is the most popular cryptocurrency, the Ethereum community has the ambition to unlock various opportunities possible with cryptocurrency. Bitcoin is designed to be digital money, and it serves that purpose reasonably well. But Bitcoin has its limitations. It's a Proof of Work network that is struggling to scale, leading some to believe that it's more of a store of value, similar to gold. Bitcoin also has a supply cap of 21 million units, lending itself more to that argument.
Sell Ethereum In Nigeria
Ethereum, on the other hand, intends to change the current internet infrastructure by introducing decentralisation. The Ethereum network plans to eliminate intermediaries and introduce automation to many processes on the internet such as using an app store or working with fund managers. Ether (ETH), the Ethereum currency is used more as a way to interact with the network than as a way to transact money or store value, though it can do that too.
Crypto developers can build on the Ethereum network to create a unique Ether-compatible token for each DApp (Decentralised App), called an ERC-20 token. While the process isn't perfect, this means all Ethereum-based tokens are technically interchangeable. Bitcoin's network is only for Bitcoin.
Where To Sell Ethereum
Dart Africa is the appropriate destination for your cryptocurrency trade in 2023. Dart Africa is a trusted cryptocurrency exchange platform characterized by its favourable exchange rate for selling cryptocurrencies and its fast payment service. With a focus on customers' ease and ultra-fast payment time, Dart Africa stands out from other OTC crypto exchange platforms.
At Dart Africa, your days of trading at loss are finally over, and you get to enjoy one of the best exchange rates in the market. Our rates are regularly updated to suit the prevailing fiscal and cryptocurrency market condition. As an organization, we understand the economic benefit of offering the best rate in the market to both our customers and the firm's goal. You can check the current exchange rate before committing to any trade using our coin calculator feature.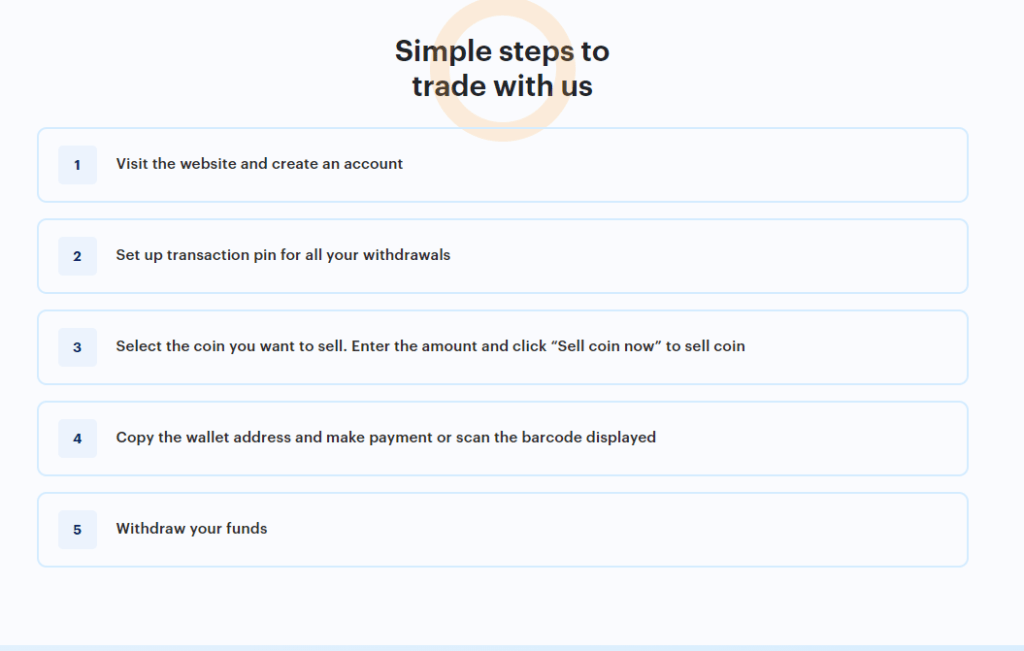 How To Sell Your Ethereum On Dart Africa
– You need an account on Dart Africa to sell your crypto coin. For existing users, you can simply log in with your credentials.
If you are new to our platform, create an account with a
valid email address
phone number
preferred username &password.
– On your first login, you will be asked to set up a 4-digit PIN, which will be used to authenticate transactions on your account.
– On your account dashboard, there is a sell coin interface in a grid layout. Input the coin type you want to trade and the amount in units or dollars. The coin calculator will convert it to your local currency (Naira or Cedi). Note; the minimum dollar amount of crypto you can trade on Dart Africa is $20.
– After you click on "sell coin now", the system will provide a wallet address to send your crypto to including the right information to ensure a successful and valid transaction. You will be credited based on the amount of crypto you send to the address provided not what you input on the coin calculator.
– Your account will be credited within minutes of verifying the cryptocurrency transaction by our team. Note, the time taken to complete crypto transactions varies from one another, while Ethereum might be completed within 2 minutes or less, Bitcoin might take up to 15 minutes or more than that, it's all up to the blockchain.
Also read : How To Convert Ethereum To Naira
How to Withdraw your funds after selling Ethereum
Withdrawing your funds from your Dart Africa account is easy and quick to complete. To withdraw your funds from Dart Africa:
Log into your Dart Africa account
Navigate to the withdrawal section and click on Withdraw
Indicate the amount you would like to withdraw and select "continue."
Select the bank you would like to send your money to. You must add your bank details if you haven't done that before.
Enter your transaction PIN.
The funds will be reflected in your bank account after confirming the transaction.
Tradeable Cryptocurrency On Dart Africa
Bitcoin
Ethereum
USDT
BUSD
USDC