Do you have a Glo Sim and you want to transfer your Airtimee to another Glo Number? Glo EasyShare enables you to share your call credit with anyone you choose on the Glo network. Check out the short step below to learn how to use it.
How To Use EasyShare With USSD
To Transfer Credit, dial *131*Phone Number of the recipient*Amount to be transferred*Password#.
For example, if your password is 54632 and you want to transfer N100 to a customer with Phone Number 08170458555, then you dial *131*08170458555*100*54632#.
You will receive a notification via text message once the transfer is completed. The default PIN is 00000.
Note that there may be fees associated with transferring airtime and that there are daily and monthly limits on the amount of airtime you can transfer.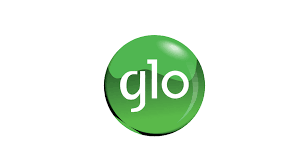 How To Use Easyshare On GloCafe
The Glo mobile app can also be used to transfer Airtime from Glo to Glo. Download the GloCafe app on Google Play or App Store and follow the steps below;
If you are new to the app, provide your Glo number and a verification code will be sent to your line. Enter the verification on the login page and click continue.
On your account dashboard, select "Share/Gift".
Enter the receiver's phone number and your Pin. Click on "Share".
You can access other Glo Services like Entertainment, Data Service, Data Calculator, Profile Change, News and education and many more on the GloCafe App.
How to Change GLO Default PIN
It's important to be aware that the default PIN for Glo is set to 00000, and for security reasons, it's crucial to change this PIN before transferring airtime to another GLO SIM.
To change the default GLO PIN, follow these steps: Dial *132*default PIN*new PIN*new PIN#.
For instance, if you intend to update your default PIN to 91011, simply dial *132*00000*91011*91011#. This action will enhance the security of your transactions and protect your airtime transfers.
Transfer Airtime By Contacting The Glo Customer Service
Another method to transfer Airtime from Glo to Glo is by calling Customer Service if you have the patience. Dial 121 on your Glo line and talk to a customer care representative, tell them you want to transfer Airtime to another Glo line. Here are the information you need at hand to complete the transaction;
Enough Airtime on your Glo line
The recipient Glo phone number
Your PIN and other related information pertaining to your SIM Card.

Also read: How To Check BVN On Glo
How To Transfer Airtime From Glo To Other Network
For those wondering how to transfer Airtime from Glo to other networks, the steps mentioned are only applicable for Glo to Glo transfer. It is not possible to transfer airtime from Glo to other networks.