We have all been in situations that require us to get network data from our bank account. This is one of the most popular ways people buy airtime and data these days. This article aims to equip you with the easiest ways to do this, read this post to the end to know how to transfer data from various bank accounts in Nigeria.
Ways To Transfer Data From Bank Accounts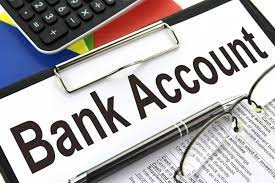 There are two major ways to get data with our bank account, we have;
Through Internet or mobile banking
And using banks' USSD code.
Through Internet Banking or Mobile App
Most if not all commercial banks in Nigeria have internet banking. This allows the bank to provide various types of banking services without the customer visiting the bank, they even have services that can't be offered in the bank branches on the internet and mobile banking platform platforms, services like Buying data and recharge cards.
Most banks require you to visit a bank branch to set up your internet banking, this is largely because of security reasons. You will be given a username and a password to log into your account, make sure you don't share this with anyone, even the cashier at the bank.
On the banking interface, either you use your phone browser or download your bank's mobile app, you will see the option to "buy data" under the "payments" section. Provide the necessary details like your phone number and type of bundle you want to get to complete the transaction.
Through Bank USSD Code
Bank USSD code allows you to gain access to various banking services through your mobile phone dial pad. You simply dial your bank USSD code with the phone number connected to your account and you have access to numerous banking services on your phone.
Some of the benefits of Bank USSD codes are;
Money Transfer
Bill payment
Data purchase
Check bank balance
The only thing you can't do with bank transfer codes is withdraw funds since your mobile phone can't dispense cash. However, you can use the USSD code to do cardless withdrawals at an ATM.

Also Read: How To Convert 9mobile Airtime To Cash
All Nigerian Bank USSD Code
Access Bank — *901#
UBA Transfer Code — *919#
Stanbic IBTC Bank — *909#
Sterling Bank — *822#
Fidelity Bank — *770#
First Bank — *894#
FCMB Bank — *329#
Polaris Bank — *833#
GT Bank — *737#
Eco Bank — *326#
Zenith Bank — *966#
Wema Bank — *945#
Unity Bank — *779#
Heritage Bank — *745#
Dial the code for your bank and follow the prompt to buy data with your mobile bank. With the bank USSD code, you can buy data any time of the day as the service is available 24/7.