transfer USDT to a Bank in Nigeria: To transfer USDT to a Nigerian bank account, you need a crypto exchange platform – Dart Africa. Since the Nigerian Central Bank's restriction on cryptocurrency transactions, it has been a little difficult to exchange USDT for Local currency. Dart Africa acts as a P2P exchange platform that gets your crypto funds to your bank account without triggering the set landmines of the authorities.
To trade USDT for naira, there are certain features one should look out for in a reputable crypto exchange platform. These and more are explained in the later part of this post. Firstly, we would look at how to transfer USDT to a bank in Nigeria.
Selling USDT for cash in Nigeria
Dart Africa provides swift, profitable, and constantly available crypto trading in Nigeria and Ghana. Two platforms facilitate this service; the mobile app and the online website. Both platforms are very functional and deliver just as much as each other. So, you can choose between using Dart Africa's website and the mobile APP for selling your USDT. Whichever rocks your boat, we are more than confident that you would be more than happy that you tried things out with Dart Africa.
Best mobile app for trading USDT for Naira
The mobile app for Dart Africa is available on the Google Play Store for Android users. If you want to check it out right now, go to your Play Store and search Dart Africa via the search bar on the top of your screen. It should display Flip Digital Technologies as the developer and owner. The moment you find that, proceed to hit the install button.
Transfer USDT to a Bank in Nigeria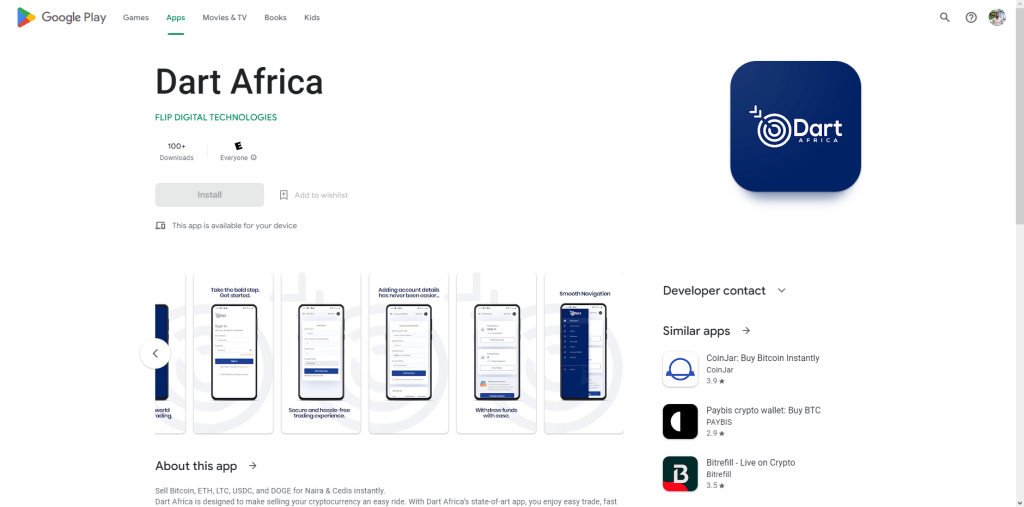 After you have installed the app for mobile, the rest is zero stress. The app is optimized to provide an outstanding user experience, so much so that new users need no help to navigate the app. However, we'd be giving a detailed step-by-step process on how to get USDT into your bank account later in this post. In addition, the mobile app has a 24/7 responsive live chat where you can ask any question as touching your crypto trading and get a response instantly.
Trade USDT for cash with the best site in Nigeria
Several advantages come with trading coins with our website. One prominent plus is the coin calculator that helps traders to check the current rate for different crypto assets. With this coin calculator, you do not have to go through any slow and rigorous process to check the rate for trading Bitcoin and other cryptocurrencies on Dart Africa. It is free for all and requires no registrations of any sort to check a rate.
To check a rate, visit Dartafrica.io and hit the check rates button on the home page. After entering the coin type and amount, the naira, dollar, and cedis equivalent will be calculated and displayed instantly. The following is a step-by-step guide to transferring USDT to a bank account in Nigeria:
Step one: Register an account
To trade a coin on Dart Africa, you must first register as a trader. The following are details on how to create an account on Dart Africa:
Visit Dartafrica.io.
Click on Sell coins.
Click on the sign-up link below the login page.
Enter the required details and ensure they truly represent you; the email address specifically. The details needed to create an account include username, email address, country, phone number, and password. All these are so we can personalize your experience on the exchange and proffer ways to serve you better.
Verify your email address via a link that will be sent instantly to your email and log in to your account.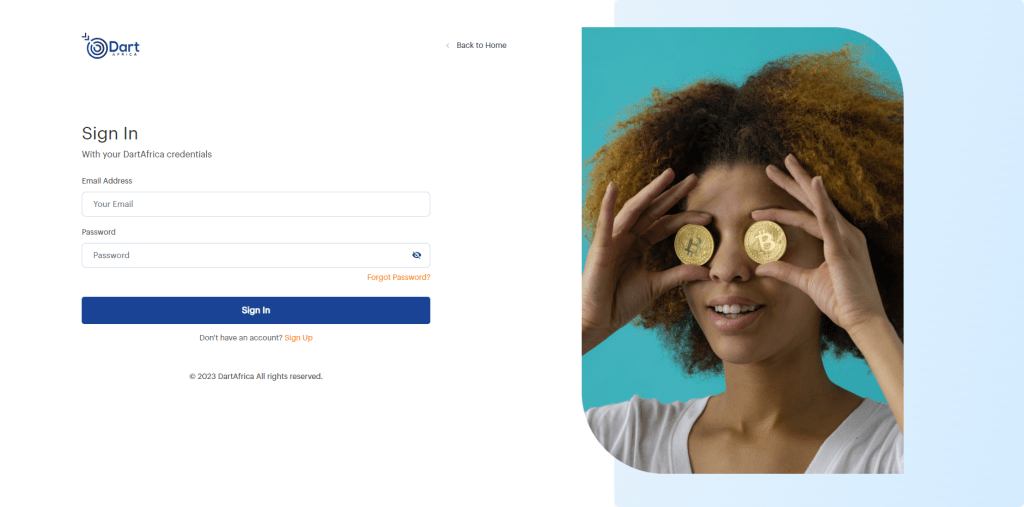 Step two: Trade a coin
This process requires the trader to provide details on the trade, check rates and make the transfer to get naira. Follow the steps below:
Locate the sell coin section on the dashboard or the navigation bar on the top left.
Select a coin
Enter the amount
Hit submit trade below
Copy the wallet address on display to make the transfer
The payment would reflect in the wallet on your dashboard after two confirmations
Check transaction history on the navigations tab to know the status of your trade.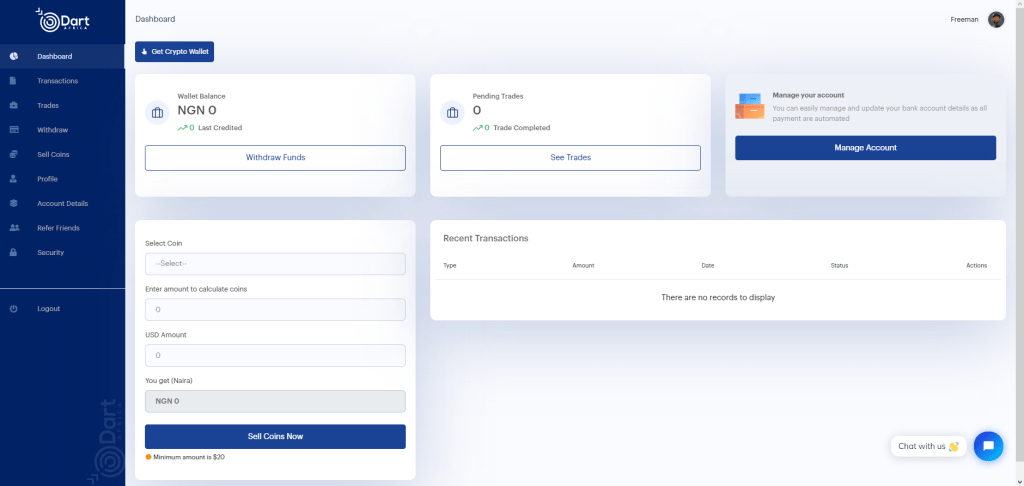 Step Three: Withdraw to Bank Account
To withdraw into your Nigerian Bank account, click the withdraw button below the wallet balance after the funds reflect. Add bank details, enter an amount, and proceed to withdraw. The payment would get to your Nigerian bank account in a few minutes.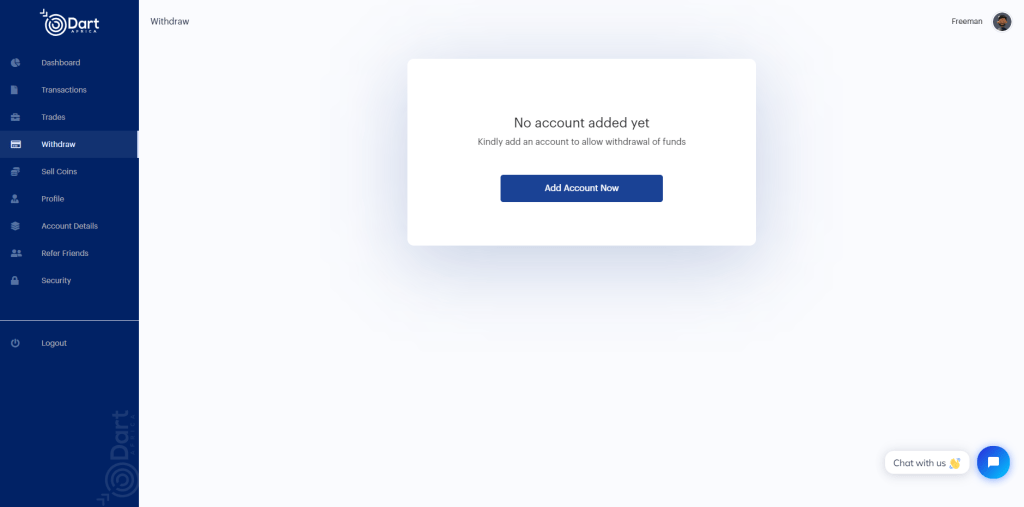 What to look out for in a reputable crypto trading platform
Getting the best rates for trades can be amazing. However, you do not want to wager eye-bulging rates for the security of your funds and personal information. Here is a list of what makes a credible crypto trading platform.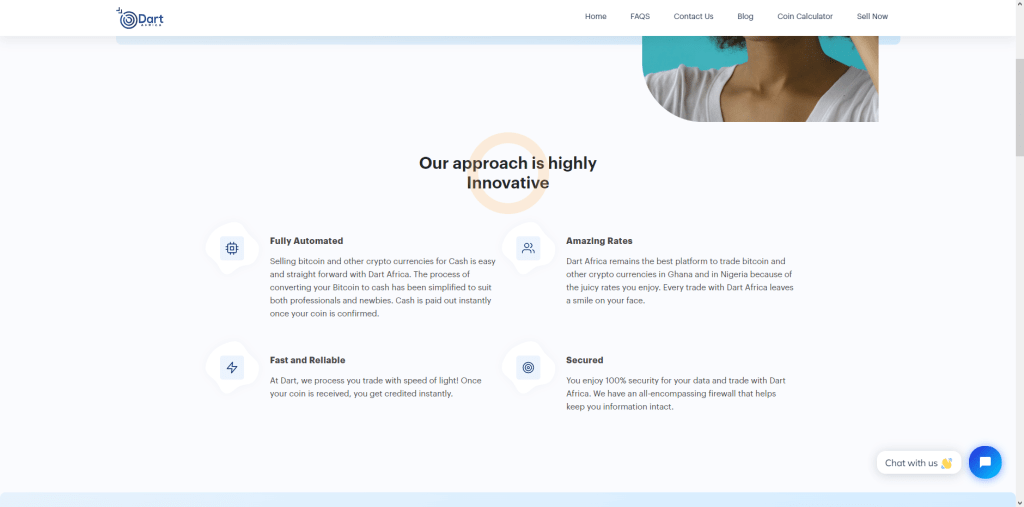 Fast transaction
Profitable rate
Responsive customer service
Excellent customer review
Easy-to-use trading platform
24/7 trading availability
Swift information distribution system
transfer USDT to a Bank in Nigeria – transfer USDT to a Bank in Nigeria