How to withdraw on Binance
How to withdraw on Binance: The process of withdrawing your funds on Binance depends on which cryptocurrencies or fiat currencies you wish to move. In addition, there is the possibility of withdrawing crypto to more than one blockchain, so ensure you pick the right one.
Withdrawing funds takes different amounts of time, depending on the withdrawal method. Each blockchain requires a certain number of confirmations before crypto withdrawals appear in your wallet. With the respective blockchain explorer, you can track your transaction's status.
Binance makes it easy for most of its customers to withdraw money to their bank accounts. Over 60 fiat currencies are supported on the exchange, as well as several payment methods. Many fiat currencies are available, including USD, EUR, AUD, JPY, and CAD. Click here to see a complete list of fiat currencies:
Depending on your country or region, there are different payment methods. With the "Instant card withdrawals" payment method, you can make a withdrawal in most countries and regions. With "Instant Card Withdrawals," you can access your fiat wallet instantly to your debit or credit card.
How to withdraw money from Binance to your bank account
To withdraw money from Binance, you need your fiat and spot wallets.
Once you click withdraw, you must specify your currency, payment method, and withdrawal information. Finally, add a card, verify your identity, and allow time for the withdrawal to complete.
The withdrawal process for instant card withdrawals will take five minutes. In the case of other payment methods like SWIFT, the time frame is between 1 and 4 business days. However, due to network congestion, this may take longer.
Using Binance, you can withdraw money to your bank account by following these steps:
Access your fiat and spot wallets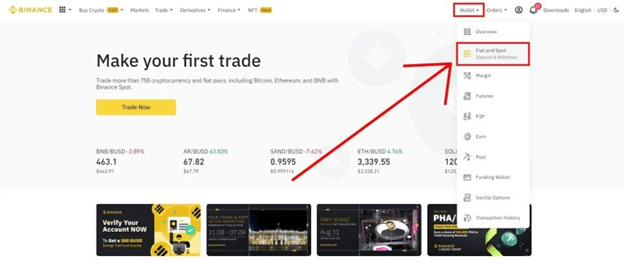 Click on the "Withdraw" button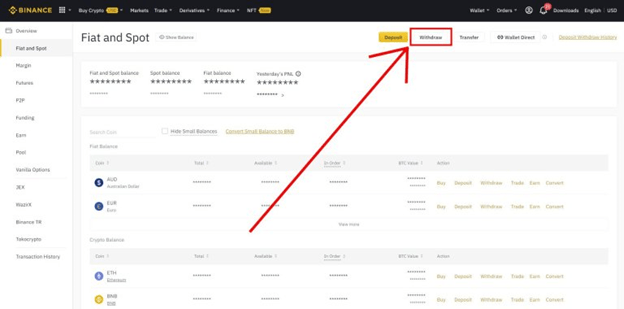 Choose your currency, payment method, and withdrawal information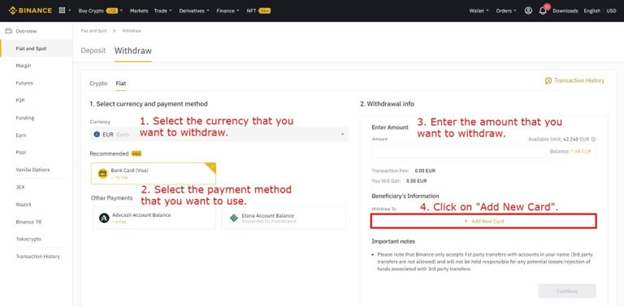 Enter your credit card information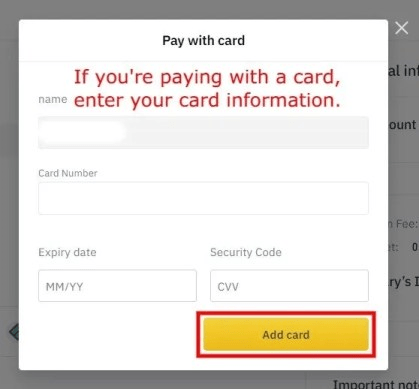 Verify security by completing the process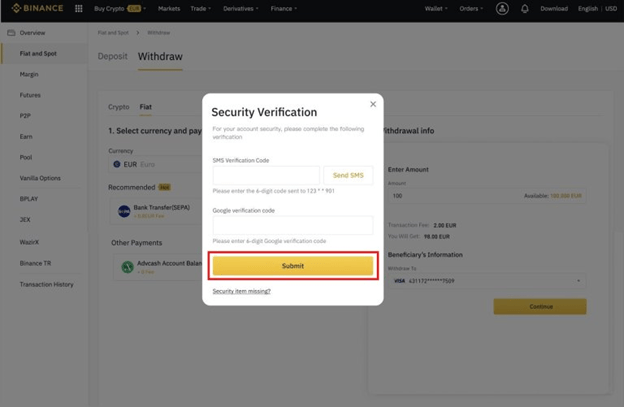 Await the completion of the withdrawal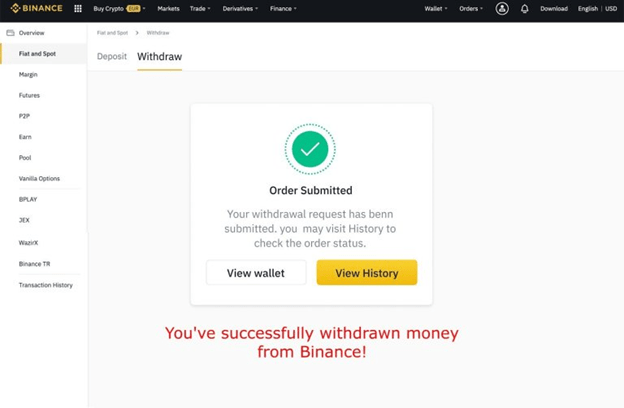 What are crypto withdrawal fees?
Binance charges fees for network transactions when you withdraw crypto from your account. For example, removing BNB or Ether (ETH) requires Binance to transfer the crypto to a new crypto wallet.
To summarize, to conduct a transaction on Binance Smart Chain, Binance Chain, or Ethereum, the user must pay a gas fee to miners. Binance charges users the gas fee.
Depending on the blockchain, each coin will have a different fee schedule for withdrawals. The fee schedule is also dynamic and changes regularly. By visiting the withdrawal page itself, you can determine the exact withdrawal fees.
What's the minimum withdrawal amount on Binance?
There is a minimum withdrawal amount for each cryptocurrency. Binance will not process a withdrawal less than the amount stated on the withdrawal page.
How long does a withdrawal take on Binance?
Your withdrawal will be processed by Binance as soon as possible, but each blockchain takes its own time to confirm your transaction. A Bitcoin (BTC) withdrawal can take anywhere from ten to thirty minutes on average. Withdrawals from Binance Smart Chain usually only take a few minutes, but Ethereum can take a little longer. The more traffic there is on a network, the longer the wait.
Why is my Binance withdrawal stuck processing?
There might be a problem with your transaction because your transaction still needs to be confirmed, or the blockchain may be overcrowded. The number of network confirmations on some blockchains is longer than others, as we discussed previously. Therefore, the transaction time may be considerably longer during periods of high traffic.
Why can't I withdraw from Binance?
You may be unable to withdraw funds from Binance for a few reasons. First of all, Binance will suspend withdrawals for 24 hours if you recently changed your password or disabled SMS/Google authentication. In addition, Binance will suspend withdrawals for 48 hours if you reset your SMS/Google authentication completely.
Binance will temporarily suspend the withdrawal function again if any abnormal activity is detected in your account. Such a suspension is meant to protect your account and funds. In addition, occasionally, Binance performs system upgrades, which require that withdrawals be halted until the upgrade is complete.
What should I do if my Binance withdrawal has not arrived?
If you have checked that the blockchain isn't congested and still can't receive your withdrawal, please get in touch with the Binance support team for more help.
Sell Bitcoin for Cedis on Dart Africa
Dart Africa is a fully automated platform that allows you to sell your bitcoin for cedes in Ghana. It is fast, reliable, and uses the best rates in the country.
For people willing to sell bitcoin for cedes, Dart Africa is 100% secure and safe. It uses the latest technology to maintain a secure transaction.
It has a track record of trustworthiness and reliability. You can verify these facts in the numerous 5-star reviews on its website. To get started, click here.