Securing a loan has become more convenient in today's digital age, with the ability to apply for a loan directly from your phone and receive approval within minutes. You may have come across the Zedvance loan service and have questions like "Is Zedvance Legitimate or a Scam?" or "What Are the Borrowing Requirements?" If so, you've come to the right place.
We will assist you in determining whether the Zedvance loan app is a suitable option for you and whether it is a legitimate service. So, without further ado, let's delve into the details and get started!
About Zedvance
Zedvance is a loan distribution company in Nigeria. They offer loans up to NGN 5 million with a flexible payment period of up to 18 months. There are two ways you can get loans from Zedvance, you can apply directly on its website and through the MoneyPal by Zedvance limited mobile app, both channels work in a similar fashion.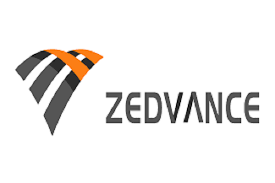 How To Secure A Loan On Zedvance
Create an account: Register through our website, MoneyPal app or by chatting with Zee on WhatsApp
Apply for a loan.
Answer some finance-related questions about yourself.
Receive funds.
This is an example of Zedvance loan structure according to its website;" Loan amount of N500,000 borrowed for 12 months. Monthly Interest Rate: 3.5%. Management fees (charged upfront): N9,500. Total amount payable: N734,000. Fees are subject to change and will be affected by customer risk".
Is Zedvance Limited Legit?
Zedvance seems to have been in operation since late 2020 and they haven't been a report of gross misconduct by them. However, there have been recent reports of loan disbursement issues on the review section of its Google Play and App Store pages. Here are some of them;
"MoneyPal was just the best, they gave me loan twice seamlessly and I paid back without defaulting, but suddenly they stopped giving me any loan and without any explanations ir reasons for that. Am just wondering what happened." Google Play Store — 09/10/2023.
"I applied for loan since 3days ago and was approved and disbursed the same date but never received the money in my bank account till now even I've sent a message to their email 3 times and I haven't received it till now and no response from them. So painful." App Store review — 03/10/2022.
There are other reviews similar to this on the Stores, and customer support seems to be attending to people only on the Google Play Store.
Either Zedvance or MoneyPal is not on Nigeria's approved loan apps list. Earlier this year, the Federal Competition and Consumer Protection Commission approved 173 digital lending applications (119 have full approvals while 54 currently have conditional approvals) and published the names, which Zedvance Limited is not on either the fully approved or conditional approval list.
What this means is that any government body does not regulate Zedvance and they can operate in whatever manner they deem fit. What we see most times is illicit loan terms and illegal ways to claim money back from customers.
Also Read: Is Payfarmer Legit Or A Scam?

In Conclusion:
Zedvance is an unapproved digital lending platform and we advise our readers to stay away from them to avoid being on the receiving end of any sort of misconduct from them. There are lots of loan platforms that deploy all manner of tactics to get back loans disbursed to customers.
We advise you to go for a loan platform from the list of approved loan apps to ensure you get the best and government-approved loan service in the country.