MTN is one of Ghanaians' favourite network cause of its constant service upgrade that makes consumers comfortable using its product.
In this article, we have decided to focus on MTN's Free After 1 talk. A plan that allows users to call for free after meeting certain conditions.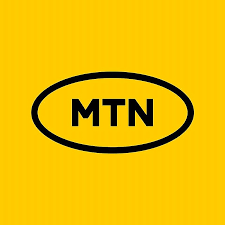 About MTN Free After 1 
MTN launched this plan in 2018 and it is working till today. With the MTN Free After 1, you can make calls and only pay for the first minute, meaning only the cost of the first 1 minute will be deducted from your talk time, the rest of the call is free.
MTN Free After 1 Activation Code
The code for activating the Free After 1 package is *550#. To be more specific you get to call for 10 minutes and pay for just the first minute only.
How To Activate MTN Free After 1 Offer
Dial *550#
Reply with 6 to choose " Free After 1"
Reply with 1 to activate
Reply with 1 again to confirm.
Upon successful registration for the Free After 1 offer, MTN will deduct GHS 0.30 from your airtime for every call you make. This amount covers the cost of the first minutes, and the remaining duration of the call will be entirely free.
Benefits That Come With MTN Free After 1
Subscribing to the fee after 1 offer not only grants you additional minutes for free after your initial purchase but also includes a bonus of 50MB of data every time you make your first free after 1 call. This bonus is particularly beneficial for individuals who don't frequently buy data bundles but occasionally want to stay connected online or engage in social media conversations. With Fee After 1, you also receive a complimentary 50MB of data, which can be utilized to browse any website or app of your choice.
How To Deactivate MTN Free After One
Dial *550#
Reply with 6 to choose " Free After 1"
Reply with 2 to deactivate
Reply with 1 again to confirm.

Also Read: What Time Does MTN Midnight Bundle End?
Conclusion
The MTN free after 1 package is for people who make calls a lot. We talked about activating this package on your MTN line and getting free call times after the first minute.
Unfortunately, the MTN free after one is for only MTN to MTN customers only. Maybe we can expect this to be an "Mtn free after one for all networks" later but for now, it's only MTN to MTN customers.