Money moves around every day in the business world, people are always paying and receiving payment for something in today's busy business world. Kyshi is a payment solution founded by Ayo Akindele in 2021 when he had difficulties sending and receiving money from Nigeria to the UK.
In this article, we will look at the service Kyshi provides, how it provides it and the legal status of the platform.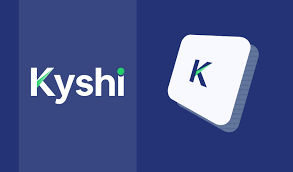 What Is Kyshi?
Kyshi is a fintech company that offers financial services. It is an application that provides a formal, simple and secure platform for Africans to transact across borders, it is a peer-to-peer money transfer service available for Africans in and out of Africa. With Kyshi you can send, receive, and hold money in multiple currencies across the US, UK, and about 20 African countries. It calls itself, The neo-bank for Africans globally.
Kyshi (pronounced kee-shee) came from Kishi, the slang for 'money' in Nigeria and Ghana.
"We want to provide a formal, safe and efficient way for Africans to exchange currencies across borders. With us, you can determine how far your money can go at the click of a button."
― Ayo Akindele Founder
With Kyshi, you can send money from the UK to over 20 African countries at the best rates and also send money locally for free. Kyshi also has a referrer program that earns you a bonus anytime you refer a friend to use Kyshi.
Kyshi offers a convenient marketplace within its app, allowing users to exchange currencies like USD, NGN, and GBP at their desired exchange rates. Additionally, Kyshi provides curated services such as Airtime, Data, and Health plans, ensuring users can stay connected whether they are at home or abroad. Kyshi serves as an online bank, catering to various financial needs and services through its user-friendly app.
Note that, the Kyshi mobile app is currently (9/29/2023) under construction according to the company's X (fka – Twitter) account, hence the mobile app is currently not available on both Google Play and App Store.
Is Kyshi Licensed To Provide Financial Service?
Kyshi claims to have obtained the necessary approval to operate as a financial institution from various global licensing bodies. This is to ensure that their service meets regulatory and compliance standards and requirements. Kyshi has a license from MSB License Fintrac (Canada) and Electronic Money Institution.
Is Kyshi Legit?
Yes, Kyshi is a legitimate payment platform in Africa. They have the appropriate license to operate and they seem to have offered a good service so far. There are no reviews online that point that the platform is fraudulent in any way.
The Kyshi's mobile app is currently down on both Android and IOS stores, so we don't have reviews for you from there. The company, however, has an active Instagram and X account with an open comment section and there are no bad reviews or comments there either, hence, everything points out that Kyshi is a legitimate platform that operates in good faith.
They also have physical locations in 4 different countries around the world:
Nigeria – 21 Akin Ogunlewe Street, Victoria Island, Lagos
Great Britain – 85 Great Portland St, London, W1W 7LT, United Kingdom
The United States – 3790 El Camino Real, Unit #503, Palo Alto, CA94306
Canada – 80 Shannon Gardens SW, Calgary, AB T2Y 4L7
Europe – Beedstraße 54, 40468 Düsseldorf, Germany
Also Rea: Review: Is Nairabox Loan App Legit or a Scam?

How To Send Money Abroad With The Kyshi App
Create and activate a Naira or UK account. To activate your NGN Wallet/Account, we need to securely verify your identity with your BVN or a Valid ID. If you open a UK account, you can activate it with a UK address and postal code, if that fails, you will need to upload the following documents;
ID; passport or Driver's license
A selfie image with the ID above
Recent utility bill or bank statement, or letter from local authority or council tax letter as proof of UK address.
After you've activated your account, the next step is to;
Create an offer at your rate and send it to the Kyshi marketplace, or
Accept an existing offer at a rate you prefer on the marketplace.