Sell Litecoin And Get Paid Instantly: Dart Africa is the leading cryptocurrency exchange platform to sell all types of coins including altcoins like Litecoin. Dart Africa has been able to bridge the gap between customers' expectations and the service delivered. If you sell your Litecoin on Dart Africa's website, payment is instant. 
When you trade with Dart Africa you will be offered the best rate in the market. Dart Africa has proven over the years that its rate is among the best if not the best in the market. Our system automatically updates the exchange rate with the best one in the market to make sure our clients are always making more profit. You can check out rates for Litecoin and other cryptocurrencies using Dart Africa's rate calculator. With Dart Africa, you will always make a profit at the rate we offer.
Another major factor that has complemented our amazing exchange rate is how fast payments are made. We run an automated payment system that disburses funds to customers' accounts within a few minutes of confirming transactions. Unlike other crypto exchange platform that takes days sometimes weeks to pay customers, our payment system which is automated send funds to the account number you submitted within a few minutes of confirming the transaction. When you sell your Litecoin to us it is assured that you will receive the payment within minutes.
Our website dartafrica.io is easily accessible. When you go to our website the ease of selling your Litecoin will amaze you. Our team have been able to come up with a website with an amazing interface that is pleasing to the eyes coupled with that is the ease to navigate through the website. The website is designed so both newbies and professional crypto traders can easily sell their coins. To sell Litecoin you have to sign up on our website with your correct credentials. ( Email Account and Phone number).
There is a support system that is available 24/7 on our website in case you run into any trouble navigating the website or selling your cryptocurrency. Since customers satisfaction is paramount to us we have designed a system that will attend to any of your needs regarding selling your Litecoin or any other coin. Contact our support team for any enquiry. Our team is ready to solve any issue and guide you so you can have an easy and successful trade experience.
Sell Litecoin And Get Paid Instantly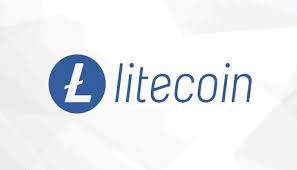 How to sell Litecoin on Dart Africa
Dart Africa is a top-notch cryptocurrency exchange platform with an amazing website that can be easily navigated. However, we understand some people still need a little bit of assistance to use the platform. Here is a detailed step on how to sell your Litecoin on Dart Africa:
Click on sell now on the homepage
Click on sign up here to create a new account with us.
Fill in all the required details in the columns provided. The details include preferred username, valid email address and phone number, password, and nationality.
Read and agree with our terms and conditions.
Click on create an account.
Immediately you click on create an account, you will receive a verification email from Dart Africa to the email you submitted. Dart Africa uses the verification email to ensure your safety and prevent fraud occurrences.
Now that you have an account with us; (Note all the steps above can be skipped if you already have an account with us)
Log in to your account with your credentials.
Click on the toolbar icon ( three straight vertical lines on the top left corner). You will see this on your account dashboard.
Click on Sell Coins.
Select Litecoin as your preferred coin option in the coin column.
Enter the volume of Litecoin you want to sell, and the corresponding USD and Naira amount will be displayed in columns. Note: the minimum dollar price of Litecoin or any cryptocurrency you can sell is $20.
Click on sell coins now.
A wallet address will be provided coupled with a QR code. You can send the Litecoin amount you selected from the step above by manually inputting the address or by scanning the QR code. You will be credited immediately after payment is confirmed.
In summary, here are the reasons you should sell your Litecoin with the Dart Africa Exchange platform. Dart Africa is different from other exchange platforms you might have encountered.
Sells at the best rates.
Instant payment at all times.
24/7 responsive customer service.
User-friendly and intuitive platform