SELL YOUR BITCOIN FOR CASH
SELL YOUR BITCOIN FOR CASH: The cryptocurrency exchange platform you need to sell your Bitcoin in Ghana is Dart Africa. Dart Africa is the best cryptocurrency exchange platform in Ghana. It has achieved its spot as the no.1 exchange platform by providing the best exchange services for Ghanaians. Since Dart Africa was developed, over 2000 successful transactions have been recorded. The features of Dart Africa that set it apart from other exchange platforms are written below.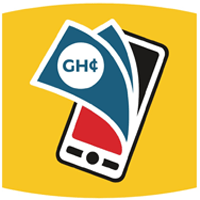 User-friendly interface: Dart Africa has stayed true to its name by making things easy for all its users. The interface of Dart Africa is user-friendly and intuitive in its entirety. You do not need assistance from anyone to get started on Dart Africa. Everything on the site is well laid out, and all you need to do is click here to get started.
Speedy payment: You get paid instantly when you sell Bitcoin on Dart Africa. Dart Africa ensures that there is no delay in your payment to gain your trust. Even more, there are no hidden charges accrued when you trade on Dart Africa.
Best rates: On Dart Africa, you can only sell your bitcoin at the best rate. The developers of Dart Africa are intentional about maximizing all its customers' profit, which is why they sell at some of the best rates. Another feature that makes Dart Africa unique is that they allow their customers to check the current coins rates before selling with the coin calculator. You can easily check for the rates of BTC, ETH, LTC, USDT, and DOGE.
Responsive customer service: Dart Africa has responsive and friendly customer service that works round the clock to attend to your every need.
Creating an Account on Dart Africa.
Before you can sell your bitcoin on Dart Africa, you must first create an account. Follow the process below to create an account on Dart Africa.
Log into the Dart Africa website.
Click on sell now.
Click on sign up here to create a new account.
Provide all the information you require in the spaces provided and make sure all the information is valid. Note: sharing your account password with anyone is done at your own risk, as Dart Africa cannot control everything that happens outside the website.
Agree to the terms and conditions of Dart Africa.
Click on create an account.
How to add a GHS account on Dart Africa
To get paid in Cedis on Dart Africa, you need to add an account into which your money will be paid. The most interesting feature is that you can add more than one account, and it could either be a Ghana mobile money account or a Ghana or normal Ghana account. Follow the process below to add a Ghana account.
Log into your account using your email and password.
On your personalized dashboard, click on manage accounts.
Select Ghana account.
Select preferred bank names from the list provided.
Select bank branch.
Enter account number and name. Dart Africa advises that you provide your best account.
Click on add account, and your Ghana account is added immediately. You will see the account you added below the page in the section "accounts."
How to sell your Bitcoin on Dart Africa
After adding your account, you can exchange your Bitcoin for cash and get paid instantly on Dart Africa by following the process below.
Click on sell now.
Log into your account by providing your email and password.
Select the type of coin (BTC).
Input the amount of coin you want to sell
Dart Africa will calculate its current rate in USD, and its equivalent in GHS will be displayed immediately.
Click on sell coins now.
Make payments to the wallet details given or scan the QR code to continue. You get paid instantly after Dart Africa confirms and verifies the transaction.
The money sent to you will become available in your preferred Ghana account.