Getting small loans in Nigeria have been made easy thanks to the countless loan merchant that operates in the country, with just a few clicks on your phone, you can get a loan ranging from little as #4,000 to hundreds of naira.
The Federal government of Nigeria only approved 173 loan apps, only 119 have full approvals while 54 currently have conditional approvals while it bars illegal online banks. There are lots of digital loan providers in Nigeria and citizens have complained about some operating in bad faith.
This birth the question, Is SummerGreen Finance Legit Or Scam? We will be dissecting this question in this article, make sure you read to the end to give the whole purview.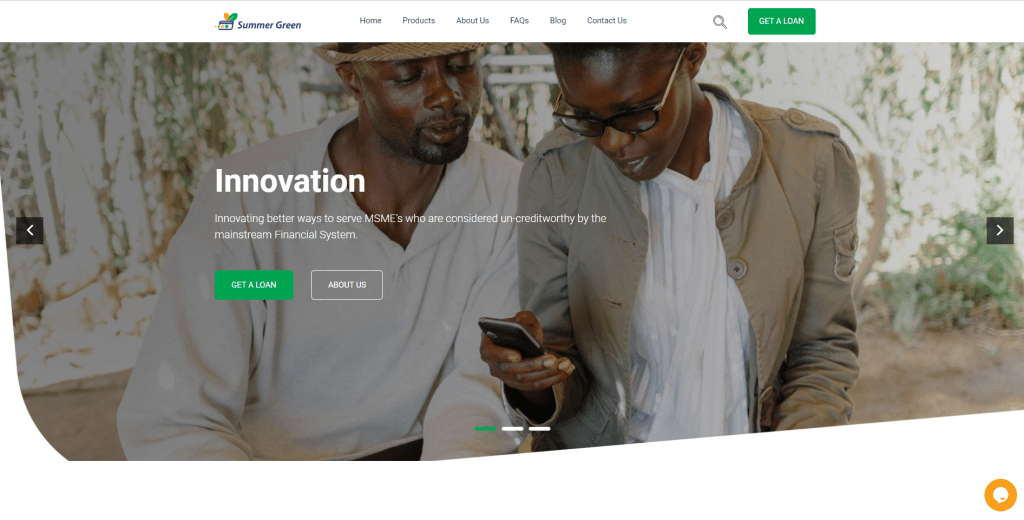 About Summer Green Finance – Fast Loans and Investment
SummerGreen Finance is a cooperative society specialising in micro-lending and investment
Here is the App Store Description;
" With Summer Green Finance, get an instant loan in a few hours. Whether you want to furnish your home, cover your wedding expenses, throw a party or take a break and go on a family vacation, we've got you covered with an easy instant loan.
You can get a business loan and a worker loan with just a click.
We also have the investor option on the app, where you can invest your money and get huge interest based on the invested amount and tenure.
The Summer Green Finance app is the fastest and easiest way to get loans and make investments to get good returns. The process is completely app-based; from loan application to loan repayment. All you have to do is complete four steps to get the loan amount in your bank account:
1. Choose loan amount and loan tenure
2. Upload your documents and complete your loan application.
3. Check eligibility and verify documents.
4. Review and submit the loan agreement.
Features of the loan:
1. It's quick- Get the loan in a few hours
2. Personalize your loan amount and payback period through the app.
3. Completely paperless process- Apply for a loan through the app and pay it back through the app.
4. No document pickup is required for personal loan approval- completely app-based.
5. Backed by excellent customer service
This app is specifically for Nigerians, to make their financial life easy and stable.
For further inquiry, please contact us at [email protected]
Also Read: Is QuickBucks legit?
Is SummerGreen Finance Legit?
The legitimacy status of Summergreen is currently in doubt. While the Summegreen website indicates it is a well-established platform with 3 physical locations in Lagos, it is not part of the 173 approved loan apps in Nigeria. Summergreen mobile app seems to have been deleted from the Google Play Store, We can't confirm is due to the recent crackdown by Google on fake loan platforms or if it was the company that deleted it.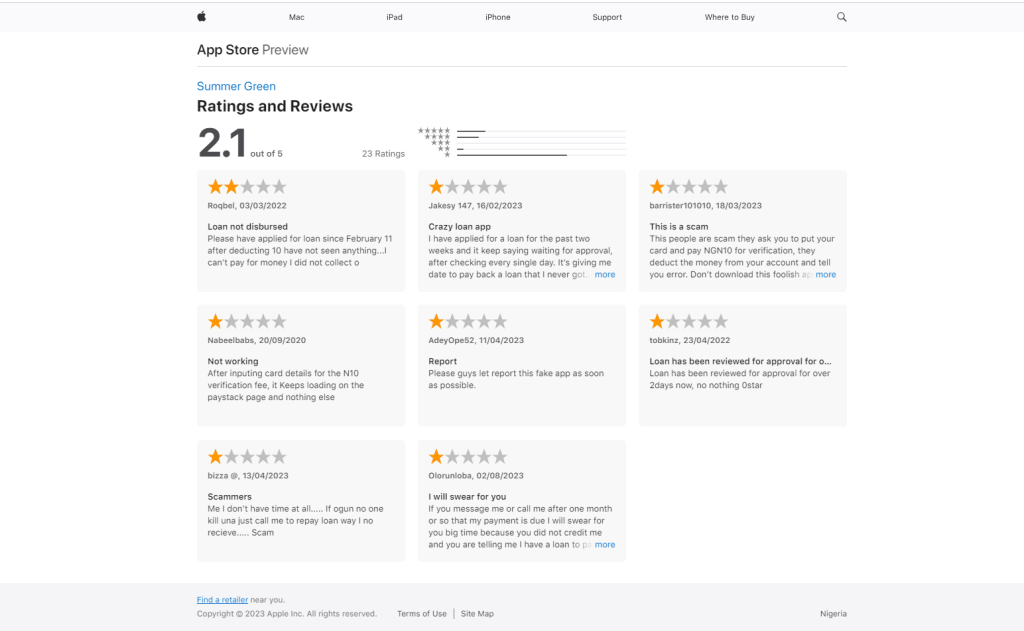 The Summergreen app can be found on the Appstore with a rating of 2.1 out of 5, the review section is filled with negative reviews. Some of these are about customers not receiving loans after the app deducted #10 from their account for credit card testing.
In conclusion, it is best to hold the app description on the App Store tentatively as Summergreen does not have a good track record.