Best Platform To Sell USDT For Cash: Dart Africa is unarguably the best place to sell your Tether (USDT) for cash if you are in Nigeria or Ghana. Dart Africa is a state-of-the-art cryptocurrency exchange platform that buys various cryptocurrencies like Bitcoin, Ethereum, Litecoin, USDT, USDC and more, at an exchange rate that makes sure the seller (Customers) gets the best value for their crypto coin. Why choose Dart Africa;
Best Platform To Sell USDT For Cash
As a cryptocurrency seller what you care about the most is the rate you are exchanging your cryptocurrency for, because this directly dictates the value you gt for your cryptocurrency. Dart Africa offers the best trade rate for your cryptocurrency in the crypto exchange marketplace, USDT, for instance, is currently exchanged at N585/$ and GHS7.40/$, these rates are subject to changes, you can always check for the current rate using our coin calculator.
Apart from the exchange rate another thing you are likely worried about as a crypto trader is how fast you receive the payment for your crypto coin, this is why most people avoid P2P exchange platforms because it might take some time before payment is disbursed. With Dart Africa, payments are sent within a few minutes of confirming the crypto transaction thanks to the automated nature of our system.
We have also designed our platform to make it easy for traders of various expertise levels to seamlessly sell their chosen cryptocurrency. Our platform is available on the web version and mobile app, our mobile app is available for download on Google Play Store and App Store. The platforms are designed so that users can sell their crypto coins within a few clicks on the platform.
At Dart Africa, customer satisfaction is paramount to our goal, this is why we have integrated a customer service system that is available 24/7. This customer service system is available to attend to any problem you might have encountered using the platform and provide a viable solution to them.
How to sell your USDT (Tether)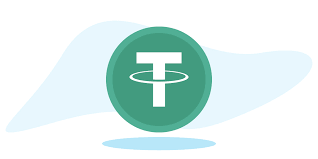 If you want to sell your USDT, follow the following steps;
Go to our website, dartafrica.io or download the mobile app.
Click on sell now on the top-right corner of the homepage
Click on sign up here to create a new account if you don't have an account with them.
Fill in all the required details in the columns provided. The details include preferred username, valid email address and phone number, password, and nationality.
Read and agree with our terms and conditions.
Click on create an account.
Immediately you click on create an account, you will receive a verification email from Dart Africa to the email provided.
Now that you have an account ; (Note all the steps above can be skipped if you already have an account)
Log in to your account.
Click on the toolbar icon ( three straight vertical lines on the top left corner). You will see this on your account dashboard.
Click on Sell Coins.
Select USDT as your preferred coin option in the coin column.
Enter the volume of the coin you want to sell, and the corresponding USD, Naira and Cedis amount will be displayed in columns. (Note: the minimum dollar price of any cryptocurrency you can sell is $20.)
Click on sell coins now.
A wallet address will be provided coupled with a QR code. You can send the USDT amount you selected from the step above by manually inputting the address or by scanning the QR code. Your Dart Africa wallet will be credited immediately after confirming the transaction.
About Tether
Tether (USDT) is a blockchain-based cryptocurrency whose tokens in circulation are backed by an equivalent amount of U.S. dollars, making it a stablecoin with a price pegged to $1.00. Stablecoins track traditional fiat currencies, like the dollar, the euro, or the Japanese yen, which are held in a designated bank account.
Tether is useful for crypto investors because it offers a way to avoid the extreme volatility of other cryptocurrencies. Furthermore, having USDT (as opposed to the U.S. dollar) removes transaction costs and delays that impair trade execution within the crypto market. 
More on crypto blog or keep reading How To Sell DAI For Naira