Site To Sell Bitcoin In Nigeria: It is no news that Nigeria is ranked second in the world among countries with the largest share of cryptocurrency. The country falls behind the USA in this regard. You would think that the ban on cryptocurrency by Nigeria's federal government would cripple this growth, however, it thrives still. All thanks to P2P and some good sites where Bitcoin and other crypto transactions are swift and secure. 
Site To Sell Bitcoin In Nigeria
The best site to sell bitcoin in Nigeria can be drawn from a sane analysis of the Nigerian crypto ecosystem, compared to the functionalities, features, and terms of a site. — this can be seen in the compatibility between the Nigerian crypto market and the values that a site has to offer.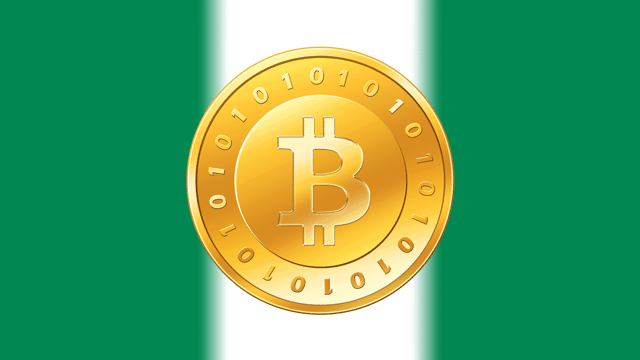 This article aims to analyze and bring to light some of the sites without ridiculous gas fees that still have good trading mechanisms.
What Qualifies A Site As Best For Selling Crypto In Nigeria?
What should you look at before deciding that a site is the best to sell Bitcoin in Nigeria? This includes gas fees, rate, payout speed, ease of use, security, and customer support. Even UI too. Some are just plain eyesores. Many of the Nigerian crypto sites have been plagued with complaints from dissatisfied crypto traders, nonetheless, there are a few sites that are matching positive energy and are meeting customers' demands.
For instance, the customer reviews on DartAfrica from first-hand experience of users across social media, relative to the reviews on other trading sites, is proving that there's still hope for good Bitcoin trading platforms in Nigeria. And of course, Bitcoin is not the only tradeable cryptocurrency there. Others include; USDC, Ethereum, Doge, USDT, and Litecoin.
Users think DartAfrica is structured to meet the need of Nigerian and Ghanaian Bitcoin sellers and buyers because of the key features that address the need of people from both countries.
What Makes Dart Africa Stands Out
1. Gas Fees
Gas fees are fees charged by network validators of all blockchain transactions. These fees serve as incentives for the said blockchain network validators to help increase the security of the network on which all transactions thrive.
However, some sites bank hugely on this to make unhealthy profits and rip users off their money as opposed to primarily looking out for bettering crypto transactions. On Dart Africa, there are no gas fees when you trade
2. Rate
In selling Bitcoin or any other cryptocurrency, the rate is the amount at which a unit or sub-unit of that cryptocurrency is sold at a particular time according to how the general crypto market waves. With this, it is valid to see unsteady rates across different crypto transaction sites.
But this also becomes unhealthy when these sites utilize the unsteadiness of the crypto ecosystem to pin ridiculous rates on users. Checking and comparing rates across different sites before transacting, would give you head-ups. Dart Africa offers the best market rate. Check rate here
3. Payout Speed
The importance of making transactions and receiving payment in a decent period of time can never be overemphasized that is why we ensure a payout of 3-10 minutes when a transaction has been confirmed. This doesn't only deliver customer satisfaction, it also builds trust and increases the chance of possible referral from satisfied customers.
4. Easy Of Use
The ease of use of crypto trading sites contributes hugely to their overall user experience. For instance, some sites give a head-up on their homepage about how to navigate through the site — how to utilize some features for transaction ease. This too is a good quality you enjoy when trading on Dart Africa.
5. Security
The security of a Bitcoin selling site, or whatever crypto trading platform, is the ultimate quality that every potential trader should look out for. There is a potential information loss. There is a hacker tendency of stealing users' information after having gained access to crucial information. That is why we deployed state-of-art tools to carefully safeguard any user information that interacts with our platforms.
6. Customer Support
Good customer support is one feature that needs to be looked out for across Bitcoin-selling sites. The feel of a human presence that serves as a guide cannot be overemphasized. This offers users the luxury of getting a more detailed and direct guide that is tailored to meet the peculiarity of a specific user's need.