Bitcoin Selling in Ghana: Cryptocurrency trading has advanced in the last few years in many countries, including Ghana. African countries have been showing a progressive interest in cryptocurrencies, and Ghana remains one of those counties. However, with the increasing interest in cryptocurrency in the country, the state of Bitcoin selling in Ghana is still under close watch. 
The Ghanaian government has not yet established clear regulations on the adoption of cryptocurrencies in the country. This makes a point why many people in Ghana are avoiding the buying and selling of Bitcoin. Since Ghana does not have clear regulations for cryptocurrency use, Bitcoin traders have no assurance or guarantee that their transactions are safe from scammers.
To top this state of insecurity which breeds hesitation on Bitcoin selling in Ghana, the Bank of Ghana, and the SEC, which are the regulatory bodies of the finance sector of the country, have issued a warning to the public about Bitcoin trading in Ghana because the country does not have the license to trade cryptocurrencies. Even with these regulations and limitations, Bitcoin selling in Ghana has been booming, and the rate at which it is done has been on top of the roof. 
Bitcoin Selling in Ghana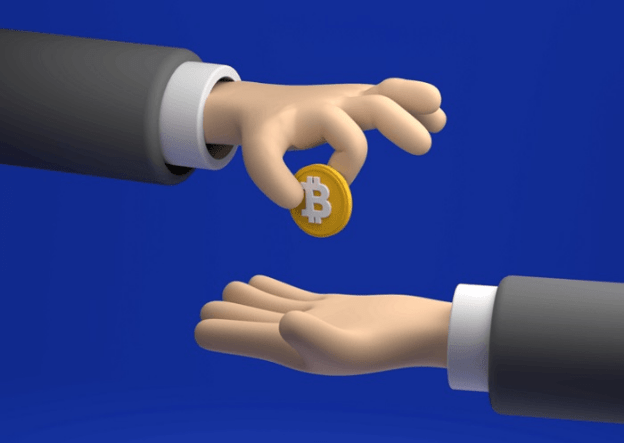 As it is now, the resolution of these challenges facing Bitcoin selling in Ghana is only based on the government's support as regards establishing regulations for adopting cryptocurrency in the country. The Ghanaian government needs to build a balance between the introduction of cryptocurrency and the regulations without cutting out the benefits that come with it.
The lack of assistance from financial institutions in Ghana poses another challenge for Bitcoin traders in the country. Many banks do not support transactions with cryptocurrency platforms, making it strenuous for Bitcoin traders to perform crypto transactions on their bank accounts.
The Process of selling Bitcoin safely in ghana
With these challenges, as regards the state of Bitcoin selling in Ghana, the usual way people trade Bitcoin is through exchange platforms like Dart Africa, Binance, Coinbase, and so on. Bitcoin trading in Ghana has not been easier with these platforms, and some crypto traders have been making their cash from buying and selling Bitcoin through these platforms. However, transacting with these platforms puts traders at different forms of risk because they are not regulated. There are still credible platforms that make Bitcoin selling in Ghana very easy and stress-free.
No trader would like the idea of being scammed of their funds or assets, this spurs the need for a credible crypto exchange platform like Dart Africa. Dart Africa has the motive of making the exchange of cryptocurrencies, like Bitcoin trading in Ghana, a stress-free experience for Bitcoin traders. The maintenance of this motive over the years has made Dart Africa a tested and trusted platform for Bitcoin selling in Ghana.
You can buy and sell cryptocurrencies, including the top ones like Bitcoin for Cedis with Dart Africa. However, buying and selling Bitcoin on a platform is a feature of identification. What makes a Bitcoin trading platform like Dart Africa reputable? It is the fact that it offers fast, easily done crypto exchange transactions with no errors. Dart Africa has excellent reviews from clients from several countries. You may confirm the credibility of Dart Africa from review websites or check through Google Play Store.
Bitcoin selling in Ghana with Dart Africa can either be on the Dart Africa website or the mobile application, and you can do this even if you have not done any exchange with us before. This means if you are a beginner or it is your first-time trading Bitcoin in Ghana with a peer-to-peer crypto platform, you can do this successfully without assistance. In addition to these services, Dart Africa provides the best exchange rate for your Bitcoin. You may check the rate for any amount of Bitcoin on Dart Africa here.
Sell Bitcoin fast and easy in Ghana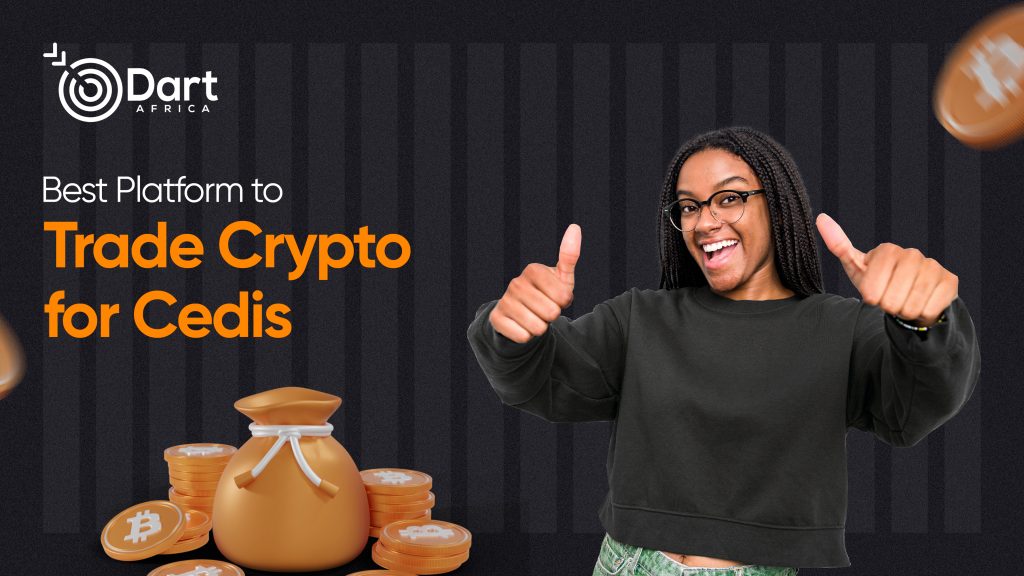 To sell Bitcoin for cash in Ghana with Dart Africa, all you need as a beginner is to create an account with Dart Africa through our website or application and then proceed to trade your Bitcoin for Cedis and receive your cash into your preferred local bank account.
Follow the guide below to sell Bitcoin for cash in Ghana on Dart Africa:
Visit the Dart Africa website at https://dartafrica.io. Our mobile application is also available on Google Play Store or App Store. Search Dart Africa on the App Store.
Create an account using your email address through the 'Sign-Up' button on the Dart Africa mobile app or the website home page. Activate your account by verifying your email address through the link sent to your inbox from Dart Africa.
Add the details of the bank account you would like to withdraw your Cedis into, as required.
Fill in the required information in the Sell coin section on your account to sell your Bitcoin and wait for verification.
Your funds will appear in your wallet after two confirmations, then withdraw your cash.