What does Ethereum do?
Ethereum For Cash In Ghana: The most tremendous success of the Ethereum network has been decentralized finance. From 2019 to 2020, DApps that are multi-functional within the ecosystem started to appear, and their popularity is increasing daily. The Ethereum network will be used more as a result of the increased use of DApps. The largest Defi community exists on Ethereum, and over time, popular DApps have raised awareness of the platform.
By using nonfungible tokens, or NFTs, to publish their works on the blockchain, for instance, artists might earn millions of dollars. Why spend money on digital art when we can simply screenshot it is a valid question. Because collectors desire ownership. NFTs are a safe method of storage and hold proof of ownership. It's easy to understand the appeal because it essentially offers everything a collector could want.
Ethereum For Cash In Ghana
The original "Mona Lisa" would be preferred over a duplicate for the same reason, even if the copy is virtually identical to the original. In online games, NFTs also stand in for accessories and usable objects. Players can utilize the one-of-a-kind items created by artists to customize their homes and playable characters, giving artists yet another source of money.
Uncensorable social media apps have been developed by developers, and users would be able to tip one another for content. Users can extract real value from their gaming time by investing in assets, playing to increase them, and then selling them for a profit. There are freelance platforms that don't take a substantial chunk of each payment as well as prediction systems that reward accurate predictions.
Blockchain technology and smart contracts are used to manage everything autonomously, and DeFi gives customers greater power over their money than ever before.
Where To Sell Ethereum
Dart Africa, is as simple as that. The most popular crypto exchange site in Ghana and Nigeria is called Dart Africa. We provide one of the best exchange rates for cryptocurrency trading on the market; you can use our coin calculator to check the Cedi value of your Ethereum without having to make a deal.
Why Choose Dart Africa
The exchange rate provided by the site is typically the first factor users take into account when selecting a location to sell their cryptocurrencies. When you sell your cryptocurrency through Dart Africa, you will receive the highest market price for it because the exchange rate Dart Africa offers is geared toward the interest of our customers.
At Dart Africa, we've made sure that customers may use the platform to sell any of their cryptocurrencies with ease and access. If you are comfortable sending and receiving digital currency, you can sell your bitcoin on our platform without any trouble.
The speed of transactions on our platform is another benefit of choosing Dart Africa as your cryptocurrency trading platform. Your exchanged amount will appear on your account within 5 minutes, with the exception of the time it takes the blockchain to authenticate a cryptocurrency transaction, which varies depending on the type of crypto coin you are transacting.
We at Dart Africa recognize the value of a customer care team. As a result, we have established a round-the-clock customer support service to assist our clients with any questions or problems.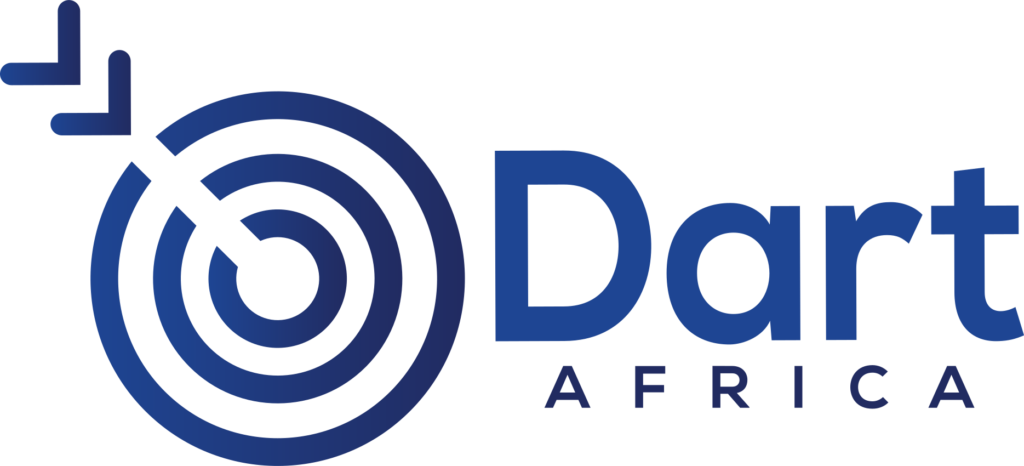 How To Sell Your Ethereum On Dart Africa
– To sell your cryptocurrency, you must have an account with Dart Africa. You only need to provide your login information if you are an existing user.
Create an account with a working email address, phone number, and desired username and password if you are new to our platform.
– You will be prompted to create a 4-digit PIN during your first login. This PIN will be used to verify transactions on your account.
– A sell coin interface with a grid structure is available on your account dashboard. Enter the amount in dollars or units and the sort of coin you want to trade. It will be converted to your native currency via the coin calculator (Naira or Cedi). It should be noted that the minimum quantity of cryptocurrency you can trade on Dart Africa is $20.
– The system will give you a wallet address to send your cryptocurrency to after you click "sell coin now," along with the necessary details to guarantee a successful and valid transaction. The quantity of cryptocurrency you send to the particular address will determine how much credit you receive, not the amount you enter into the coin calculator.
– Your account will be credited as soon as our team has confirmed the cryptocurrency transaction. Be aware that the time it takes to complete a cryptocurrency transaction varies depending on the blockchain. For example, whereas a USDT transaction may take two minutes or less to complete, a Bitcoin transaction may take up to fifteen minutes or longer.
How to Withdraw your funds on Dart Africa
It is simple and quick to withdraw money from your Dart Africa account. To take money out of Dart Africa:
Login to your Dart Africa account.
Click on Withdraw in the withdrawal area of the website.
Select "proceed" after specifying the withdrawal amount.
Choose the bank to which you want to send money. If you haven't already, you must add your bank information.
Type in the transaction PIN.
After you confirm the transaction, you will see the money in your bank account.
Also read: How To Sell Ethereum In Nigeria 2023