Bitcoin Evolution in Nigeria: The evolution and future of Bitcoin in Nigeria date back almost as early as the inception of Bitcoin itself. Since its first use in 2019, bitcoin grew in market dominance, market cap, and popularity. According to Google Trends, Nigeria has the highest number of Google search queries related to Bitcoin and Bitcoin trading. This shows that more and more Nigerians are developing an interest in Bitcoin-related activities.
Bitcoin Evolution in Nigeria
Although Nigeria is nowhere close to adopting BTC as a common currency, its popularity is still very much widespread. During the Corona/EndSARS nationwide shutdown and protest in 2020, the crypto world experienced an upsurge in usage. Many individuals and organizations performed several transactions using cryptocurrencies due to the alleged financial restrictions the government plagued on the economy of the nations. Cryptocurrency came to the rescue.
A brief history of BTC
Bitcoin is the first crypto asset to have ever been invented. It was discovered and launched by an anonymous person or group of people called Satoshi Nakamoto in a paper called "Bitcoin: A Peer-to-Peer Electronic Cash." This paper was published in October 2008, and that was the first time the idea of BTC was ever revealed to the world. However, the first time Bitcoin was ever used was in January 2009.
In the early years of BTC's establishment, users had to mine them by solving simple math problems. Many of those that mined it then could not say for sure if it could morph into anything of value, let alone becoming a currency that has its single unit's worth well above $50,000.
Different events and opinions have contributed to the evolution of BTC in the world, particularly in Nigeria. A currency that was sometimes worth next to nothing now has over $576 Billion in market cap. In Nigeria, a popular season that gave rise to the popularity of BTC was the uproar in Q4 2020.
The Q4 2020 BTC Upsurge
In the Q4 of 2020, when the heat of the EndSARS protest was on the rise, the feminist coalition that was a major leader during the protest only accepted donations to fund their demonstrations in cryptocurrency. This and many more events gave rise to the popular acceptance of BTC as an unofficial means of payment and medium of exchange in Nigeria.
 The same period marked the beginning of what is still known as Bitcoin's all-time high. This spike started in September 2020 when Bitcoin was just a little above $10,000. By December 2020, bitcoin almost tripled as it was trading for over $29,000. This was a high leap as it has never gone that high in history. Many Bitcoin traders had to sell out in anticipation of an early deep while traders that are more knowledgeable on the workings of the market HODL.
Bitcoin Evolution in Nigeria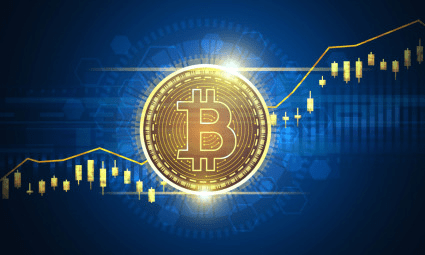 For Nigerians, the concluding parts of 2020 did not just expose BTC as a reliable store of value and profit-making scheme but also gave light to other crypto assets. Tron and Doge, for example, had the highest amount of attention they have ever gotten between the ending months of 2020 and the early months of 2021. The same period also recorded a huge upsurge for XRP before its unprecedented fall during its lawsuit with the United States government.
BTC Trends from 2021 till date in Nigeria
The events in late 2020 paved the way for many to adopt the idea of trading crypto in Nigeria; till the Nigerian Government placed a ban on crypto transactions in February 2021. This did not in many ways affect Bitcoin trading as traders were swift to find alternative options to trading coins. The regulation was targeted to discontinue any Deposit Money Bank (DMB) account that carries out any transaction relating to cryptocurrency. This regulation gave rise to P2P exchange and Crypto to Naira Exchange Platforms.
Throughout 2021, BTC experienced a steady increase and even reached its all-time high of $68780.62 in November 2021. Since then, Bitcoin has been on irregular highs and lows till recently, when BTC began to spike in Q2 2023. If you have BTC for sale in Nigeria, the catch is to get the best of every Dollar in that wallet. Let's see how you can sell Bitcoin for cash in Nigeria.
How to get access to Instant Naira for Bitcoin sales
Dart Africa is the place for you to get an app or website that delivers profitable and swift cash for crypto trades in Nigeria. The mobile app is available for instant download on the Google Play Store. However, if you are still checking things out, the website at dartafrica.io is enough to meet your needs. Here's a quick guide to selling BTC for cash in seconds.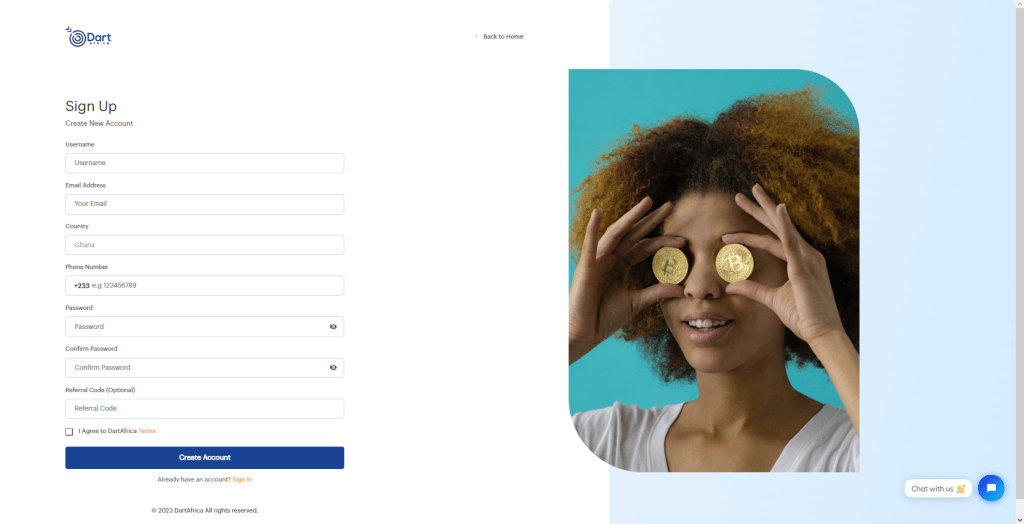 Open Dartafrica.io on a mobile or desktop browser. Download the Mobile app on the Google play store by searching "Dart Africa" if you like apps better.
Click on "sell coins" and register an account via the sign-up button below the screen if you do not already have an account.
Verify email and login.
Choose a coin and enter the amount.
Check rates and proceed to trade.
Transfer coins to the wallet address on display.
Get credited to your wallet after 2 confirmations.
Withdraw funds via the button below the wallet balance. Follow the prompt and add bank details to withdraw.