In this article, we'll discuss how you can reach out to Access Bank customer care service, including their Customer Care Number and Head Office Address.
Due to the nature of service rendered by Banks, dealing with financial transactions, it can get really frustrating when things go wrong with our bank.
Hence, Access Bank has put a proper customer care system in place to listen to and solve customers' complaints and grievances. In this article, we will briefly lay out how you should lay your complaint with the Customer Care Service.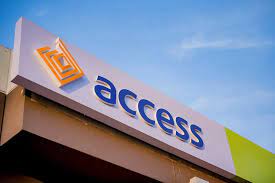 Ways To Contact Access Bank Customer Care
There are various ways to lodge your complaint on your Access Bank account, there are;
Via Access Bank Customer Care Number And Email
01 280 2500
01 271 2005 7
070CallAccess (07002255222377)
Via Access Bank Social Network Contact
Via Website Contact
This is actually one of the simplest and easiest transactions for many Access Bank customers. It is both quicker and more economical.
You can be redirected to other complaint systems like social media handles, live chat and WhatsApp through the website. 
Via The Live Chat
Another Customer Care System is the live chat system on the Access Bank website.
Access Bank Live Chat is a resource to use if you need prompt responses to your query online.
Customers receive immediate personal assistance and answers to their questions via the live chat feature.
Via Access Bank WhatsApp Customer Care
The Access Bank WhatsApp respond just like the live chat on their website.
For your basic banking activities and complaints, the Access Bank can be an ideal way to go about it.
To get started, you will need to add their WhatsApp number: 09090901901 to your contact and then message them on WhatsApp.
Steps to set up your Access Bank WhatsApp Banking
Save the Access Bank WhatsApp number on your device.
Say "hi" on WhatsApp
A menu will be sent to you for registration as a response
Select "register" and input your first name, surname and your email address.
Input your Access Bank account number.
After registration is complete, Access WhatsApp Banking will ask if further assistance is needed.
Register your complaint or account activity by following the prompt.
Visit The Bank Branch Close To You
There are some issues you won't be able to solve with the methods listed above, however, all your complaints can be solved by visiting any of the bank branches close to you.
Access Bank has more than 700 branches on about 3 continents, so you can be sure that there's one closest to you.
Use the branch locator to get the branch close to you.

Also Read: How To Get Bvn Number On Airtel
Here is a layout plan to resolve any issue with Access Bank Customer Care;
– Contact the customer care service through any of the ways mentioned above. Make sure you paint the issue properly and that you are well-understood. Provide them with all appropriate information needed to resolve the complaint.
– If the issue remains unsolved, file another complaint online (customercomplaints.accessbankplc.com) regarding the issue. The Access Bank customer care online complaint form is detailed and you will be required to provide the following information;
Account Name
Account Number
Email Address
Phone Number
The Complaint
Details of complaint – this is where you have to explain the problem you have with your account. Make sure you are as clear as you can be by providing the right information.
– According to the Apex Bank in Nigeria, the Central Bank, your issue should be resolved within 14 days of filing your complaint. If Acces Bank has not resolved the issue within this time frame, you can take the issue to the Customer Protection Department of the CBN. You should only go to the CBN after 14 days of lodging your complaint without a solution in sight.
While filing with the CBN, here is the information you will be asked to provide;
Name, address, Contact Phone Number and Email of the complaint.
Personal banking details
Date of the transaction dispute
Amount Claimed (if any)
Attach relevant documents to back your claim
Provide evidence that you first lodged the complaint at your Bank