Singapore boasts a well-developed, open-market economy characterized by remarkable transparency and minimal corruption. According to the Corruption Perceptions Index, Singapore holds the impressive rank of the fourth-least corrupt country globally. This achievement is attributed to the nation's political stability and the presence of robust legal frameworks. As a result, Singapore has successfully drawn substantial foreign direct investment in recent times, further bolstering its economic strength and attractiveness as an investment destination.
Singapore is a major hub for blockchain and cryptocurrency, as there are no forms of legal restrictions on cryptocurrency activities.
Cryptocurrency exchanges in Singapore have to comply with the city bank and MAS (Monetary Authority of Singapore). These authorities have clarified they don't see the need to regulate crypto activities in the country yet but have issued warnings to investors of the possible risks involved in crypto activities.
Best Crypto Exchange In Singapore
CEX.io: CEX is a cryptocurrency trading platform that operates under regulatory oversight from FinCEN, which provides an additional layer of legal protection that is particularly appealing to experienced traders. The platform offers a wide range of trading features and provides users with various payment options, including bank deposits and Internet bank transfers from European banks in EUR currency. Additionally, CEX supports USD, GBP, and RUB, expanding its accessibility and versatility for users in different regions.
Coinbase: Coinbase is recognized as one of the most prominent cryptocurrency exchange platforms globally. It offers users the ability to trade numerous crypto coins and provides options to store crypto in their hot wallets or withdraw it to external cryptocurrency wallets, including hardware wallets for added security. Coinbase is known for its user-friendly interface, making it accessible for both beginners and experienced traders
CoinHako: CoinHako is a cryptocurrency exchange headquartered in Singapore, and it was established in 2014. This exchange provides support for more than two dozen different cryptocurrencies and offers trading pairs with four fiat currencies, including the Singapore Dollar (SGD). CoinHako is known for its competitive fee structure, which is appealing to traders, especially those in the Asian market.
Kraken: Kraken is one of the most popular crypto exchange platforms out there. It's suitable for the complete beginner, with an easy-to-use interface, and it offers trading pairs for over 40 current assets.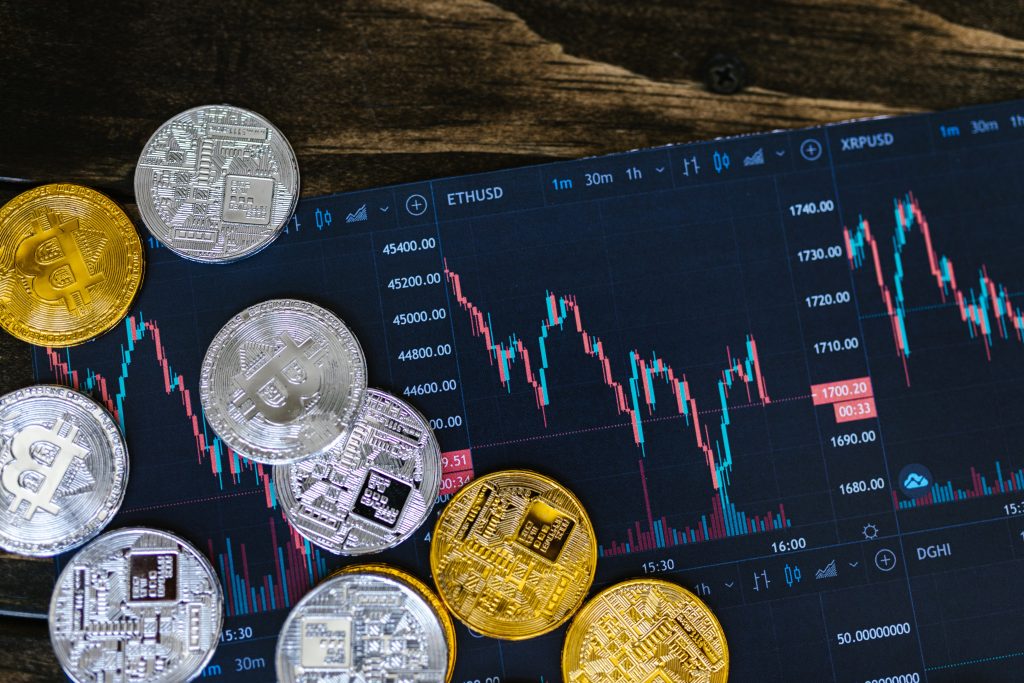 Buying Cryptocurrency In Singapore
Where to buy?
There are two ways to buy crypto in Singapore – Bitcoin ATMs and crypto exchange platforms online. The best way to get crypto in Singapore is through crypto exchanges online, you can choose from the ones listed above.
Unfortunately, there are no Crypto ATMs in Singapore. This is because of the guidelines issued by the MAS, which prohibit the operation and use of cryptocurrency ATMS within the Singaporean territory.
How to buy?
The first thing to do is choose an exchange platform that you feel suits your needs in the crypto world. Create an account on the platform and verify your account. Government regulations require all crypto exchange platforms to verify their customer identity through the KYC process. You will most likely be required to submit and take images of your face, submit your passport or SinPass and your residential address. Afterwards, you will need to fund your account, this process is different for every platform, some accepts, credit card payment or bank transfer. You can now buy Bitcoin through spot trading or P2P exchange.
Who Should Buy It?
Anyone of legal age can buy cryptocurrency in Singapore. However, ensure you have done extensive research and fully understand the risk associated with investing in cryptocurrency. Understanding how the crypto market works can also help shape your decision-making in the market.
Is Crypto Legal In Singapore?
Yes. It is legal to both own and trade cryptocurrencies in Singapore. The country has embraced blockchain and distributed ledger technology (DLT) alongside nations like Switzerland and Estonia. Oversight and regulation of digital payment token services, including cryptocurrency exchanges and wallet providers, fall under the purview of the Monetary Authority of Singapore (MAS), the central bank and integrated financial regulator responsible for supervising financial institutions and regulating the financial services sector.
The MAS financial regulators have put policies in place to prevent illicit activities, enhance consumer protection, and ensure compliance with anti-money laundering (AML) and counter-terrorist financing (CTF) requirements within the cryptocurrency industry.
Pros And Cons Of Using Crypto In Singapore
The major advantage of using cryptocurrency in Singapore is the opportunity to use cryptocurrency assets without restrictions, unlike countries like China or India. You also don't have to pay Capital gain taxes on profits made from cryptocurrency activities in Singapore.
However, there are some demerits of using cryptocurrency in Singapore, one of which is the lack of concrete legislation that insures crypto investors from scams or failed projects. While some countries have some regulations for ICOs (Initial Coin Offerings) or sub-par projects, the crypto market in Singapore is a free one and as an investor, you have to take extra caution when trying to invest in any cryptocurrency projects. The government have no policy in place in case things go sideways.
Also read: Where To Buy Cryptocurrency In The Philippines

Selling Bitcoin for Naira – Dart Africa
DartAfrica offers a simple solution for converting your cryptocurrency assets into Naira in your bank account. This rapidly growing cryptocurrency trading platform is committed to providing a seamless and user-friendly experience for individuals in Ghana and Nigeria (initially) who wish to exchange their cryptocurrencies for fiat currency.
Create an account today to start enjoying our modern exchange service.